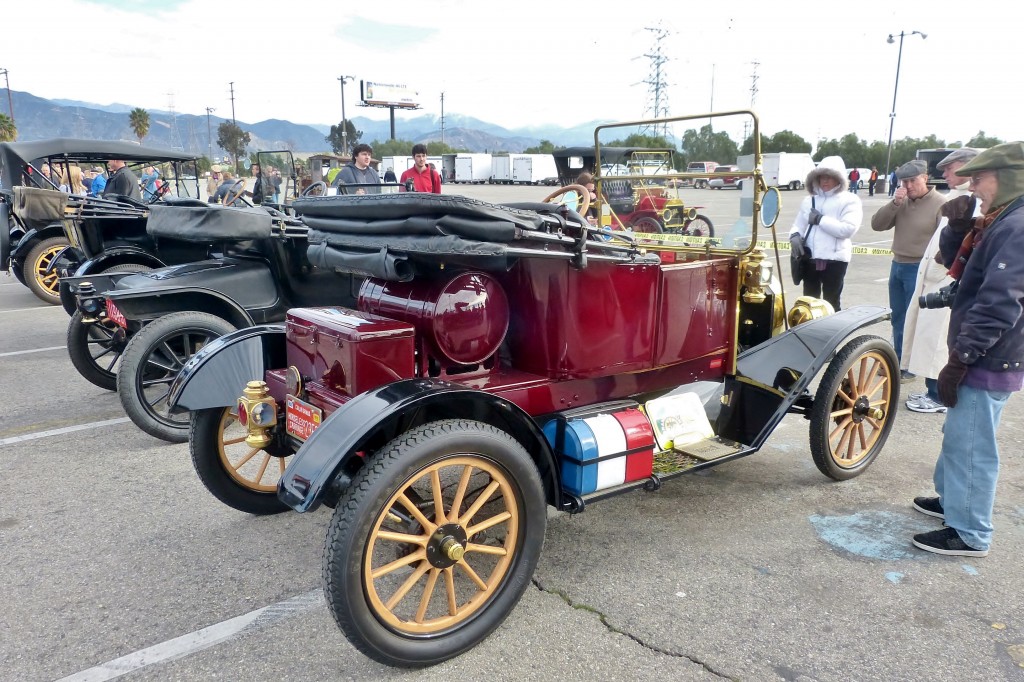 Photography by Kirk Gerbracht and Linda J. Stone
I figured I better post these photos before they become as old as the cars in this wonderful event. Each December, the Horseless Carriage Club of Southern California hosts one of those "not to be missed" gatherings. They do a multi-stage drive event that gathers at and launches from the massive parking lot a Irwindale Speedway. There aren't many rules or restrictions, other than it's not a hot rod run, so original style please and restored pre-WWII only.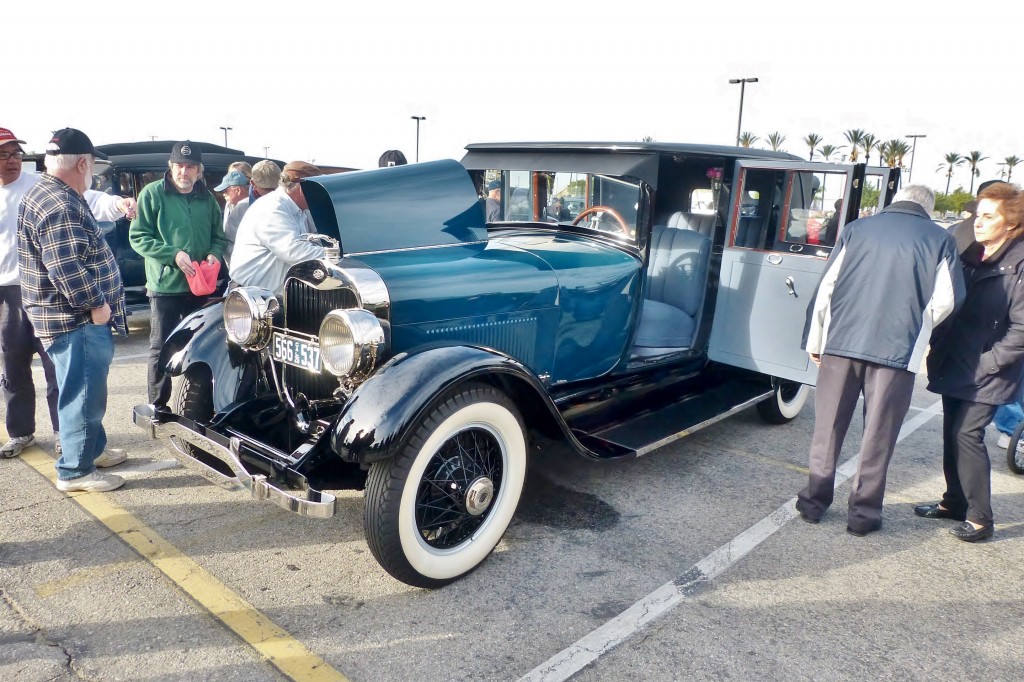 Hundreds of great cars show up for the gathering, and as you can imagine, it results in a fabulous impromptu car show. You pay a few bucks to park, and that's it. Otherwise, stroll the lots and rows of early tin, and enjoy. Lots of people to talk to, and many of California's most influential car collectors show up.
My friends Bruce Meyer and Jay Leno, just to name a couple. Collector car auction house proprietor David Gooding often shows up at the wheel of one of his vintage classics.
This time (now actually last year) the extra special celebs were Edd China and Mike Brewer of Wheeler Dealer TV fame. And what nice and enthusiastic gents these two most affable Brits turned out to be. Great guys, great fun chatting with them and doing selfies.
Many of the participants and their co-pilots dress up in period garb; most of it quite charming, some of it dorky or just fun.
And then when it's time for them to roll off on their tour, everyone lines up along the parking lots big exit and watches all the cars leave — very cool since you get to see, hear, and oft times smell the old hardware in action.  This is my favorite aspect of the event, but there's something for everyone and everyone for something — a great way to spend a morning.
Anybody know of a nice Model A Touring for sale?