Three decades as an automotive journalist, author, broadcaster and photographer, and automotive consultant has introduced me to the greatest car enthusiasts on earth which now includes you. It's been my passion to make automotive journalism, road testing, history, motorsport, racing, photography, restoring cars and concours judging my personal and professional life. My goal is to share this site with you. There's no Facebook, Twitter, or Liking required, and you can't spend any money here.
Please check out my blog, share this site with your friends if you feel inclined to do so, and thanks much for stopping by.

-Matt Stone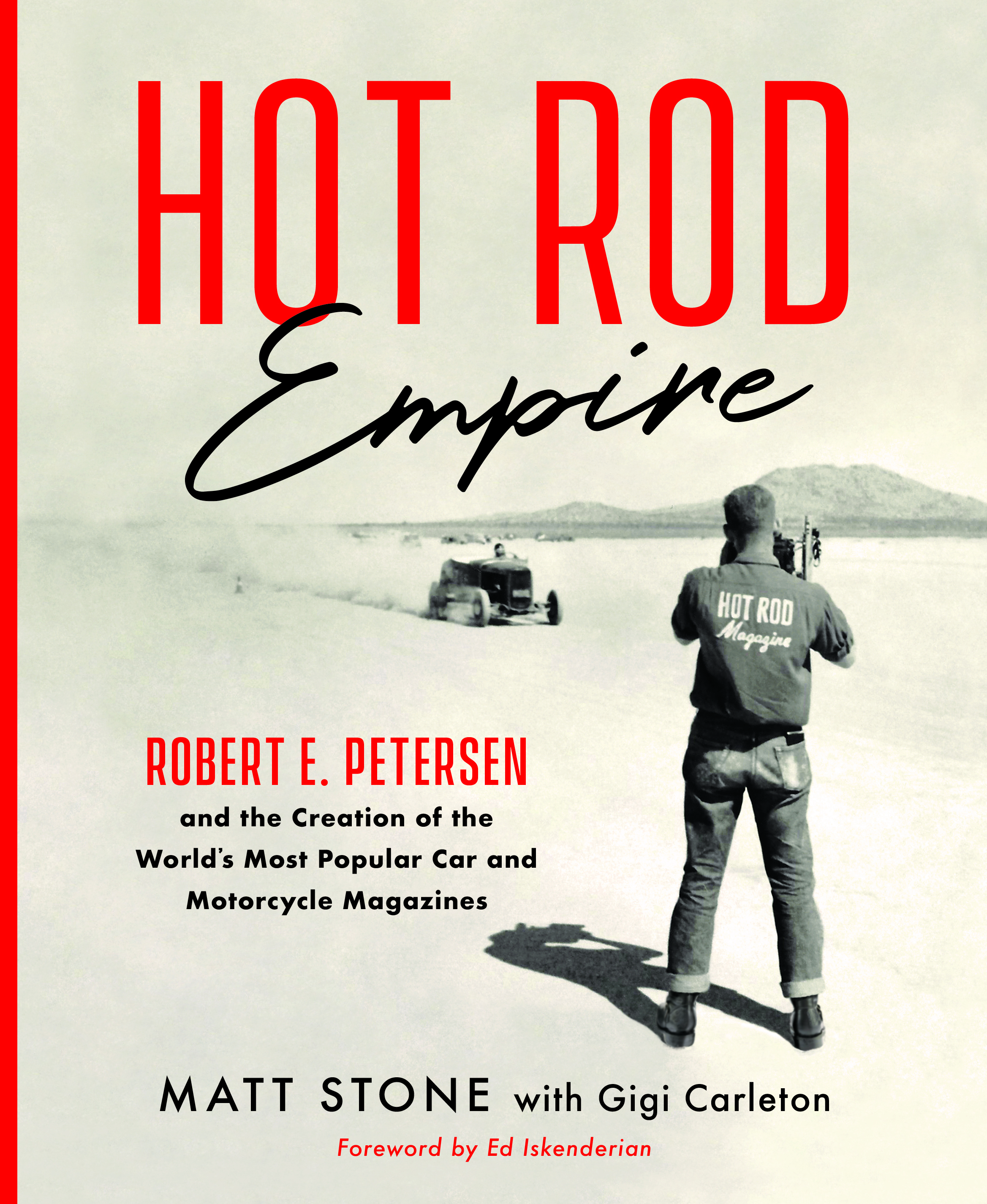 Just Released: HOT ROD Empire; Robert E. Petersen, the birth of HOT ROD MAGAZINE and More
The late Margie and Robert E. Petersen were epic people.  Mr. Petersen was the founder of
HOT ROD
magazine, and did a lot to support the birth and growth of the hot rodding phenom in the late 1940s, 50s and 60s.  With that came Petersen Publishing Company, and fleet of popular enthusiast titles.  The Petersens over time also built two significant car museums.  Born of humble beginnings, they were highly successful, yet very philanthropic.  I'm honored to announce my newest book, entitled
HOT ROD Empire
, chronicling Mr. and Mrs. P's early days, the founding of Petersen Publishing Company, their car collection, their later days, and both car museums.  Available now from Amazon.com, publisher direct at
motorbooks.com
, or from Autobooks book store in Burbank, California.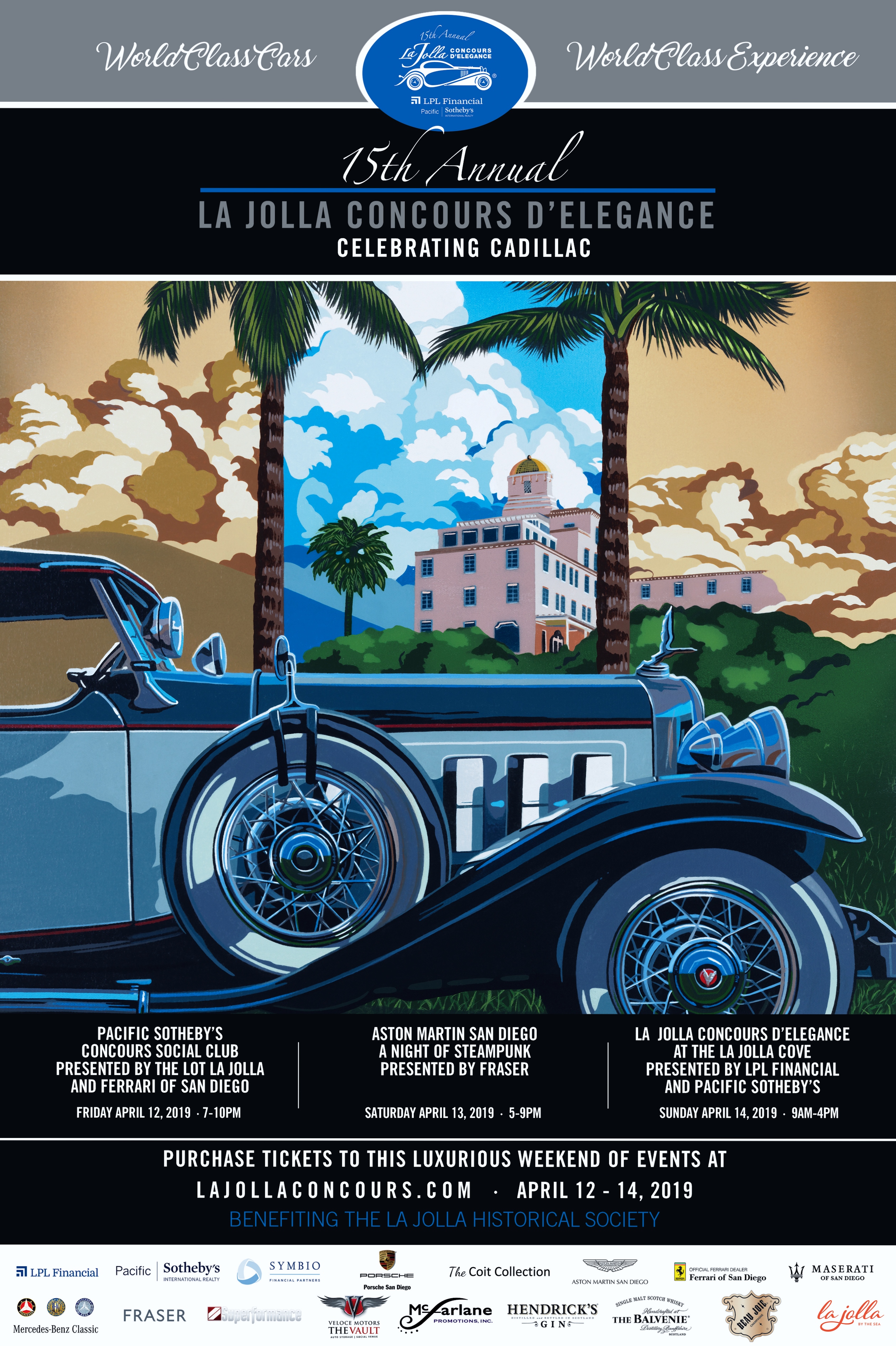 I'm pleased to join the 15th annual La Jolla Concours d'Elegance as its Emcee during the weekend of April 12-14. 2019
I'm pleased to announce my association with the La Jolla Concours d'Elegance, taking place this April 12-14, 2019, where I will serve as the event's Master of Ceremonies for the Concours awards program, and at various related events occurring throughout the Concours weekend.
La Jolla is a lovely, upscale, "villagey" community found smack on the Pacific Coast not far north of San Diego. This marvelous event, now in its 15th year, has enjoyed steady and impressive growth and is now truly among America's, if not the world's great concours. The location is breathtaking, the quality and variety of the filed very much world class, and the hospitality and ambiance are luxurious (yet highly approachable) and memorable.  First class judging.  Many great restaurants, shops, and hotels close by.  A world class concours overlooking the ocean: think of that as "A Vroom With a View"
The La Jolla Concours experience offers more than just a great car show — there's a pre-show drive including collection and museum visits, all manner of social, cocktail, and dinner events — each of them staged and presented by top notch sponsors and marketing partners.
My only regret in taking on this engagement is that it comes at someone else's misfortune.  La Jolla's regular Emcee/Host is my friend, Sports Car Market magazine publisher Keith Martin, who is under the weather at the moment and unable to do the gig, so it's my honor to attempt to fill his shoes this year. The good news is that Keith is recovering fine and well, and will be back to 100% soon.  I'll do my best in his stead, and send him every good wish.
So if you fancy a great weekend of automotive and automotively flavored events, please come meet me and let's enjoy the La Jolla Concours d'Elegance together.
You can get all the news and details at https://www.lajollaconcours.com/ and I hope I see you there….MS