T
hree decades as an automotive journalist, author, broadcaster and photographer, has introduced me to the greatest car enthusiasts on earth which now includes you. It's been my passion to make automotive journalism, road testing, history, motorsport, racing, photography, and restoring cars my personal and professional life. My goal is to share this site with you. Contact me with anything that's on your mind related to the world of automobiles, check out my blog, share this site with your friends if you feel inclined to do so, and thanks much for stopping by.

-Matt Stone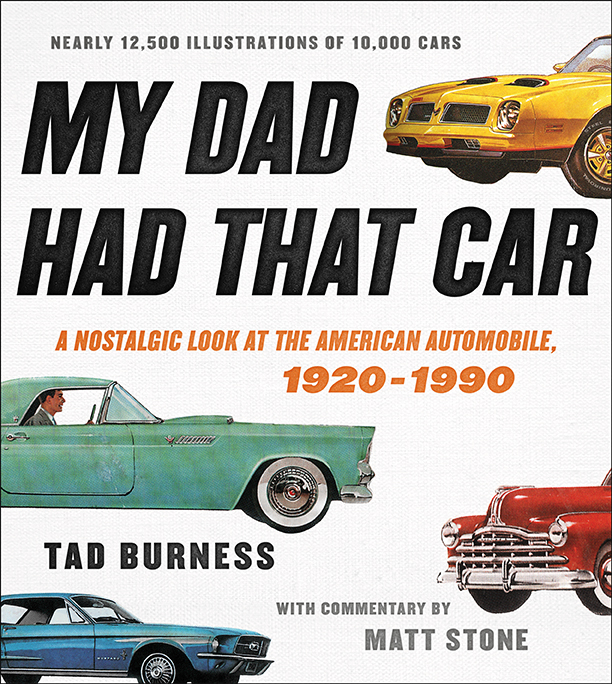 Available Now:
The late Tad Burness's original Monstrous American Car Spotter's Guide 1920-1980 has been reborn as "Yeah, my Dad Had That Car; A Nostalgic Look at the American Automobile, 1920-1990." And I'm honored to be a part of it, and lucky enough to have my name on the cover as a Commentary Provider.  This amazing, cinder block sized book has nearly 1400 pages, and contains nearly 12,500 illustrations of more than 10,000 cars.  It was author and illustrator Burness's idea to cover every model from every carmaker in America from 1920-90, and with very few exceptions, I expect he did it.  This now one big book was originally two different volumes, and it was my job to author a new Foreword and chapter introductions by decade — great fun I promise.  Published by Black Dog & Leventhal, this book launches May 1; you can buy it publisher direct, or at a discounted price at Amazon.com right here:  https://www.amazon.com/Dad-Had-That-Car-Automobile/dp/0316430919/ref=la_B001KMK5GG_1_3?s=books&ie=UTF8&qid=1493436408&sr=1-3.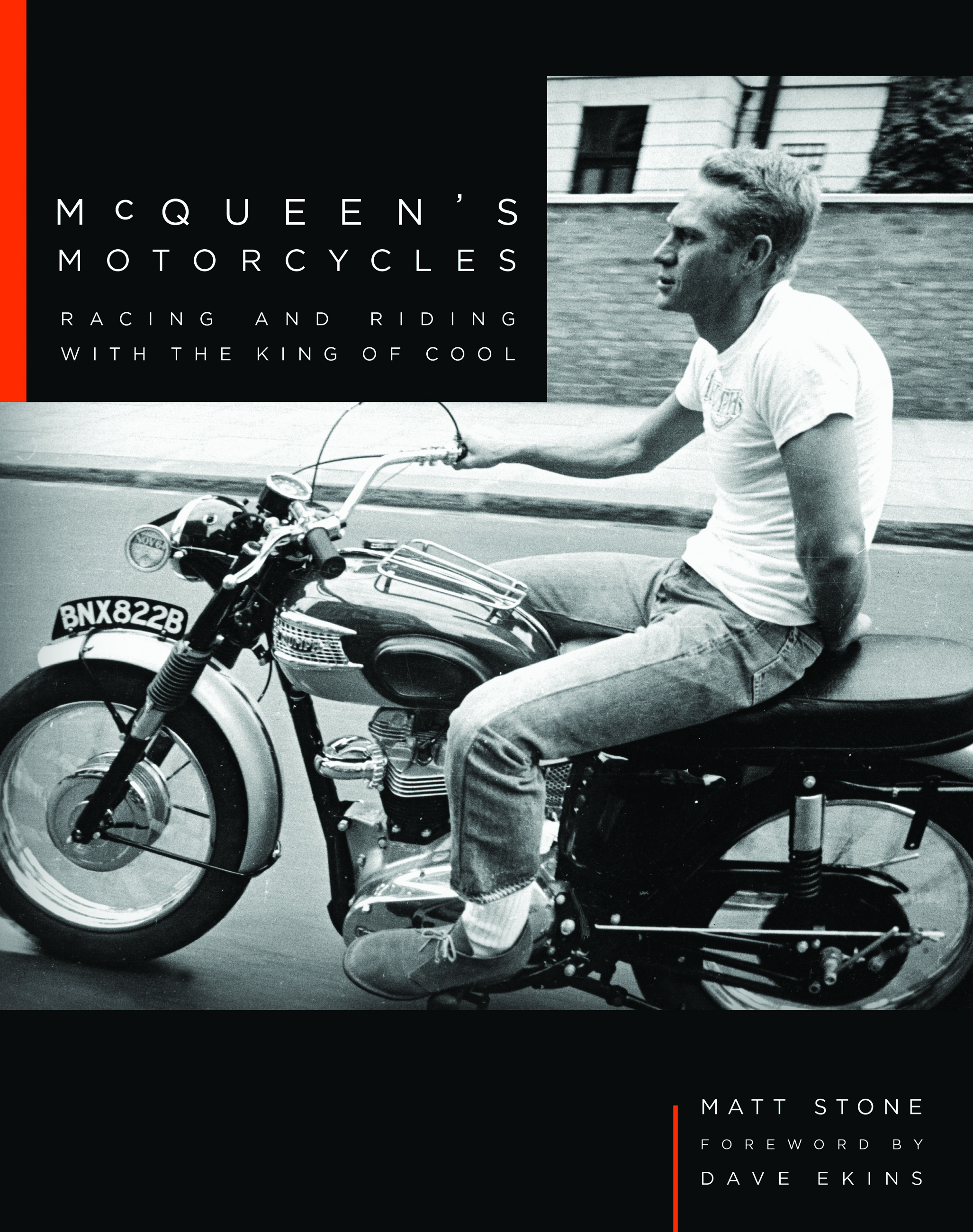 Available Now:
McQueen's Motorcycles: Racing and Riding with the King of Cool.  Steve McQueen was every bit as legit as a motorcycle rider, racer, and collector as he was all those things with cars.  This new hardcover volume details his early days and early bikes, and his run for the US team in the 1964 International Six Day Trial, his magnificent stunt riding in the movie The Great Escape, and all the great bikes he rode, raced, wrecked and gathered later in his life.  Huskys, Indians, Triumphs, desert sleds, and of course, the film On Any Sunday.  Available now from motorbooks.com, autobooks-aerobooks.com, or amazon.com.