Three decades as an automotive journalist, author, broadcaster and photographer, and automotive consultant has introduced me to the greatest car enthusiasts on earth which now includes you. It's been my passion to make automotive journalism, road testing, history, motorsport, racing, photography, restoring cars and concours judging my personal and professional life. My goal is to share this site with you. There's no Facebook, Twitter, or Liking required, and you can't spend any money here.
Please check out my blog, share this site with your friends if you feel inclined to do so, and thanks much for stopping by.

-Matt Stone

Happening Soon:
I'm honored to have been asked to join my friends Wayne Carini, Ken Gross, and several other great and knowledgeable guys, including the Legendary Camfather Ed Iskenderian in a panel discussion and forum during the Monterey Car Week in August.  We'll be discussing the legends of hot rodding — of which Isky is surely a giant among them — and I'd love to meet you there.  Our group's presentation will take place on Pebble Beach Saturday at the Inn and Spanish Bay at 3:00 PM.  These events are a lot of fun with some great story telling, and we'll have a couple very historic hot rods on hand to walk and talk about.  There is a charge for this event, and they do sell out, so if you'd like to attend, visit https://www.pbclassiccarforum.com/ for the complete schedule of Pebble Beach collector car forums, details and registration.  I hope to see you there.– MS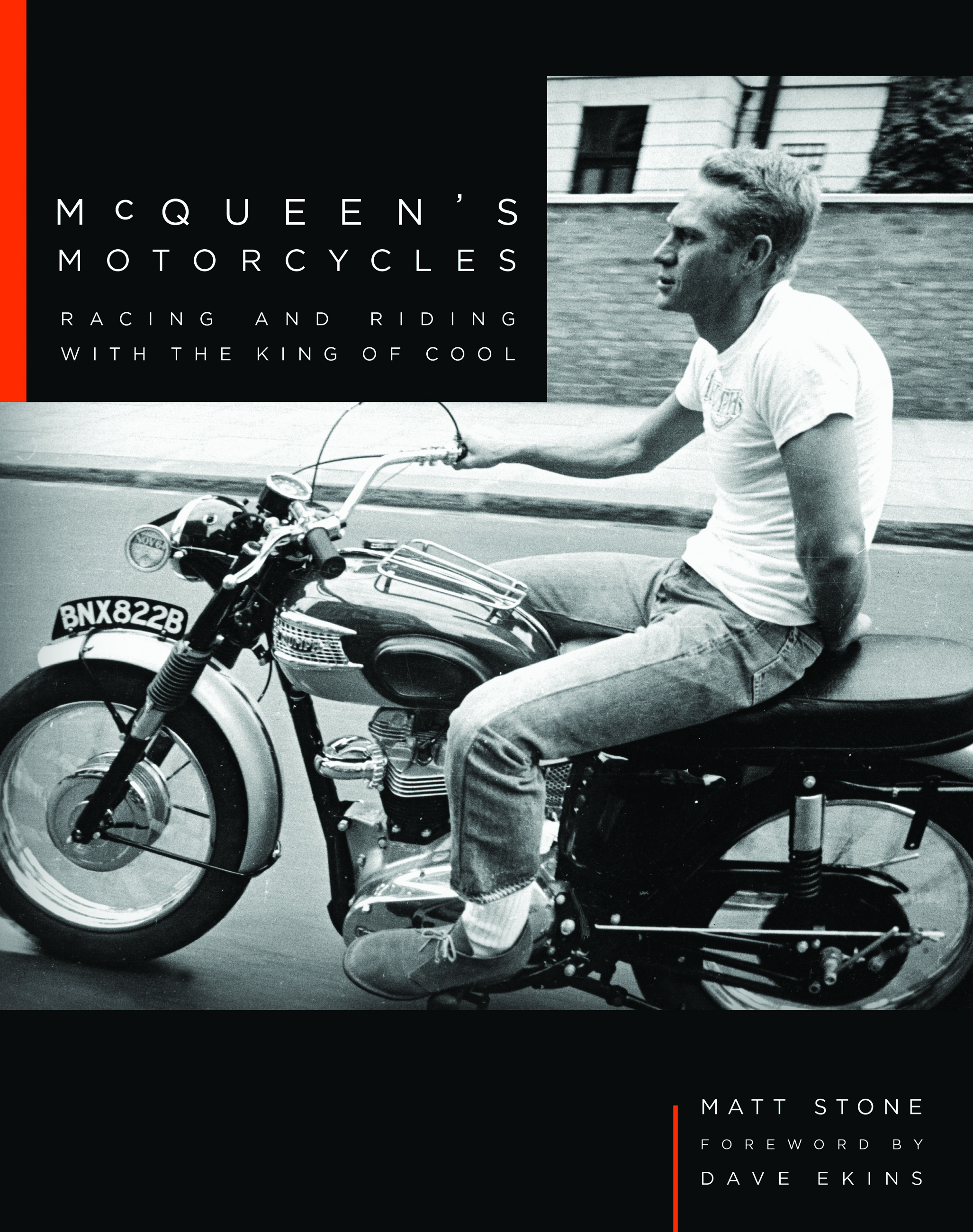 Available Now:
McQueen's Motorcycles: Racing and Riding with the King of Cool.  Steve McQueen was every bit as legit as a motorcycle rider, racer, and collector as he was all those things with cars.  This new hardcover volume details his early days and early bikes, and his run for the US team in the 1964 International Six Day Trial, his magnificent stunt riding in the movie The Great Escape, and all the great bikes he rode, raced, wrecked and gathered later in his life.  Huskys, Indians, Triumphs, desert sleds, and of course, the film On Any Sunday.  Available now from motorbooks.com, autobooks-aerobooks.com, or amazon.com.