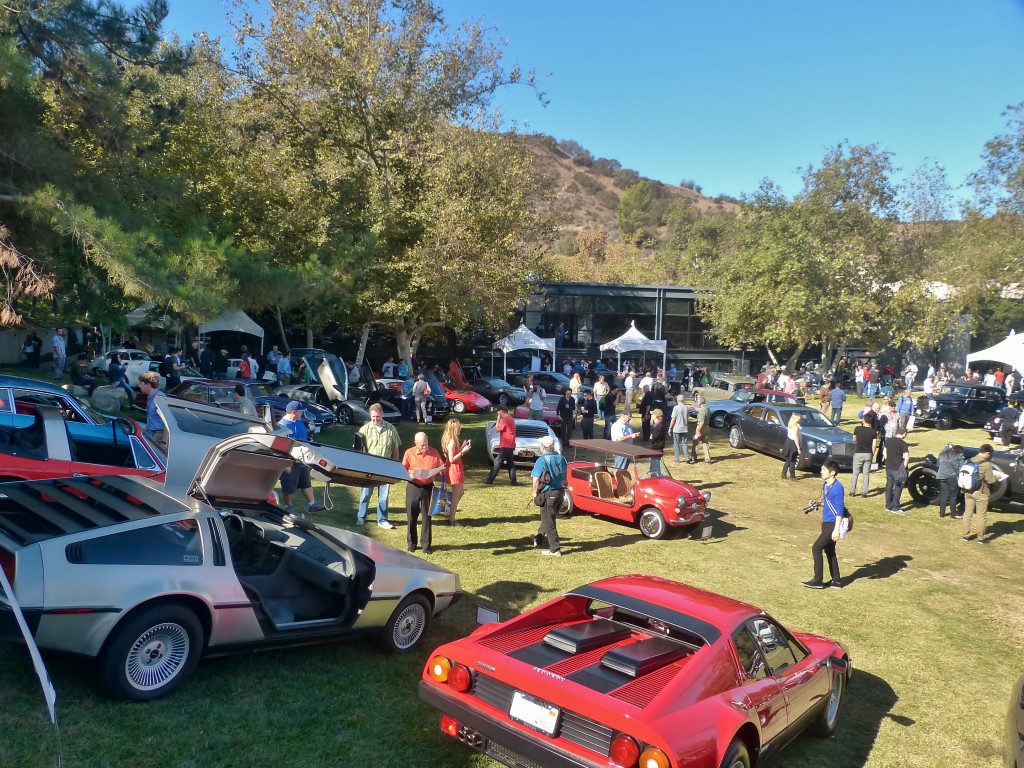 In my life and career, I've been lucky enough to attend, and/or participate in the world's greatest car shows: Pebble Beach, Concorso d'eleganza Villa d'Este, Amelia Island, you name it I've likely been or judged there. So I know classic car show greatness when I see it. And Pasadena, California's annual Art Center Classic is now among 'em. You can learn a lot about Art Center on the school's own web site and from a dozen other places, so I won't repeat it all here other than to say this amazing institution has turned out many of the world's best industrial and transportation designers, so it only makes sense that the school holds a fabulous show.
This year's theme was "Inspired by Nature" and among its many great highlights included a worthwhile celebration of the Corvette's 60th anniversary and the Stingray model's 50th, and a couple of the gents that worked on those early Corvettes were educated at Art Center, and were on hand at the October, 27, 2013 show.
Beyond that, the cars were the stars, so I hope you enjoy them in these wonderful photos by my friend and erstwhile photographer, Kirk Gerbracht.