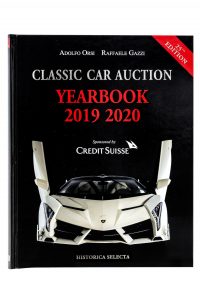 If you just love pouring over, and otherwise crunching classic/collector car auction results from all over the world, then I've got a ten pound book to drop into your lap.  Tired of reruns on TV?  No worries, this monster tome will keep you busy all winter.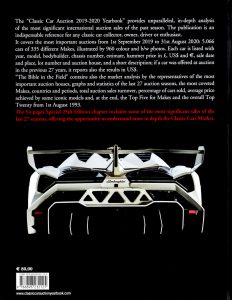 The stats alone are staggering: 5066 cars of 335 different makes, illustrated by 960 photos.  Each listing includes year, model, coachbuilder, chassis number, pre-sale estimates, and hammer price in USD and Euros, plus of course the auction house, the location, and the sale date…and if the same car has been offered at auction in the previous 27 years, you'll get those sale prices too, assuming they were properly reported.
What really makes this thing sing is that, first, it's assembled by a couple of very smart guys, they being Adolfo Orsi and Raffaele Gazzi, and published by Historica Selecta in Italy.  I do not know Mr. Gazzi, however do know Mr. Orsi (yes, he of the formerly Maserati-owning Orsi family).  It is my honor to count him as my friend, and equally recognize him as a resolute historian dedicated to the preservation of automotive history and provenance, as well as an international concours judge of considerable note.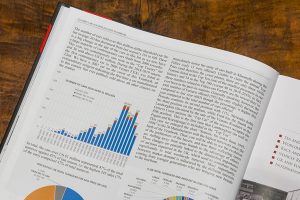 So this book includes plenty of analysis by these gents, not to mention enough charts and graphs to make your mental hard drive spin.  They've done the math, so you don't have to.
This beautifully produced hardbound edition is something every serious collector, collector wannabe, or enthusiast will find entertaining well into many late nights of good reading.
ISBN 978-88-96232-12-5, and an MRSP of 80 Euros, or about $94 as of this writing.  May or may not yet be listed on Amazon, but fine book retailers can hook you up for sure.  Enjoy.