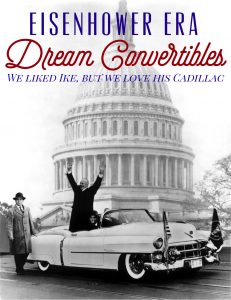 Some compelling news and cars from the folks at the Pebble Beach folks I thought you might enjoy…MS
The 1950s in America were a time of unapologetic optimism, excess, and seemingly unlimited prosperity. This mindset was mirrored in everything and anything—but quite literally in the chrome-covered Michigan-made dream convertibles that defined an era. This August, the Pebble Beach Concours d'Elegance will showcase these uniquely American masterpieces in a first-time special class: Eisenhower Era Dream Convertibles.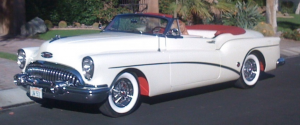 John H. White was just 13 when he saw the first of these dream convertibles at the New York Auto Show. "GM was unveiling something that had never really been seen before," said White, who is bringing a 1953 Buick Skylark, much like the one he saw there, to the Concours. "All of the chrome and bright colors really wowed the public—everyone wanted one."

During this time, manufacturers aimed to make a car for any and every American dream, and as a new motoring ideal replaced wartime necessity with plush opulence, big-body convertibles were for those that dreamt a little harder. Cars of this time were not concerned with fuel economy or safety. Rather, they focused on style, comfort, and performance. With a distinctive Cadillac, Packard, or Imperial convertible, Americans could park nationalism in their driveway—or travel in style from amber waves of grain to purple mountains majesty.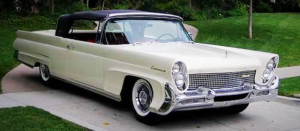 The Concours will feature nine Eisenhower Era Dream Convertibles.  Learn more at PebbleBeachConcours.net