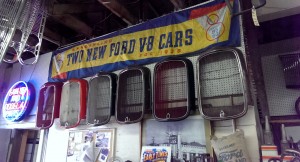 I've never owned or built a classic hot rod. But I sure want to.
You may dig this scene or not, but as an LA native car guy, I suspect there's a taste of it in my DNA somewhere.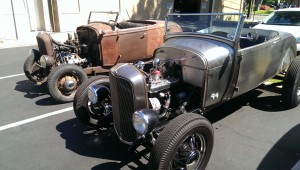 Personally I like traditionally styled and powered hot rods, not the Coddington style billet and big-block Chevy style car, although that's part of the beauty of hot rodding is that you are encouraged to make the car your own. No matter, my guess is that if you truly love cars, then you get the beauty and coolness of old car parts.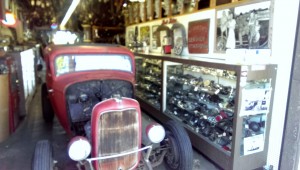 If so, check out the Early Ford Store. Its a real, cool and genuine place to buy, guess what, Early Ford parts. Its not a hot rod shop per se, because they don't build cars, and you can find lots of stock original parts for your Model T or Model A too. And enough stuff to bolt and weld up any sort of hot rod your taste may desire.
I only spent about an hour there on my so far only first visit, but plan to go back. This place is an indoor wrecking yard of sorts for Olde Ford Parts.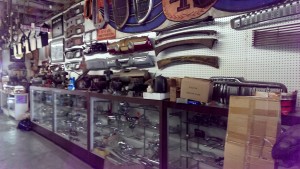 It super low key, the guys that run the place are cool, there's no admission, and even though they'd love for you to actually shop there's no pressure so spend money if you're just passing through.
So my quandary continues; Early small-block Shelby Cobra replica tribute, or traditional '32 highboy roadster. Decisions.
Early Ford Store
Phone: (909)305-1955
108 West Bonita Avenue
San Dimas, CA 91773
WWW.EARLYFORDSTORE.COM