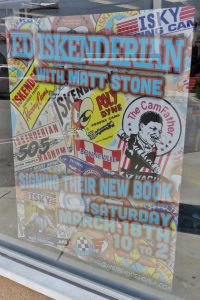 I'm not trying to replug my new book again — really I'm not — but thought you might enjoy these snaps from our day with Isky at Autobooks in Burbank.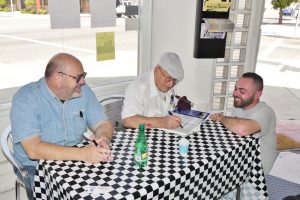 He was in great form, holding court and having fun. Everyone really enjoyed him a lot — the sharpest 95 year old guy you'll ever meet. And I'm honored to call him my friend.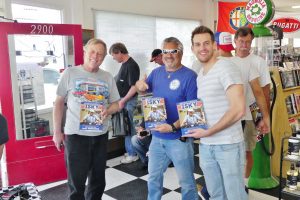 Big thanks to Chuck, Tina and Jerry at Autobooks for hosting this event, and bigger thanks to Ed Iskenderian for allowing me to write his biography book. And thanks to Kirk Gerbracht for these fine photos.