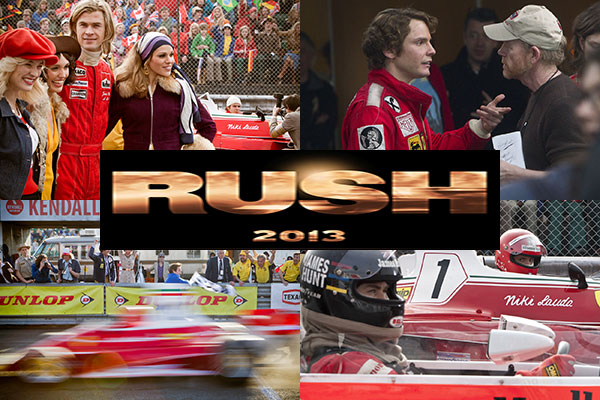 I won't spill any beans here so no spoiler alert needed. RUSH is a spectacular movie for racing fans and even for those who aren't particularly. It's a wonderfully (mid70s) period piece covering a particularly compelling period in Formula 1, and the challenging yet often inspiring rivalry between two of the era's best, and certainly best known drivers, Austrian Niki Lauda and Brit James Hunt. The cars, the costumes, the mood, the cars parked on the streets, the girls, and everything else is period perfect, the two young actors did a marvelous job recreating the historic gents they portrayed, and the whole thing further underscores the brilliance of Ron Howard as a film director and storyteller. I will clue you into the fact that there's some wonderful T and A, and a few potentially queasy moments when Lauda is in hospital recovering from a bad accident.
No matter, this is one of the great films of the year, and without question earns its place up next to Grand Prix and Le Mans as the greatest ever motion pictures about racing.
Don't miss it!  I'm serious here.