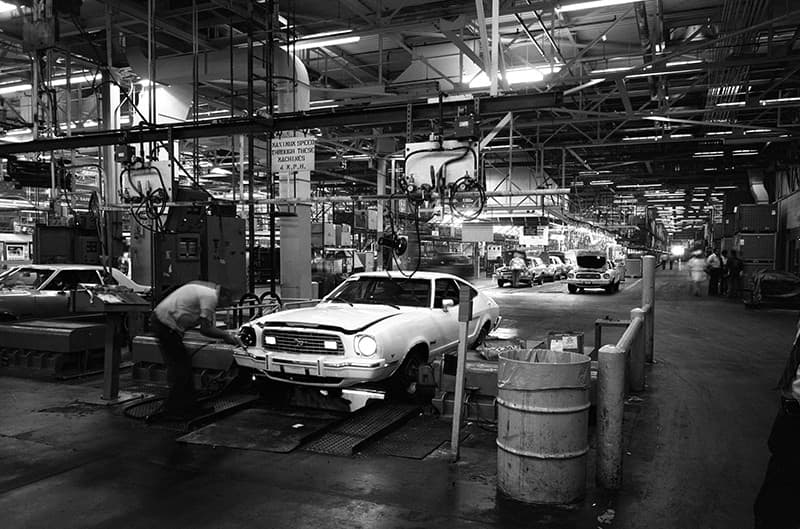 MILPITAS, CA — Modern automotive assembly plants are usually the size of small towns, with similar sized populations. They are most often named after the cities in which they are located (or by the main streets on which they sit) and become famous and are identified by those names – such as the early Ford Model T plant on Piquette Avenue in Detroit – which became forever known as Piquette. The famous Lincoln, Continental and Thunderbird factory was located at 28801 South Wixom Road, in Wixom, Michigan, and was logically enough nicknamed Wixom. The now-gone assembly complex in Lorain, Ohio, home of the Econoline van and many mid-sized Fords, was known simply as Lorain. Another storied Ford factory was located in an unincorporated area of San Jose, California, and of course earned the right to be referred to as Ford San Jose, or "the San Jose Plant."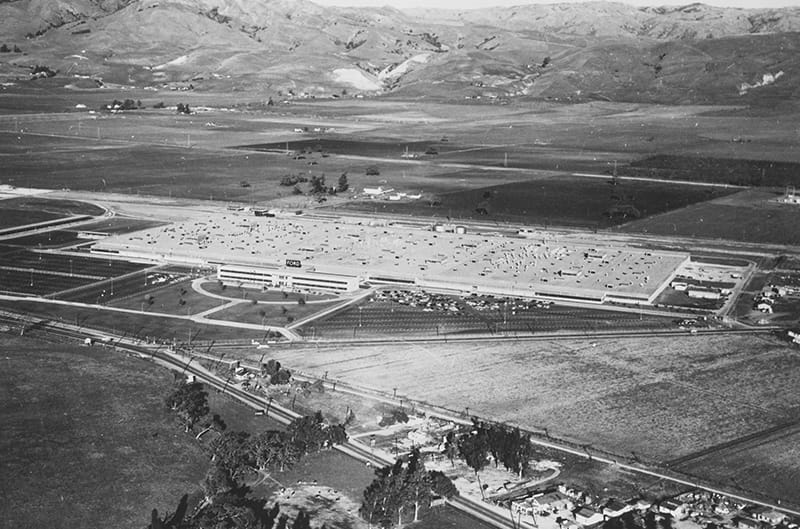 This location was massive in every dimension, designed and built to take over for the Richmond, California, Ford plant that was built in 1930. Massive? Indeed. The new San Jose factory comprised 1,414,000 square feet. That's the equivalent of 24.54 football fields, or about 32-and-a-half acres — under roof. We could also express this figure in terms of aircraft carrier decks, but you get the idea. A big place. Large enough to run multiple production lines (including paint and powertrain), and employ 6,000 people. San Jose cranked up those lines for the first time on May 17, 1955.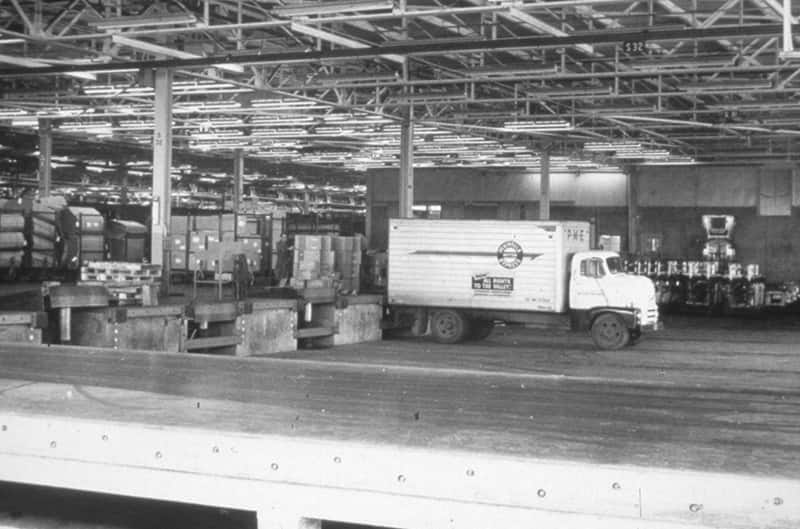 It was also planned to be a busy place — originally a Ford brand-only facility, but over time, other Ford house-brand vehicles were produced there. Ford historian Phil Skinner advises that "some of the other brands, like Edsel and Mercury, weren't initially welcomed with open arms by the line workers," who felt singular pride and allegiance to the Ford nameplate.  Ultimately, those feathers were smoothed out, and everybody got along. Over time, most of Ford's bread-and-butter models called San Jose home. Among them are the Ford Falcon, Maverick and Mustang (and Mustang II), including most of the Mustangs that went on to become Shelby models between 1965 and 1970, as well as both of the 1968 Mustang GT390 fastbacks used in the production of Steve McQueen's epic Bullitt movie.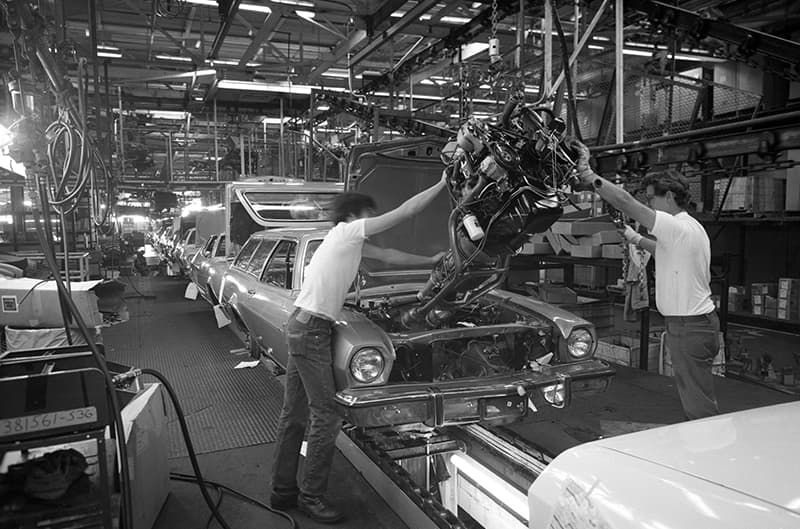 San Jose was also the West Coast manufacturing location for the Fairlane, Torino,Pinto, Escort, and Edsel Ranger and Pacer models. Mercury products such as the Mustang-based Cougar,Montego, Comet,Bobcat, Capri and the Lynx were also assembled there. Ford F-Series trucks were produced there as well, nearly from inception of the plant until its closure in 1983.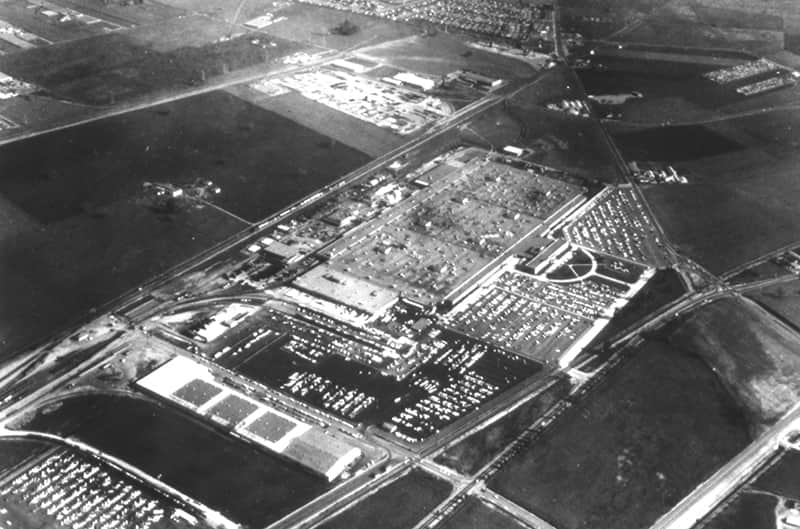 As you can see from the aerial photos, the San Jose plant was dropped in the middle of a huge agricultural valley, initially with very little surrounding it. Those 6,000 employees and their families needed places to live, shop and play, so communities sprouted up all around, or near, the factory. Enterprising developers built tract after tract of affordable housing – although these communities weren't limited or in any way restricted to only Ford employees — it's only natural that some of these developments were purchased and occupied by around 75 percent Fordees. Newspaper clippings of the time quote residents as saying that these neighborhoods developed a welcoming sense of community – with the Ford plant being their initial conduit and epicenter. Today, some of the areas around the plant grounds are still agricultural, but dominated primarily by residential, commercial, office and industrial uses. The plant property was ultimately incorporated into what became the city of Milpitas, although the facility was called, and will always be known as, Ford San Jose.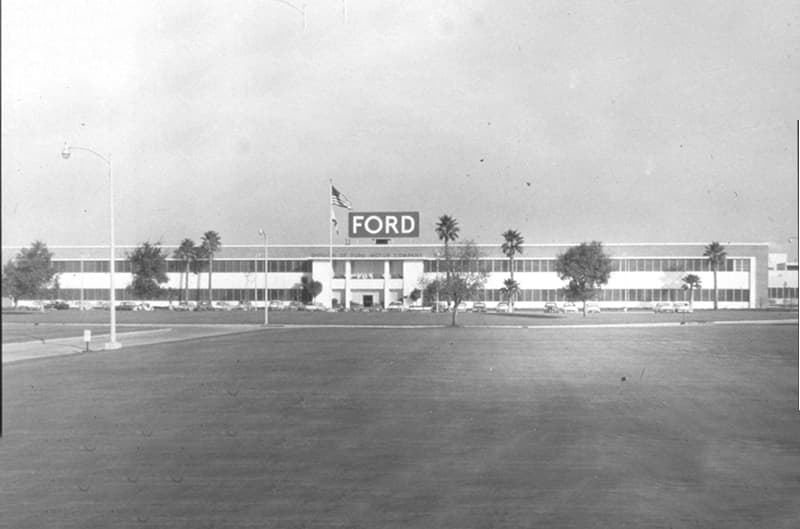 As noted, the San Jose Plant was closed by Ford Motor Company on May 20, 1983, after having assembled a total of 2,660,665 vehicles there – the final car built on the last day of production was a bright red Ford Escort 3-door hatchback. There are several storylines as to why the plant was shuttered, yet the most common one is that several of the models produced there had exited the Ford vehicle lineup (Torino, Fairlane, etc.). Another common thread is that this much production capacity was no longer needed due "to competition from primarily Japanese imports." That's at least according to an article entitled "Ford blames Japanese imports for shutdown of California plant," in the Eugene Register-Guard News. It's also likely that Ford simply had too much plant capacity in North America, and didn't need the production offered by San Jose any longer.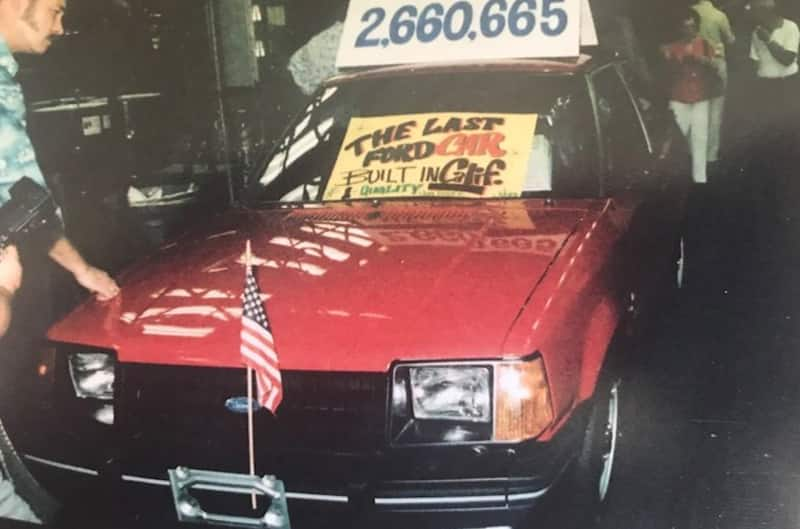 Fortunately, the San Jose Plant was only closed, and not leveled, which would have been a shame for such an historic property, one that employed so many thousands of local residents, and cost well more than a billion dollars to construct. Instead, it was reinvented into The Great Mall of the Bay Area (often simply called The Great Mall) — a large. indoor shopping mall in what is now Milpitas, California, built as a joint venture between Ford Motor Land Development and Petrie Dierman Kughn in 1994. It was acquired by Mills Corporation in 2003, and by the Simon Property Group in April 2007. The mall contains approximately 1.4 million square feet of gross leasable area, nearly identical in size to its Ford plant footprint. The new Great Mall is relatively small in comparison to America's largest shopping mall, Minnesota's Mall of America, which tapes at 8,269,000 square feet, but Milpitas still makes the top-10 list of largest malls in the United States.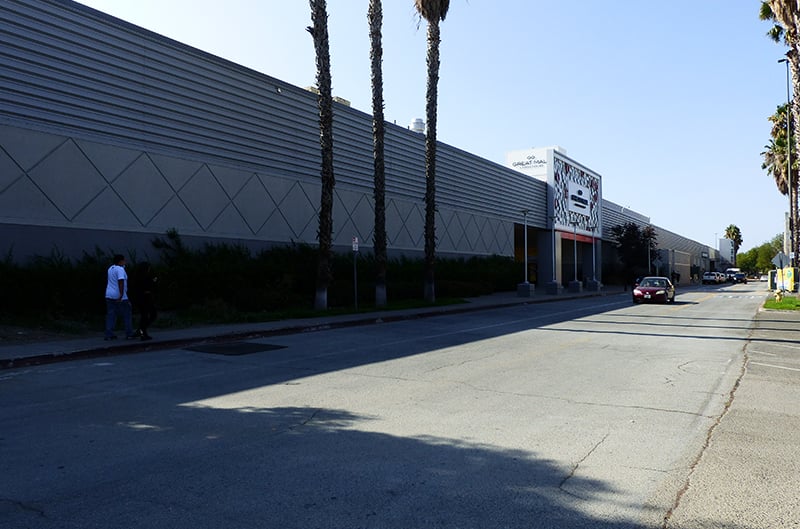 The designers, architects and builders did a commendable job of repurposing the massive buildings' footprint. Some new buildings were added, including a movie theater and other entertainment and retail spaces. The property's former life is a bit less recognizable from the outside, although inside it's pretty clear. The original plant's metal ceiling and roof girder structure has been retained, cleaned up, painted, and lighted to give a bit of a "warehousy" feel; the original corrugated metal roofing and skylights have also been retained and reused.  Look up and you can still see mounting hardware for the variety of assembly line equipment fixtures that once hung there. It's all a great thing to see, and it gives the property unique character while honoring its historic past.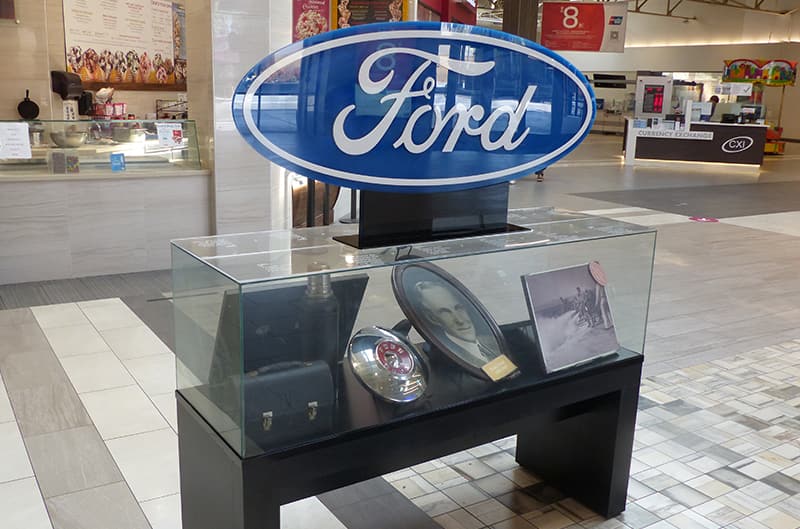 We were told that a commemorative plaque discussing the property's history and former life was mounted "on an oak tree in the Southeast parking lots."  After driving every inch of every parking lot, we couldn't locate any such thing. So we stormed the on-site management office, and met with an enthusiastic and helpful assistant property manager, who was well aware of the site's former Ford life. She indicated that, since the property is undergoing mild remodeling and modernization in several areas, said plaque was currently safely in storage. She did, however, point us to a display case out on the mall floor containing artifacts, photos and memorabilia from the mall's Ford history – it's not huge, but makes the point. She also added that a larger and more comprehensive display is in the works to further recognize the mall's Ford past.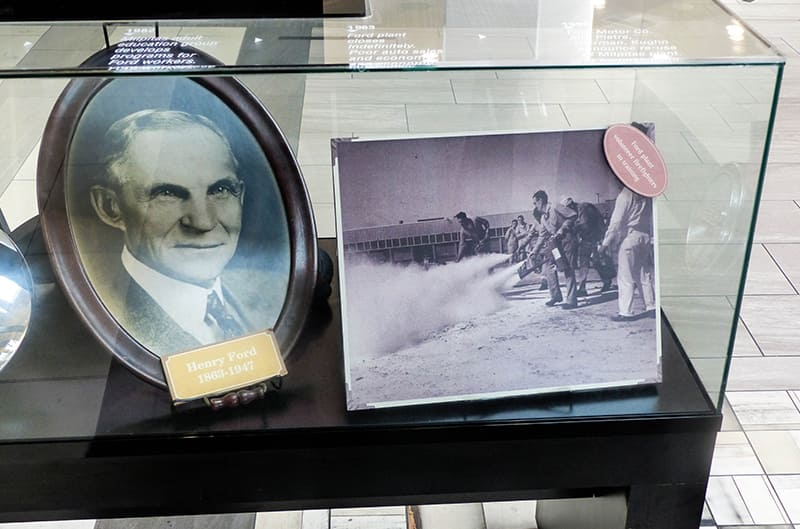 If you're in the area, it's worth a walk through to see where – perhaps — your car was built: Head to 447 Great Mall Drive, Milpitas, CA 95035 or see: https://www.simon.com/mall/great-mall