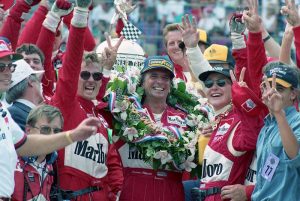 "Emerson was the first of a new breed of racers," said Bill Warner, founder and Chairman of the Amelia Island Concours d'Elegance. "Born after the war his path from karts to the World Championship and Indy's Victory Lane has become the template for a generation of racing superstars."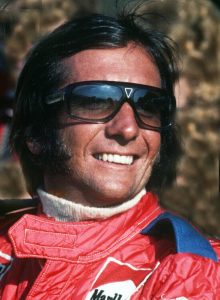 Fittipaldi retired from Formula 1 in 1980. The double World Champion was lured back to active competition by Miami Grand Prix impresario Ralph Sanchez returning to professional motorsport for the 1984 Miami Grand Prix. Soon he was back in major league open-wheel competition with Patrick Racing, a top rank Indy Car team. He won the 1989 Indy 500 and the CART National Championship for Patrick Racing, then the 1993 Indy 500 for Penske Racing.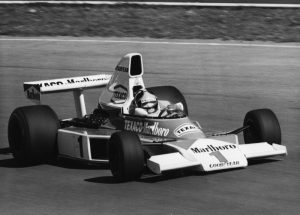 "In a century just five racers have won both the Formula 1 World Championship and the Indy 500," said Warner. "We've had five Indy 500 winners and two World Champions as Amelia Honorees, but 'Emmo' is the first who has scored motorsport's ultimate 'double'. Having Emerson as our 2018 honoree is an unprecedented honor for 'The Amelia'."

Now in its third decade, the Amelia Island Concours d'Elegance is among the top automotive events in the world. Always held the second full weekend in March, "The Amelia" draws over 250 rare vehicles from collections around the world to The Golf Club of Amelia Island and The Ritz-Carlton, Amelia Island for a celebration of the automobile like no other. Since 1996, the show's Foundation has donated over $3.0 million to Community Hospice & Palliative Care, Spina Bifida of Jacksonville, The Navy Marine Corps Relief Society, Shop with Cops, and other deserving charities. In 2013 and 2016 the Amelia Island Concours d'Elegance won Octane Magazine's EFG International Historic Motoring Event of the Year award.The 23rd annual Amelia Island Concours d'Elegance is scheduled for March 9-11, 2018.
For more information, visit www.ameliaconcours.org.
Amelia Island Concours d'Elegance
3016 Mercury Road
Jacksonville, Florida 32207
www.ameliaconcours.org