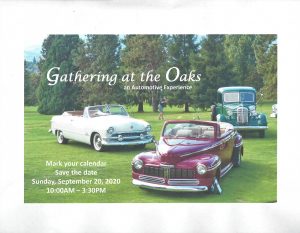 After a successful 1st year car show at the Rogue Valley Country Club in Medford, Oregon, the Club has established on a long-range plan to become Southern Oregon's premier automotive gathering.   With a goal of expanding the number of cars from its first year, this by-invitation-only show will take advantage of the beautiful grounds of its 27-hole golf course.  Please doubleclick on any image to see it full screen and in hi res.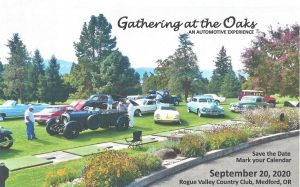 Being ever mindful of the Covid-19 Pandemic, invitations to display a car have been limited this year.  Not only will social-distancing, masks, and controlled attendance be in place for spectators, the cars will be liberally spaced along a selected fairway on the Oaks Course.  Spectators will comfortably social distance on the large club-house patio while being able to purchase lunch and spirits provided by the Club's dining services.  Anticipate a diverse field, there won't be any automotive profiling here, just a presentation of a wide variety of tastes, interest, eras, and styles – the goal is something(s) special for everyone.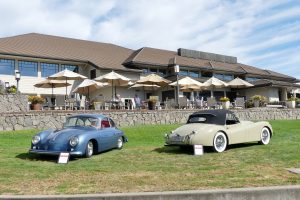 While there are no entry or spectator fees this year, the ultimate goal of the Gathering at the Oaks, in addition to being a major event on the automotive scene, is to generate significant donations to children's charities in the Rogue Valley.  So 2020's event is by invitation to enter, and free to attend and enjoy.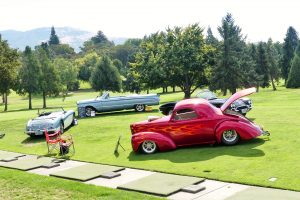 Please mark your calendar for Sunday, September 20, 2020.  The Gathering at the Oaks will run from 10:00AM till 3:30PM.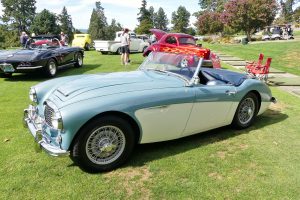 This has the potential to be a great event and I wish the organizers, sponsors, and entrants the best of luck on this endeavor.  I've got my bags packed and will soon be on my way North for the event.  Stay tuned for show coverage here when it happens.
Thanks for your consideration and support of this new and growing event.
MS
For address, and more about this lovely venue, please visit:
https://www.rvcc.com/SOGC/GatheringAtTheOaks
And make sure to check out the best local Cars N Coffee event, at medfordcarsncoffee.com