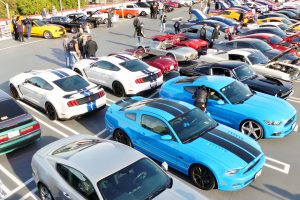 Some news from Shelby American and the Petersen Automotive Museum that I thought you might be interested in …MS and thanks to Kirk Gerbracht for the photos…
Who:
You're invited to attend a two-day tribute and cruise-in held in honor of Carroll Shelby's birthday.
What:
The Saturday evening tribute will be highlighted by a Forza driving competition, auction and panel discussion featuring Ford and Shelby VIPs such as Superformance CEO Lance Stander, racing legend Allen Grant, Original Venice Crew Co-Founder Ted Sutton and Petersen Founding Chairman Bruce Meyer.
The Sunday morning cruise-in will gather more than 400 of the world's fastest, rarest and most beloved Mustangs and Cobras—including the 1962 Shelby Cobra CSX 2001 and a 1965 De Tomaso Prova P70—on the third floor of the museum's parking structure.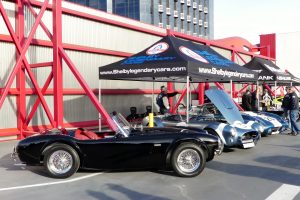 When:
Tribute
Saturday, January 5, 2019
6:30 pm
Cruise-In
Sunday, January 6, 2019
9:00 am
Where:
Petersen Automotive Museum
6060 Wilshire Blvd.
Los Angeles, CA 90036
Details and registration at Petersen.org