If you spend 25 or so years, as I have, doing car magazine road tests and feature stories, you'll eventually end up pottering around dusty old desert mining towns. As I have.
I love these places; by now most have seen better days — as you likely know, the Western United States' mining rush was a long time ago. These places are wonderful; filled with history, artifacts, interesting geography, and piles of stuff everywhere. That stuff often includes cars and car stuff. One of my recently discovered new favorites is Goldfield, Nevada. I went there a few years ago for an article about a Dodge Challenger R/T, one very much like the one Kowalski drove in the movie "Vanshing Point." If you haven't seen this mid-70s cult classic, dial in to stream it this weekend, or put it in your Netflix cue. It's a wonderful bit of kitsch, starring a young and handsome Barry Newman. Blue eyed blonde haired Newman was working his way through B-Movieland as a somewhat Steve McQueen-esque actor although he didn't move the meter in any way like McQueen did.
No matter, Newman is a solid enough actor, and did a fine job in "Vanishing Point." Not that much of "Point" was filmed in Goldfield, but one very major scene was, and that was good enough reason for us to visit there when photographing and driving this wonderful Challenger 440 Magnum. Goldfield was just what its name suggests, that being a booming to busting gold mining town during the mining rush and into the early 1900s. It sits 100 or so miles Southeast of Reno, just east of the California/Nevada border, and along the eastern foothills of the Sierra Nevada mountains. Today it's a super sleepy place dotted with ramshackle housing, several historic buildings, one main street, junked out and abandoned cars everywhere, and a 125 or so "characters" making up the population. A little strange – oh yah. Good fun? For sure.
The movie scene was filmed at The Goldfield Hotel, what was certainly an elegant, wonderful place in its prime; it's now abandoned, although the structure is still fabulous and occupied by an active and vocal ghost community. The little old local lady who showed us around the hotel had a Geiger Counter sort of device that registered the ghosts' proximity and activity while we were there. I only wish I'd invented this machine; the top models of which sell for hundreds of dollars — my new retirement plan!
These old towns are usually just crawling with cool old cars, as is Goldfield. While you might have visions of people chasing after you with rabid dogs and shotguns, it has been my experience that if you just want to root around and look at the cars, they usually don't care, as long as you don't aggressively trespass or try to steal anything.
These photos tell the rest of the story – I hope you enjoy them.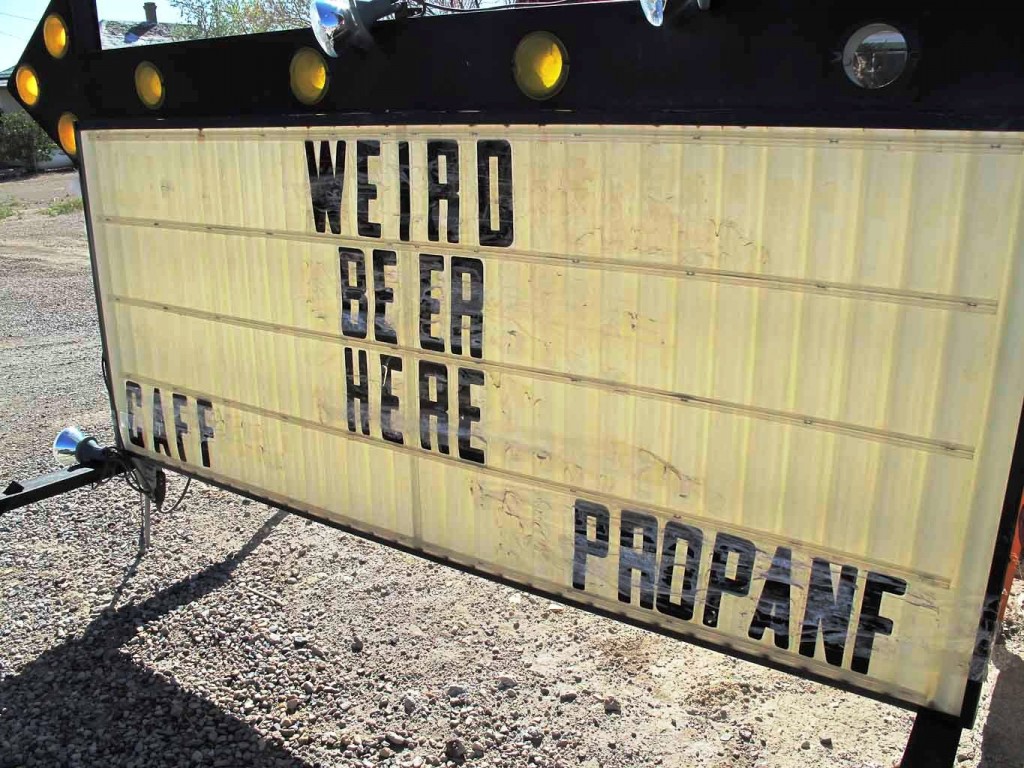 The end…