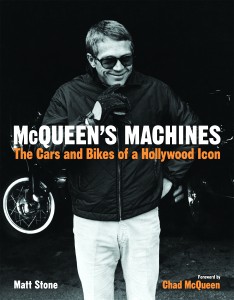 After first writing and publishing the original McQueen's Machines: The Cars and Bikes of a Hollywood Icon, I'm diving headfirst back into the McQueen as motorhead pool. This time, the focus will be strictly on Steve McQueen as a motorcyclist; bikes he owned, raced or put into his films. At the time of Steve's passing in 1980, he owned several hundred motorcycles, plus piles of parts that were, or were from, various bikes. Much of that was sold off in the 1984 estate sale.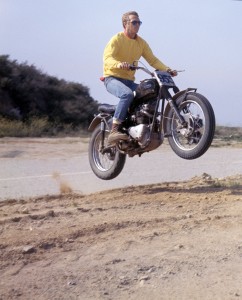 What I need the most help with is to find these bikes now, plus great historic vintage photos of McQueen riding bikes here and there, perhaps during the Elsinore Grand Prix, or just around town when he lived in Brentwood, Malibu, Palm Springs or Santa Paula. Doesn't matter, I just need to know where these bikes are today, and really in need of Steve riding his bikes back in the day.
If you have such things, or can point me in the right direction, I'd love to hear from you.
And if you are kind enough to send me a photo that we can publish, I need a high res jpg scan, and in an email, your written statement that you took the photo, or otherwise own the rights to it, and that we have permission to publish in book form. I'll gladly credit any photographer you wish, and although I can't pay you, I'll make sure you get credit and an autographed copy of the book.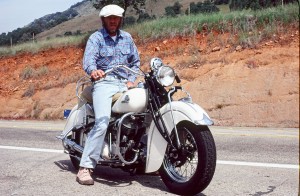 You can contact me through the contact link here on the website, and it'll come straight to me. Any and all pointers, photos or stories that are real are welcome and appreciated; I'll run them down and sort the wheat from the chaff.
You are my loyal site visitors, and I very much need and appreciate your help. Thanks,

MS