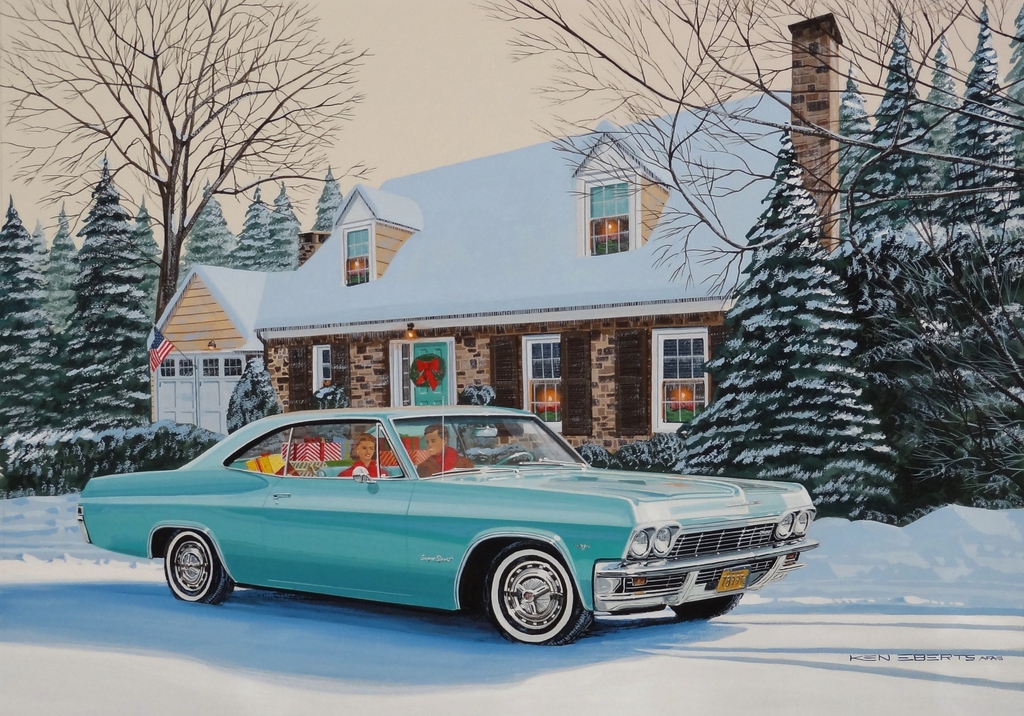 CARMEL, Calif. – April 8, 2015 – The Automotive Fine Arts Society (AFAS) will return to the Pebble Beach Concours d'Elegance® on Sunday, August 16 with a collection of their best automotive artwork to celebrate their 30th year. Sponsored by The Lincoln Motor Company, the AFAS exhibit will feature the latest creations of the finest automotive artists in the world at the Lodge at Pebble Beach in beautiful Carmel, California.
"The Pebble Beach Concours d'Elegance is a very special place for us and this year is particularly significant," said Ken Eberts, AFAS president and founding member. "We're thrilled to share this important anniversary with Concours patrons who gather each year to view a selection of world class automobiles and automotive art. We're honored to celebrate our 30th anniversary at this spectacular event."
The Society's first exhibit as a group was held at the world-renowned Pebble Beach Concours d'Elegance in 1986 and has continued annually. AFAS has attracted sponsorship by high profile companies such as, The Lincoln Motor Company, which has sponsored the AFAS Exhibition for 17 years.
First conducted in 1950, the Pebble Beach Concours d'Elegance has become the world's premier celebration of the automobile. Only the most beautiful and rare cars are invited to appear on the famed 18th fairway, where connoisseurs of art and style gather to see these masterpieces. This year's featured marques include Ferrari, DuPont, postwar Cunninghams and British sports cars.
The AFAS exhibit will take place on the 18th fairway show field alongside these grand vehicles from 9:00 a.m. to 4:30 p.m. AFAS artists attending this year include Ken Eberts, Bill Motta, Dennis Hoyt, Richard Pietruska, Jay Koka, Nicola Wood, Bruce Wheeler and more.
Along with the exhibit on Sunday, AFAS will also hold an exclusive reception on Saturday, Aug. 15 from 4 p.m. to 6:30 p.m. This event has become a popular destination for celebrities and industry leaders to view a preview of new AFAS art work. The reception is by invitation only and is sponsored by The Lincoln Motor Company.
"The Pebble Beach Concours d' Elegeance is the perfect place for AFAS to celebrate a monumental milestone in automotive history," said Jay Koka, AFAS Board Member. "Similar to this year's exceptional marquee vehicles, AFAS artists from around the world will be displaying some of the most breathtaking artwork in concours history."
The Automotive Fine Arts Society was established in 1983 by a group of six artists who are acknowledged by critics to be among the best in their field. Since then, select award-winning artists have been added to the current total of 26 active members.
Pebble Beach®, Pebble Beach Resorts®, Pebble Beach Golf Links®, Pebble Beach Concours d'Elegance®, Pebble Beach Tour d'Elegance™, and The Lodge at Pebble Beach™ are trademarks, service marks and trade dress of Pebble Beach Company. All rights reserved.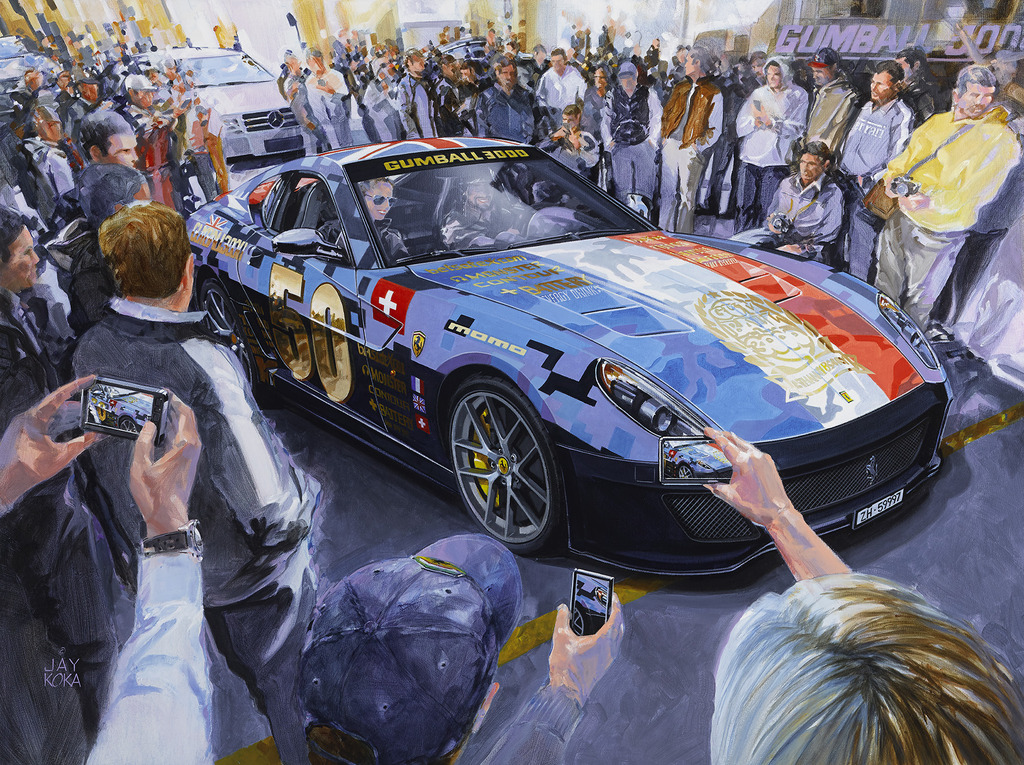 Images shown (top and above) "Christmas in my Chevrolet" by Ken Eberts, "Photo Op No2", ©Jay Koka
About the Automotive Fine Arts Society
AFAS was established in 1983 by a group of artists who are acknowledged by critics to be among the best in their field. Members work in many diverse mediums including oil, watercolors, acrylics, wood, gouache, pen & ink, clay and metal. AFAS participates in select shows across the country including the Pebble Beach Concours d´Elegance. More information is available at www.autoartgallery.com