Hey Gang,
Hope you are all doing fine and well out there as winter and COVID begin to thaw.
I'm pleased to clue you in to a terrific online magazine that I'm pleased to have recently begun working for.  That being www.sportscardigest.com.  It's just about what it sounds like, sports cars, vintage and classic of all stripe, racing, history, design, gossip, talk, photos, concours and events of all kinds — all the stuff we all can't wait to get back to.
I'm totally jazzed to have joined S.C.D.'s fleet of editorial contributors.  The site, like many, has gone through its share of machinations, but is now back in the hands of its founder, who has rebuilt and reimagined the property, and it seems to be in a very good place with prospects looking very positive.  There are some talented writers and photographers contributing, and the advertising is of high quality (trust me when I tell you this is important — the quality of any magazine or commercial website can be somewhat gauged by the quality and relevance of its advertising clients).
Here are a small sampling of some of my recent stuff on this excellent site, although I'm sure you'll crawl around it for hours checking out all the great content:
https://sportscardigest.com/porsche-tapiro/
https://sportscardigest.com/riding-with-mario/
https://sportscardigest.com/happy-anniversary-honey-1958-mercedes-benz-180d/https://sportscardigest.com/
de-tomaso-modena/https://sportscardigest.com/
https://sportscardigest.com/ bring-back-the-real-trans-am/
preservation-barnfind-or-parts-car/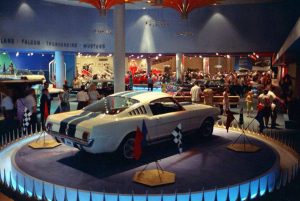 I've tried to make all of these hotlinks, but WordPress isn't fully cooperating with that notion for which I apologize.
No matter, it's a high quality site that I'm proud to contribute to and I hope you'll equally enjoy.  There's a Comments section for anyone's pieces, so feel free to hit me up there.
Thanks and happy reading,
MS