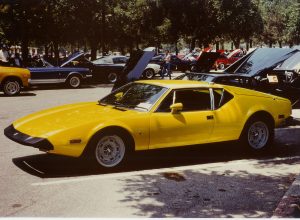 The car that I'm most commonly identified with is my screaming yellow '72 deTomaso Pantera, just above. It was a marvelous car, I bought it from by high school band director, kept if for 17 years and drove it 100,000 miles. I loved it and I miss it to this day.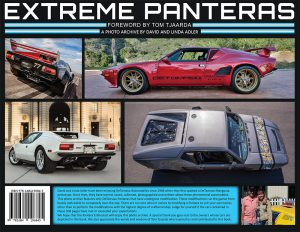 Something particular to the Pantera is that it seemed incredibly ripe for customization, upgrading, and modification. Its Ford 351 Cleveland series V-8 engine supported that, helping the Pantera earn the title of "hot rod exotic." It was and is a great motor, boiling out loads of torque, great sounds, and it's easy to work on and not finicky. Most Pantera owners gave it the usual muscle car mods, like a hot camshaft, Edelbrock intake, Holley car(s), headers, and even zoomier sounding exhausts.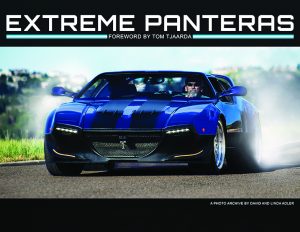 There is a large population of the Pantera owner community that likes their cars rock stock, and often restores them to concours condition; while over time, the hot rod and restomod crew has dreamed up and built ever more outrageous cars, with exotic engine and transmission swaps, plus all manner of restyling.
This book was written for the latter crowd, and the book lives up to its title. The writers (longtime deTomaso owners and friends of mine) self published this heavy, hardbound, 300-plus page tome. It's primarily a well assembled scrapbook, heavy on overall and detail photos, with a spare text on each car, giving its owner information and technical highlights. On the whole, it's beautifully done with high production values, good printing and on heavy paper stock.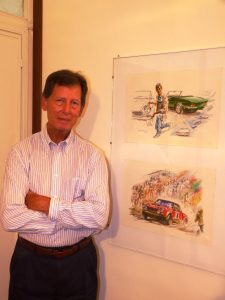 The most heartwarming aspect of this book is its dedication to, and Foreword by, the late Tom Tjaarda, the American expat Italian who designed the Pantera and most of its siblings, including the Longchamp coupe, Deauville sedan, and deTomaso's 1970 season F1 racer.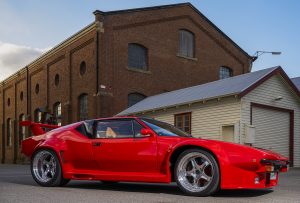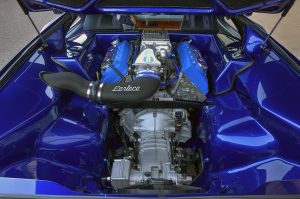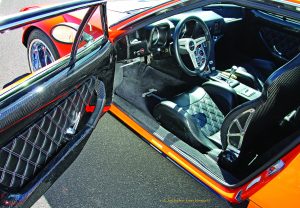 The cars featured in "Extreme" run the gamut from mild to wild, some fairly conservatively and tastefully modified, some shooting the moon in terms of general over the topness.  But there's something here for any Pantera or exotic car enthusiast to enjoy. I particularly like some of the entries nearer the back of the book, featuring racing Panteras, and the final Pantera concept cars and prototypes.
You'll spot some editing inconsistencies, which are there but don't totally spoil the broth. For example, the editing on owners names isn't consistent. Some are listed as (stylwise, not literally) Mr. Joe Smith. While others are just Joe Smith. Some are Mr. and Mrs. Joe Smith, while others are Mary and Mr. Joe Smith…things I imagine will be cleaned up on the next printing or second edition. Also some of the text on certain cars is longer than others; again its not awful, but not consistent editorial style. These problems wouldn't keep me from buying the book nor should it hold you back if you want it.
Available from Autobooks-Aerobooks in Burbank, California, or publisher direct from:
Adler Publishing
760/731-9303
detomasobooks.com