The Shelby 1000 is the most powerful Shelby Mustang ever, comes 50 years after original Cobra launch at NYIAS.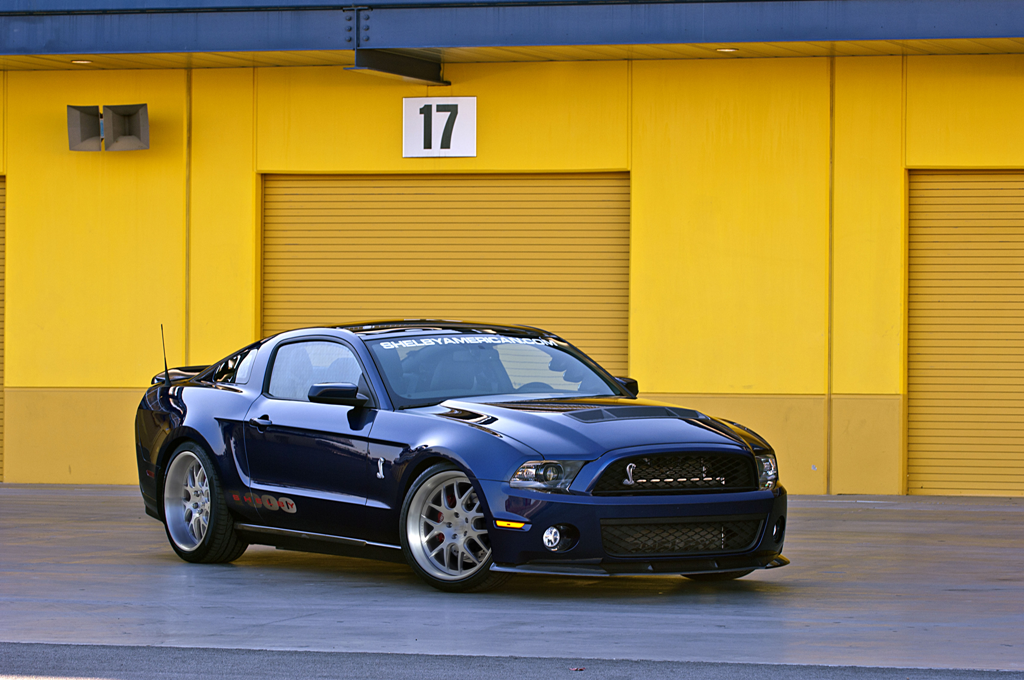 By now you know that the 2013 Ford Shelby Mustang GT500 will deliver 650 horsepower courtesy of a specially designed and purpose built 5.8-liter supercharged V-8 engine. That's right, 650 horse, and a 200mph top speed, right off the showroom floor, straight from Ford, backed by a factory warranty.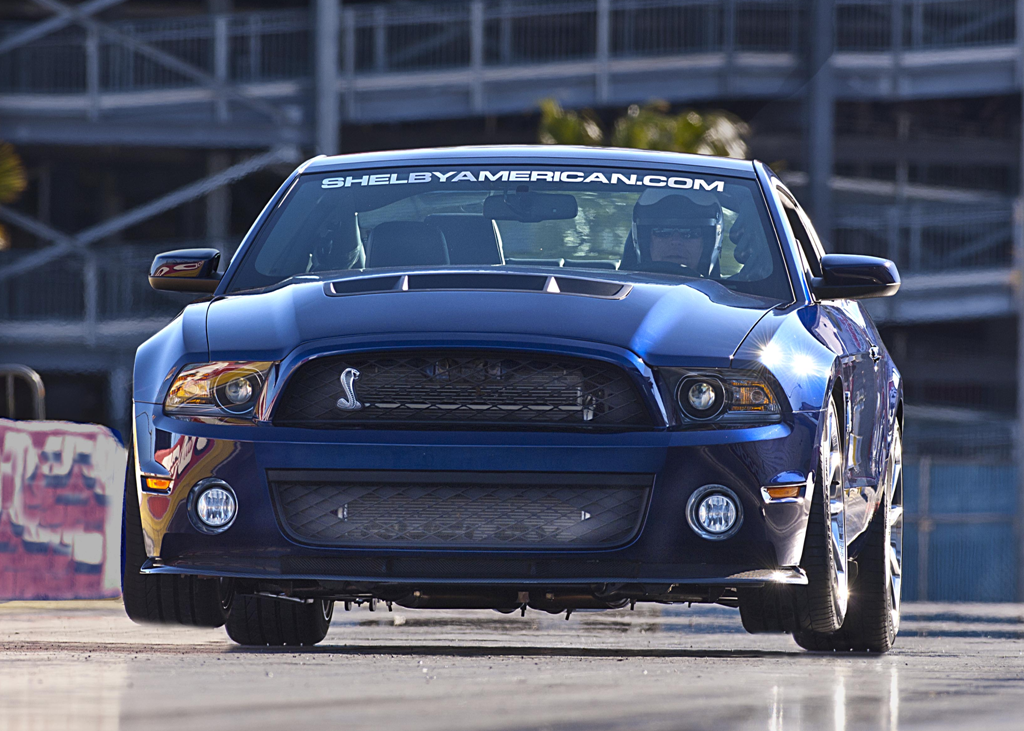 But that's not enough for 89 year old Carroll Shelby. During the many lunches he and I have shared over the last year or two, he talked non-stop about his "1000 horsepower Mustang. I know we can do it, and we're close. I want this to be the fastest car we've ever built, and it's got to be street legal and idle like a Lincoln." The development work and testing are done, and the result is called the Shelby 1000. In fact there are two of them. The first is the "street" version, cranking out 950 horsepower, smog legal in all 50 states. Lest you think that the big number is only the result of cranking the boost up on a 750 horsepower GT500 SuperSnake – no.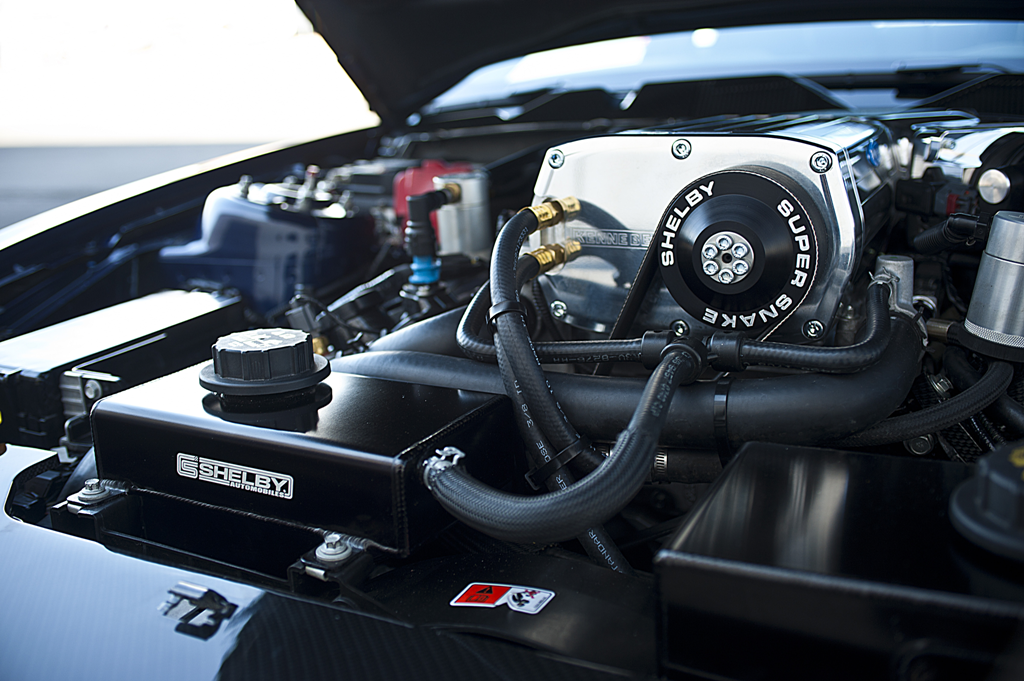 The factory 5.4-liter engine is stripped to the block and given some serious machine work in anticipation of a new crank, rods and pistons. The heads also get a flow job, and the whole deal is topped by a new supercharger. The other baddest of all Shelbys is called the 1000 S/C, and it's built primarily as a track rat. The much warmed over 5.4-liter four-cam V-8 in this one is good for 1100 horses.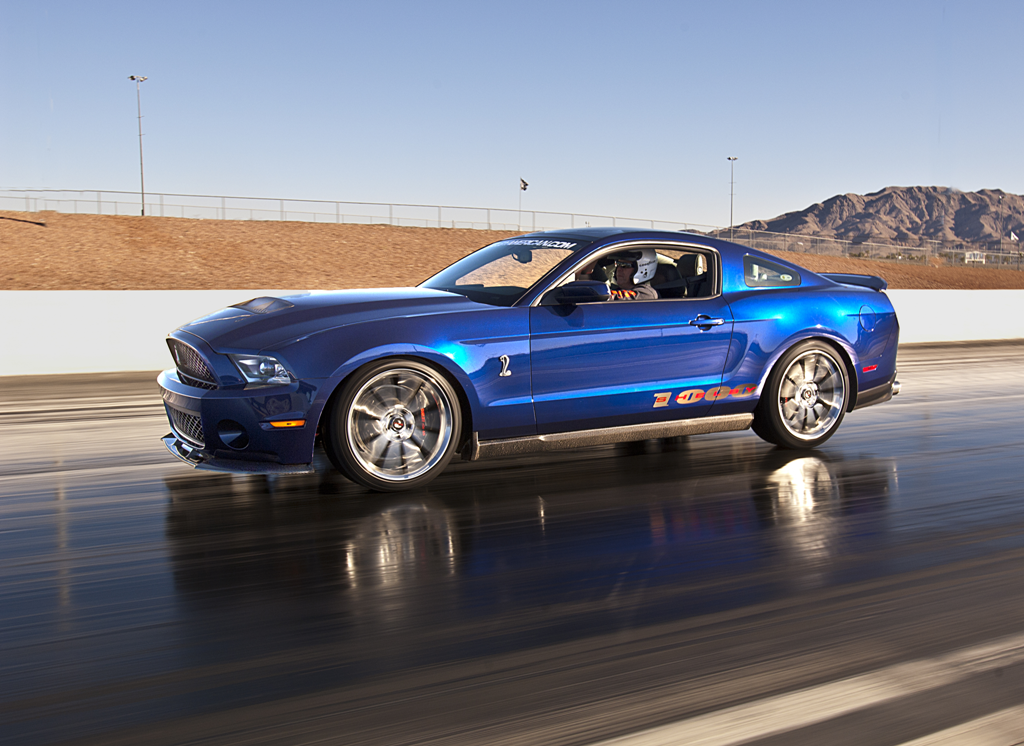 Some Shelby American-built or modified Mustang have been criticized for wearing too many badges, too much Shelby ID, or other styling gingerbread. Not so the 1000; The front fascia gets a makeover, and the wheelwells are stuffed with Forged alloy Shelby 1000 20-inch wheels exclusive to this model, plus massive brakes more up to corralling the big motor. The Shelby identification is present of course, but it's relatively subtle. The car looks the business, no doubt, but is absolutely classy in doing so.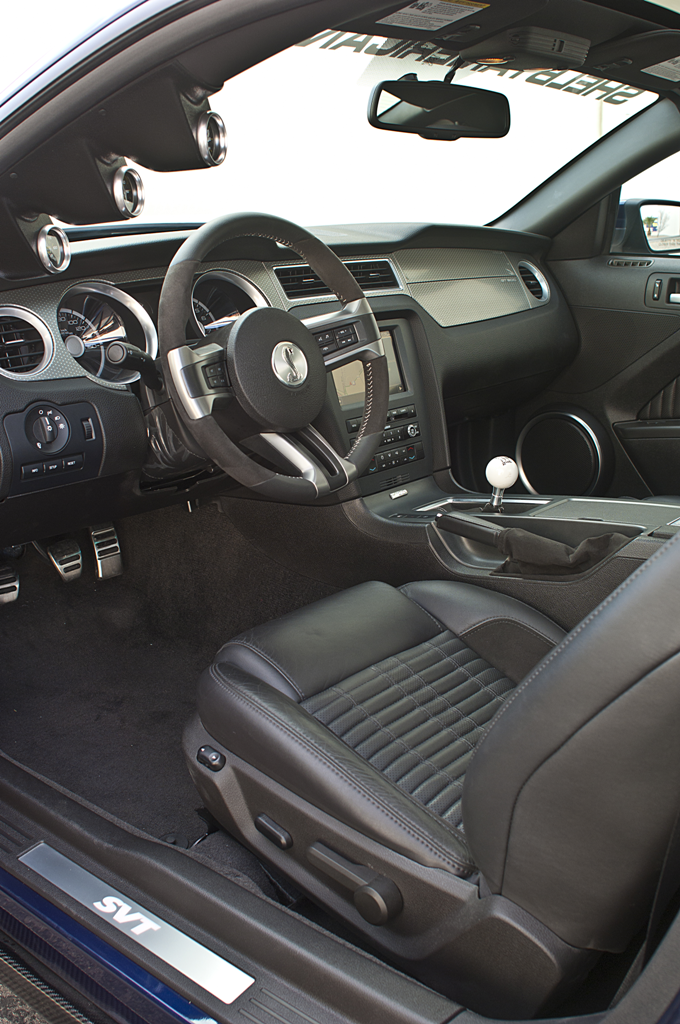 Naturally the fuel and exhaust systems get a major makeover, as does the suspension and interior. Ancillary gauges are mounted in a unique instrument cluster on the driver's side A-pillar.
Why isn't 650 horsepower good enough? The "mainstream" GT500 is primarily engineered by Ford's Special Vehicle Team and built on the mainstream Mustang production line. Were it not for Shelby's licensing deal with Ford for the use of the GT500 name, its likely that car would still be sold as the SVT Mustang Cobra, as it was prior to 2007. Carroll Shelby wanted his ultimate Mustang to be developed, engineered and built by himself and his team of designers, hot rodders, and speed freaks at the Shelby American facility in Las Vegas. Which the Shelby 1000 is. Price announcements and delivery dates are pending. –