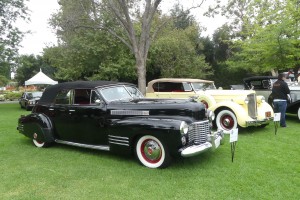 This amazing show has grown beyond the scope of a "regional concours" and continues to gain in quality and scope of a much more national or international level. It is my honor to serve as a judge for this event, but I would attend every year I could no matter.
Part of its magic is location, this event an outgrowth and rebirth of the previous Los Angeles Concours that was held on the grounds of the country club that sits next to the Rose Bowl, and unfortunately lived an all too short life.  The location is now Lacey Park in San Marino, CA.  Lacey Park is gorgeous and its design and layout really lends itself to a car show.   There's a large grassy field and a ring road that circles it.  Plenty of room and clear site lines.  Parking outside the park is a little dodgier, but arrive early and you won't be parking more than a block or two away.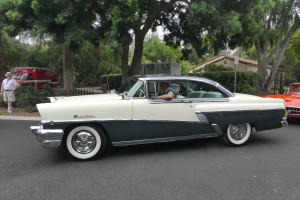 San Marino also offers a "show with in a show" aspect in that the Antique Automobile Club of America (AACA) holds a concours event within the San Marino confines.  So if you love really early iron, and especially classic era machines of the Depressions through WWII eras, you'll be happy here.  The rest of the show has plenty of classes for post WWII, Cobra, Porsches, Muscle,  Corvettes, Ferraris, Mercedes-Benz and all manner of other interesting cars.  Something for everyone here.  Your easily likely to see Jay Leno and some other celebrity car guys cruising the lawn.
Organizer Aaron Weiss, and his team put on a super high quality event, offering up world class cars in a lovely environment.  And there's a huge charity aspect to this day as well; ticket prices are reasonable, and every year the donates hundreds of thousands of dollars to various local charities.  The event is kid and pet friendly too, so everyone should come out, and bring your picnic too (if not there's a wide variety of food trucks serving up great fare.
I hope you enjoy these great Kirk Gerbracht photos, and you might want to mark June 11, 2017 into your diary as "San Marino Concours" day for next year.  I'll be there, hopefully with a car entered, and hope to see you there as well.