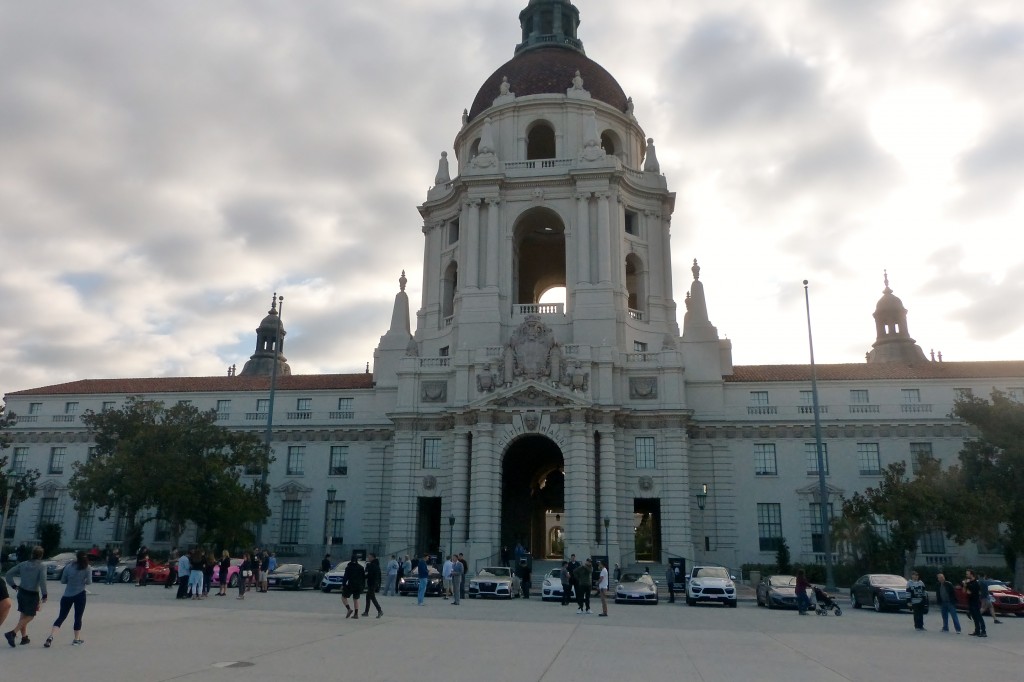 photos by Kirk Gerbracht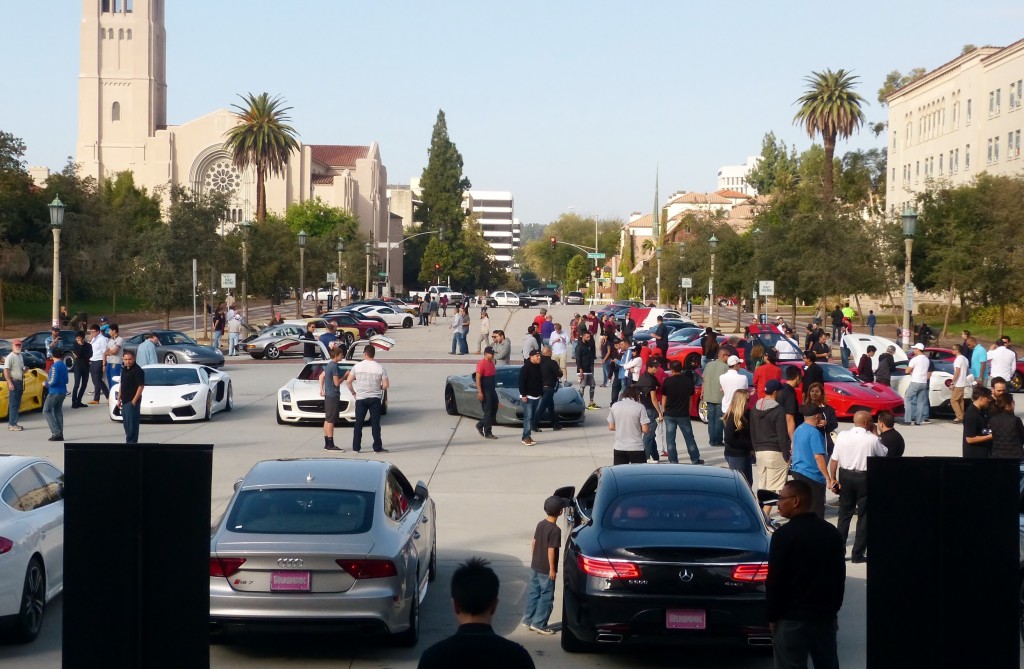 As you know, I love Cars N Coffee style morning cruise-ins. Get your car out of the garage, see some other cool cars, have a cuppa, BS with your pals, and be home in time to get after your weekend schedule or chores. These things are a great invention, and now springing up all around the world, although remember the first one was the original Crystal Cove morning cruise in, born here in the Newport Coast area of Southern California.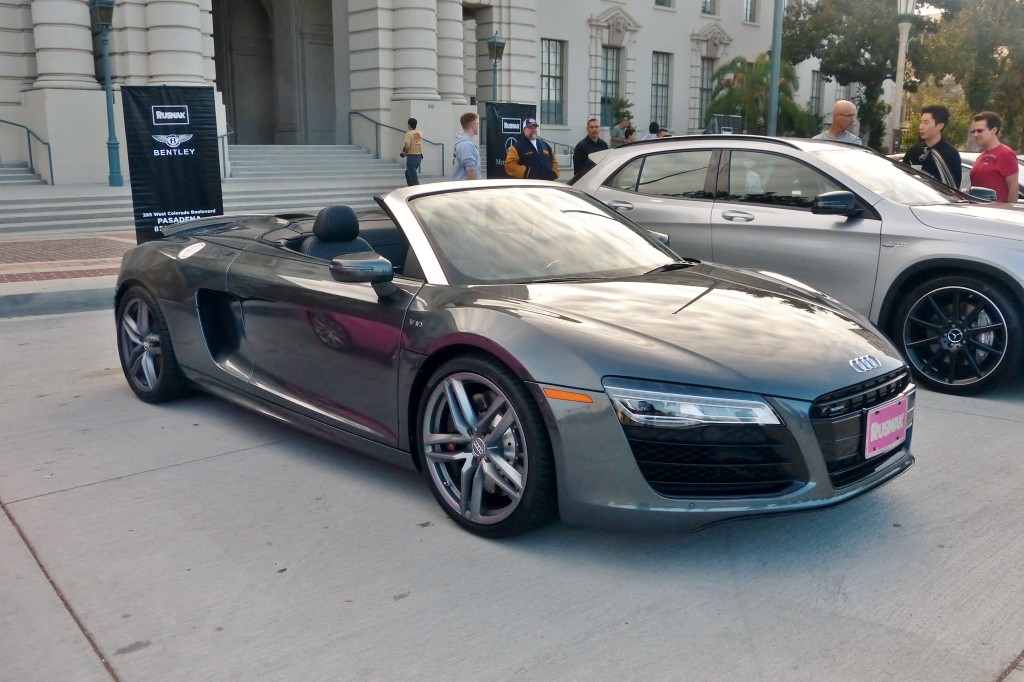 The Rusnak auto group is one of the more visible, and high style automobile dealership groups in Southern California. Paul Rusnak and his family have an impressive fleet of stores, including Mercedes-Benz, Jaguar, Porsche, Bentley, Audi, Volvo, Lotus and probably a few more I'm forgetting. And they throw a dandy once-a-month cruise-in called Morning Octane, most often held in one of the parking lots at the Rose Bowl in Pasadena. It's open to all and any, but draws mostly Porsches and a lot of high end exotics.
For its final Morning Octane event of 2014, Rusnak switched up the venue, and put the whole show on the streets of the Pasadena Civic Center, right in front of its magnificent City Hall. The streets are wide and smooth, surrounded by beautiful buildings and landscape; perfect. The's a wide curved street running right in front of the City Hall building making it a really attractive spot anyway, and especially for a car show.
I thought you might enjoy the photos (lots more below), and I for one hope that Rusnak puts this event on here again.