Magnus Lucian Titus Bennett Walker is an amazing individual on so many fronts.  Meet him without knowing him or speaking with him, you may (wrongly) guess him to be some part rocker, another part homeless guy, and some bit of hippy.  Internationally known car builder and collector?  Likely not.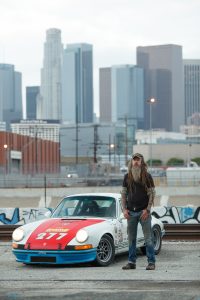 What you might not at first estimate is that he's exceedingly intelligent, deeply thoughtful, major league entrepreneurial, uber well spoken, and a car enthusiast of the very first order.  A self taught, self made man, Walker's actually been involved in the rocker scene, penniless and arguably homeless for brief stints — and he's also absolutely original in everything he does.
Born and raised in industrial Sheffield England, he's now a naturalized American citizen calling Downtown Los Angeles his home.  He's deeply rooted as a Porsche guy, and has a warehouse full of them, plus a few other makes including Jaguars, an AMC, a Rolls-Royce, and a Ferrari.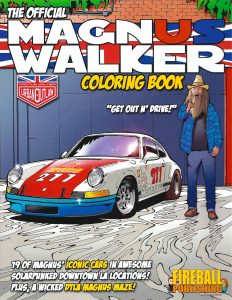 His story is an amazing Odyssey, and he's now just published a new hardbound book that tells it from designing and producing clothing, to his status as a Porsche style icon and shaman, Instagram influencer and personality, and roving entrepreneur.  This book is the third or fourth iteration of his autobio, and adds several chapters and many new photos over the previous editions.  I've read previous editions, and now this one too.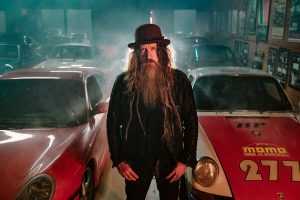 He speaks plainly, clearly, and resolutely about his various successes and failures, including his deep passion for designing, building, owning, and driving his own special breed of Porsches.  I'm pleased to count him as my friend, and I know you'll enjoy this book and its attendant story.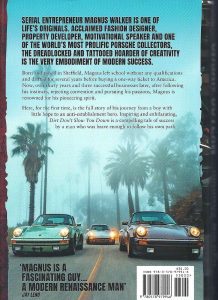 Dirt Don't Slow You Down
by Magnus Walker
$30.00
ISBN 978-0-578-97994-6
Order your copy here:
https://magnus-walker.myshopify.com/collections/all