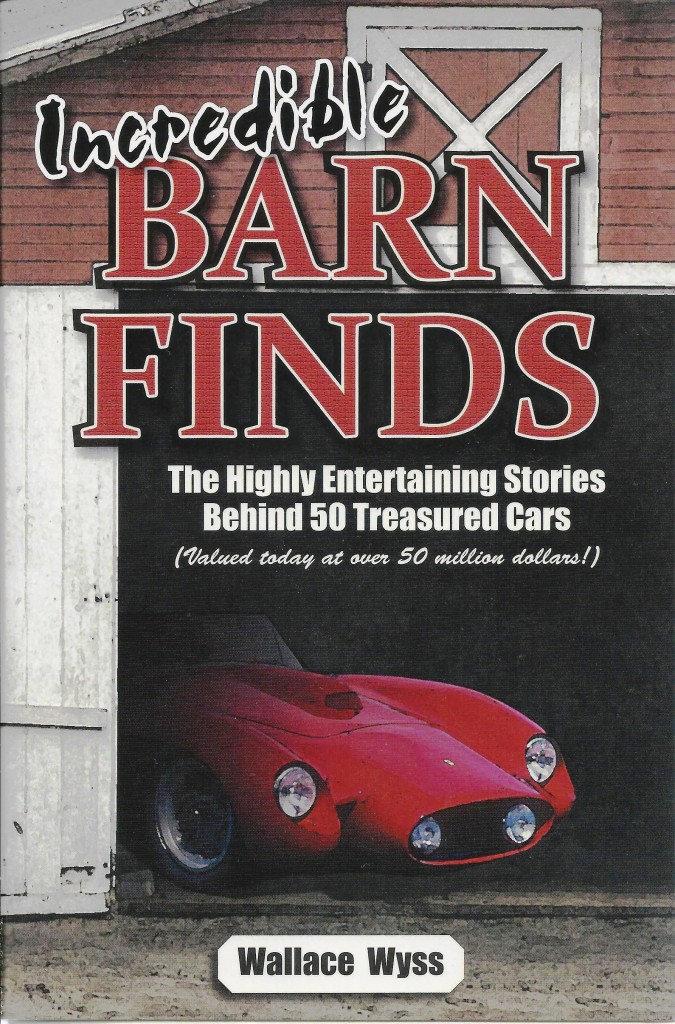 I've known Wallace Wyss for 30 years, and he was one of the first real magazine writers I ever got to know when we were both involved in in the whole DeTomaso and Pantera scene. Wally was always open and friendly to me, and gave me some good advice about the business, which helped me dive into it in the first place.
He has a nose for a good car story and chases them with relish. He's also had, and missed out on, some great cars so he walks the talk too. He's just published a gem of a book about barnfind stories and "The Highly Entertaining Stories Behind 50 Treasured Cars" to quote the subtitle. At $22.95 this book is a bargain; its soft cover, medium format is easy to read and digest, and the layout is simple; one photo per car and then text. Some of the cars and stories are simply amazing.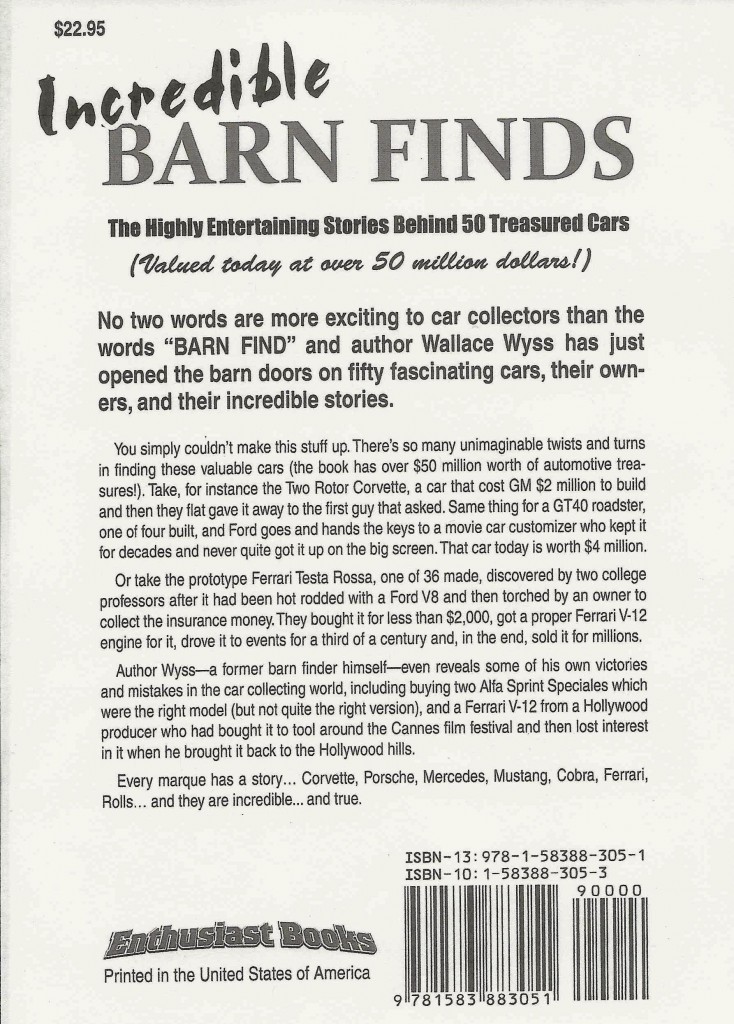 Author Wyss has gotten a lot of stick from various reviewers about some of the cars not actually being lost or hidden in barns. Poo on that who cares. I submit to you that by now, "Barnfind" has become a metaphor for a "lost and found" car story than neccessarily being about a barn. If I have any gripe at all about this book, it is that some of the cars were never lost at all; Wyss talks about his own cars, and factory prototype cars that were warehoused for years, but maybe or maybe not really lost. But I'm quibbling here; this is a great fun read about cars and stories you'll enjoy, and the book's price point is right and cheap enough that you can buy them as stocking stuffers. It's available publisher direct from Enthusiast Books, or on Amazon.com.
Nice job Wallace, and if you'd like to contribute to my own future barnfind book, see the post just below. Thanks,
MS