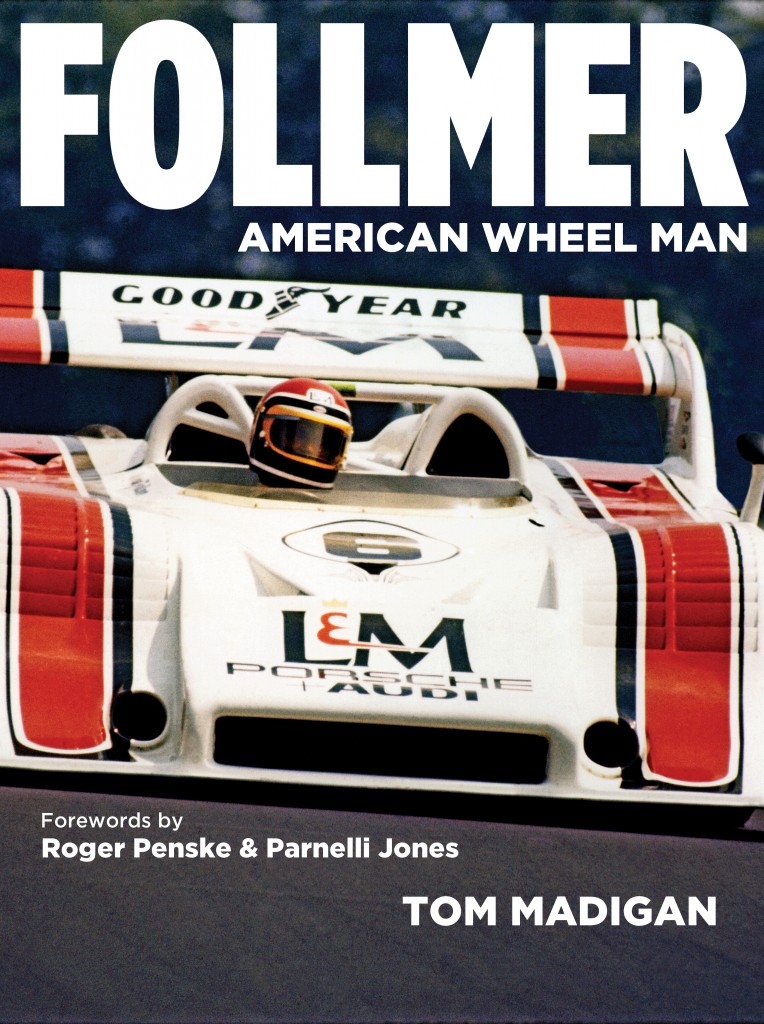 Here's the dealio on a killer great new racing career history book you won't want to miss. It's a large and semi expensive book but worth every penny in terms of the whole story about one of our greatest ever road racers, and beyond that, the rich history of a couple of wonderful decades in motorsport.
I love our great American racing drivers of the 1960, 70s, and 80s. In no particular order, they include, but are not limited to, guys like Mario Andretti, Dan Gurney, Carroll Shelby, Parnelli Jones, AJ Foyt, Scooter Patrick, Davey Jordan, Masten Gregory, Phil Hill, the Unsers (all of them), Jeff Gordon, Bob Bondurant, John Morton, the Earnhardts (all of them) and so many more. And absolutely among them, ranking in a very high place, is George Follmer. These are the guys I grew up watching and which have become my racing heroes.
Like Mario, George is as pure a racer as anyone I've ever known; a Can-Am champion, three time Trans-Am champ, a guy who raced at Indy and in Formula One…I was even there to watch him win a NASCAR race. He's super versitile, happy to race anything, anywhere, any time.
His proper career book has been overdue for decades, and it's finally here. Written by George and my good friend and serious racing journo Tom Madigan, this is a book you can plop down in your lap and read until you pass out for lack of sleep. It's a page turner, and the archival photos are museum quality. The book is large format with beautiful production values, thanks to the committment from the good folks at Ed Justice Publishing. You'll laugh, you'll cry, and some of the photos will make you gasp.
I've gotten to know George a bit over the years, and both like and respect him. I once ended up seated next to him on airplane coming home from Indy one time, and we talked the whole flight home; most enjoyable flight, in coach, I've ever experienced. On the track and in his life, George has won and lost, had good days and bad, been lucky and been injured, and seen most if not all of it.
And Madigan's chops as a serious pro racing journalist sparkle brightly here.
If you are a real racing fan, you must order this book.
Title: Follmer
Subtitle: American Wheel Man
Author: Tom Madigan
Forewords by Roger Penske and Parnelli Jones
Format: Hardcover 9" By 12", 336 Pages, 258 Black-And-White
and 24 Color Photos
Retail Price: $59.95
ISBN-13: 978-0-9828999-2-2
Follmer/American Wheel Man is available through specialty motoring booksellers, and directly from the publisher. Orders can be made by visiting the Web site at www.follmerbook.com.
Justice Publishing Group
2734 Huntington Drive, Duarte, CA 91010
Phone: (626) 359-9174 / Fax: (626) 355-7947
E-mail: courtneyj@justicebrothers.com
caitlinj@justicebrothers.com