I've always loved this bodystyle — so check out this one…MS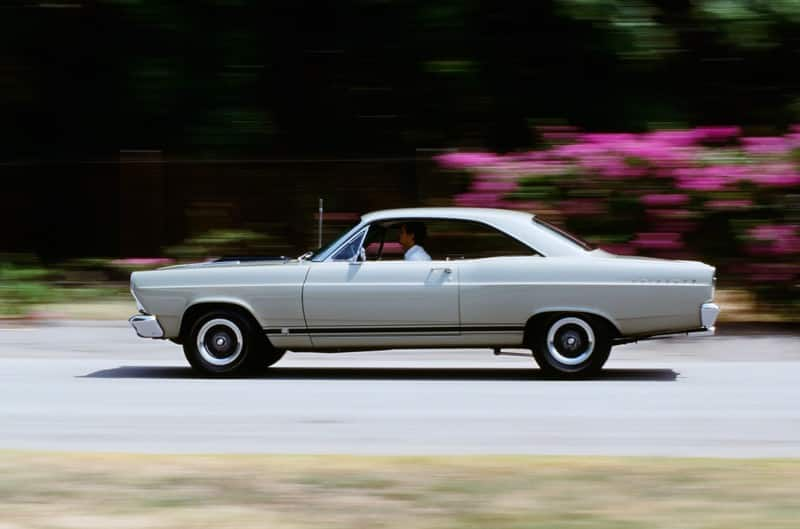 We've all said it: "I really should have kept that car." Whether it was our first one, our last one, or just a fast one, every enthusiast can name at least one prize from their past that they should have hung on to (this statement is usually uttered in concert with a list of the cars they should have bought, but that's a whole 'nuther story). Sometimes we knew we'd miss it the instant it was gone; in other cases this regret was only realized years later.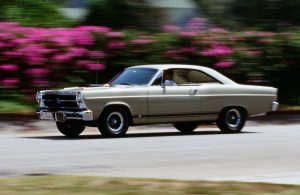 West Covina, California's Gary Kirkpatrick was smart, however. He bought his Sauterne Gold 1966 Fairlane GTA 2-door hardtop brand new, and more than 50 years later, his name is still on the title.
"It was my first new car," comments Kirkpatrick, "and it was just what I wanted, so I kept it."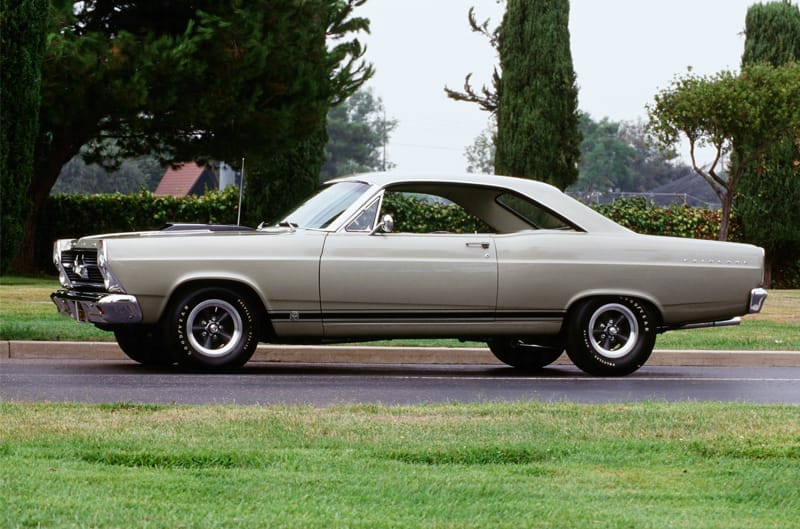 Gary is also no stranger to Fords; after a long career of employment at Keystone Ford in Norwalk, California. Keystone is only a drone ride away from Frank Dore & Sons, the Whittier dealership where Kirkpatrick bought this big-block bit of history those five decades ago.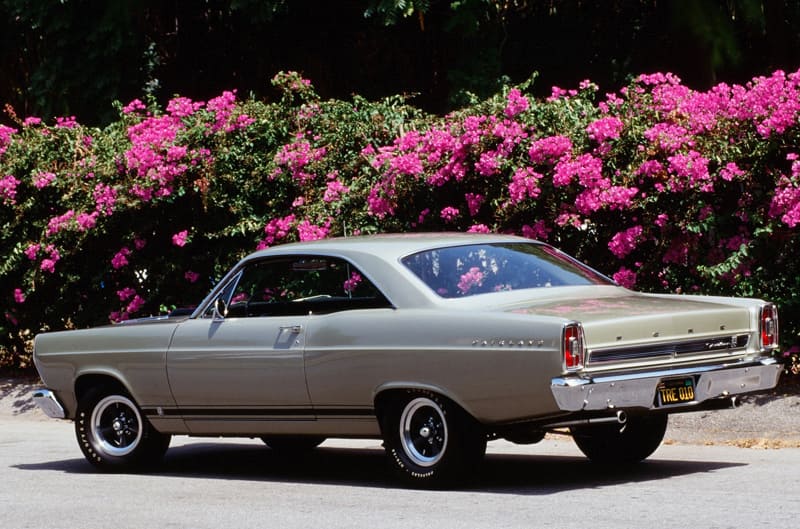 If you wanted mid-sized, big-block performance back in 1966, a Fairlane GT was a best bet, as the 390 V-8 did not find its way into the Mustang until the following year. The Fairlane was also the bread-and-butter in Ford's lineup, being available in 13 separate versions, including 2-door sedan (called the Club Coupe), 2-door hardtop, 4-door sedan, convertible, and a station wagon. It's also the one that followed the original muscle car recipe of big motor in a mid-sized car, ala the GTO, 442, GranSport, Road Runner and such.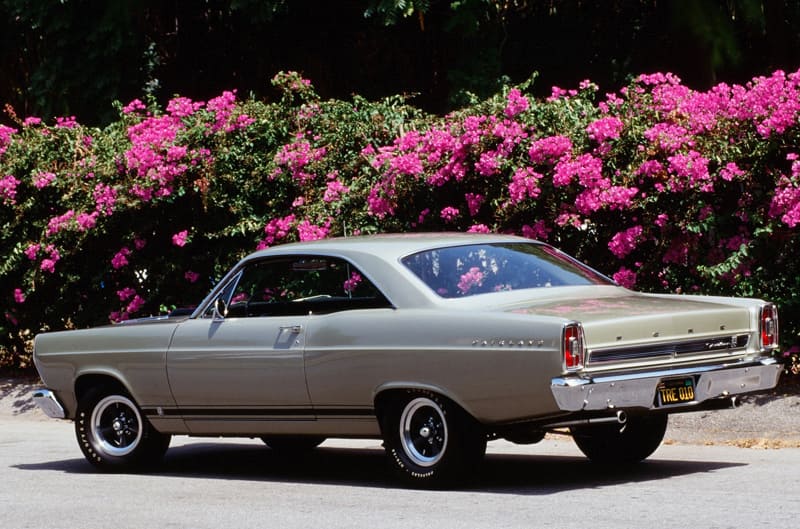 Gary's 2-door hardtop GTA sports the "Thunderbird Special" 335-horsepower 390 4V, backed by a C-6 3-speed automatic transmission. The four-barrel 390 runs 10.5:1 compression. Bucket seats, console and floor shift were all standard equipment; options on this one include the aforementioned automatic trans, courtesy light group, power steering, power drum brakes, tinted windshield, whitewall tires (long gone) and a "Closed Emission System," an early appearance of emission control devices. The CES added $5.19 to the sticker, the total of which was a rousing $3,407.56! (The AM radio was a dealer-installed factory extra.)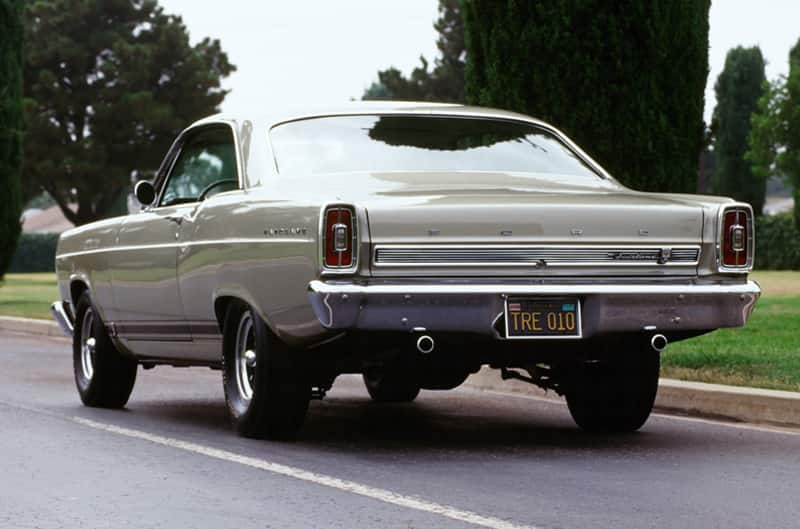 More impressive than any list of features or equipment is the car's unmolested state: the ding-free metallic paint, the chrome, and the showroom-fresh interior are unrestored, and all original. You can almost still whiff that "New Car Smell," and the original spare tire has never been on the ground. It's difficult to believe this is a more than five-decades-old car, as many daily abused 3-year-old machines don't look this crisp. Amazing.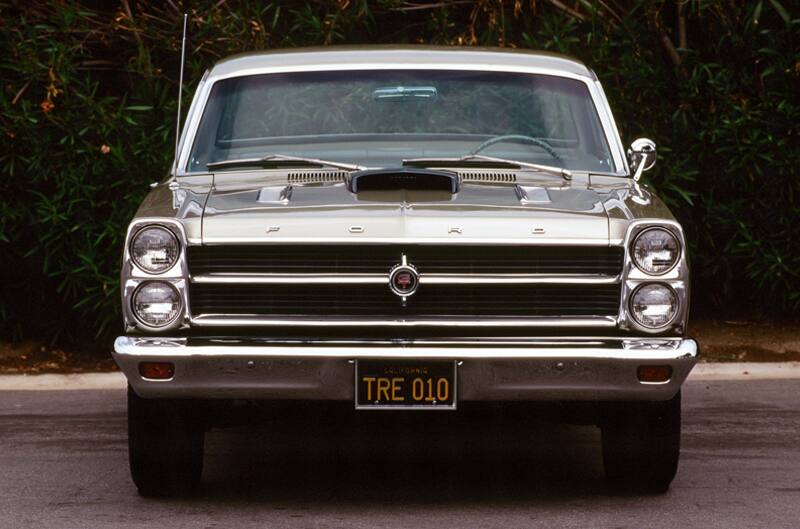 Gary's Fairlane does not live in a cocoon, however. There are some mild modifications: ET mags replaced the factory wheels, though period correct Goodyear Polyglas GTs remain (none of this P-Metric tire stuff; we're talking F70-14's and H70-14's, front and back). The later retrofitted  "turn signal" hood scoop looks as if it grew there. Vintage aftermarket gauges include a Dixco tach and an AutoMeter temp gauge.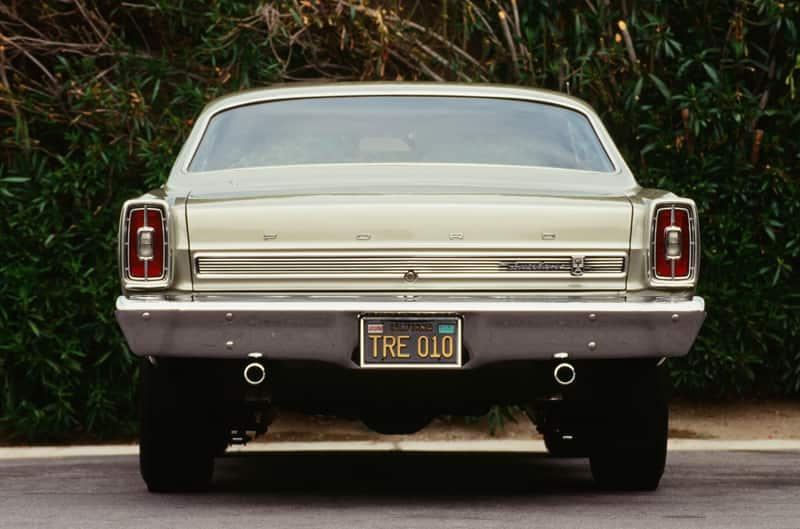 A bit more chrome has found its way under the hood, as have a set of alloy 428 CJ valve covers. The engine and transmission have never been opened up, though a newer 428 CJ-spec Holley 735 four-barrel and Edlebrock Performer manifold sit on top. A Ford dual-point distributor from a 427 provides spark, and gases exit through what is probably the newest hardware on the car: a full 2-1/2-inch exhaust system with two-chamber Flowmaster muffs and proper chrome pencil tips out the back.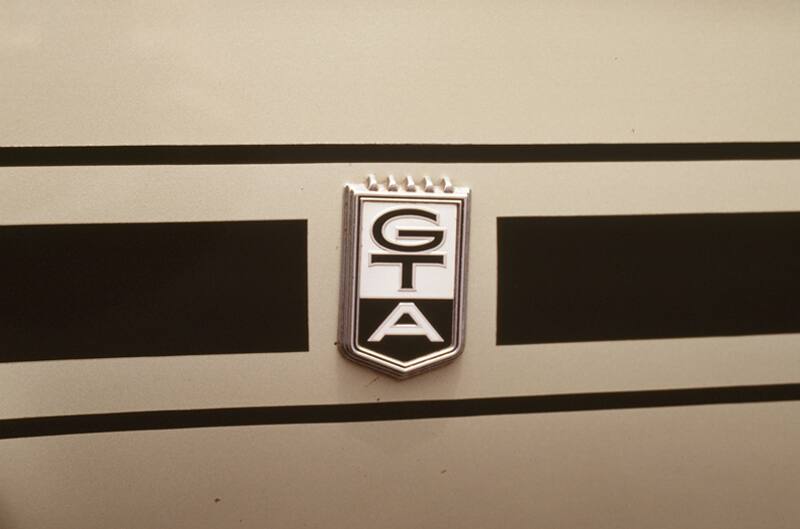 This proud owner is also not afraid of the quarter-mile. So far, Gary has "slipped and slid" to a 1320-best of 14.50 seconds @ 97.2 MPH. The torquey 390 fries his old Casler racing slicks, in spite of the TractionMaster bars out back. Kirkpatrick is contemplating installation of a Posi unit into the stock 9-inch rear end to complement the 3.89 rear gears (3.25:1 was standard). He suspects sub-14 second times are attainable; better tires and a Posi might get him there.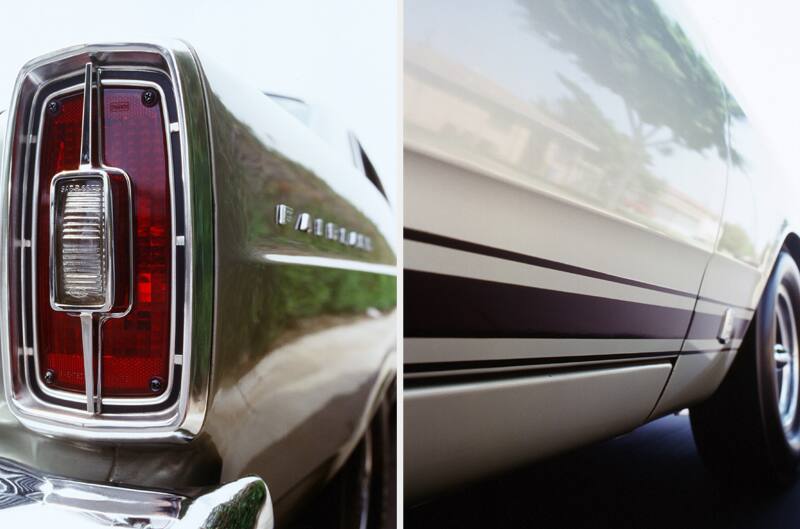 Why not a new '66 Mustang at the time?
"I like big-blocks," he responded. "The 289's run for sure, but I like cubes."
What's to argue?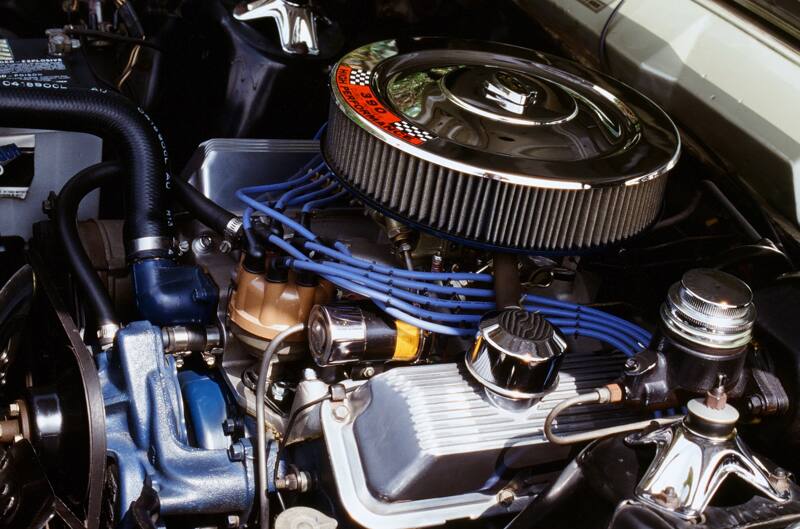 One of the biggest surprises found in this car is seen directly below the speedometer, where the odometer quietly advises that this particular Fairlane GTA has traveled but 25,689 miles, as of the day of our drive and when these photos were taken. Sharp eyes will also note the original black-and-gold California license plates that came with the car, but Gary Kirkpatrick really ought to spring for a personalized plates bearing the simple letters, "ANFS" — as in, "Absolutely Not For Sale."