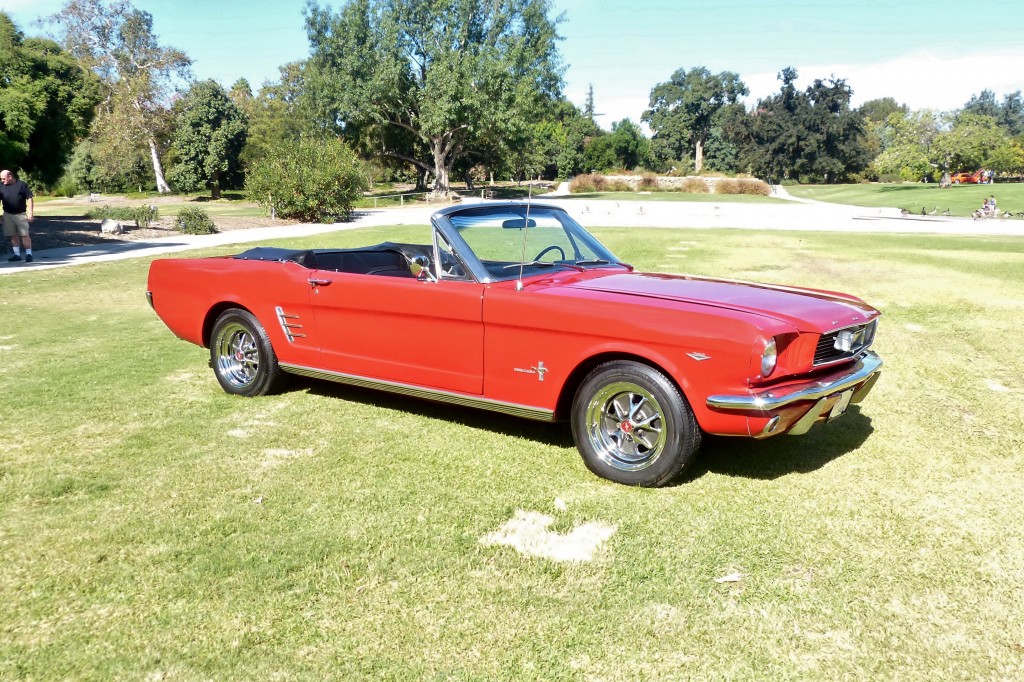 Guest Blog: Words and photos by Kirk Gerbracht
ARCADIA, CA – Ultimately, it is cars that make a great car show. But sometimes the venue just adds a little something extra. Such was the case with Mustangs in the Garden. Celebration of the Mustang's 50th birthday continued, and the "garden" was the famed Los Angeles County Arboretum and Botanic Gardens, 127 acres of beautiful gardens, lawns, ponds, and waterfalls. Strategically placed along the wandering walkways of the Arboretum were Mustangs from 1964 ½ to 2014; original unrestored, to custom, to race cars.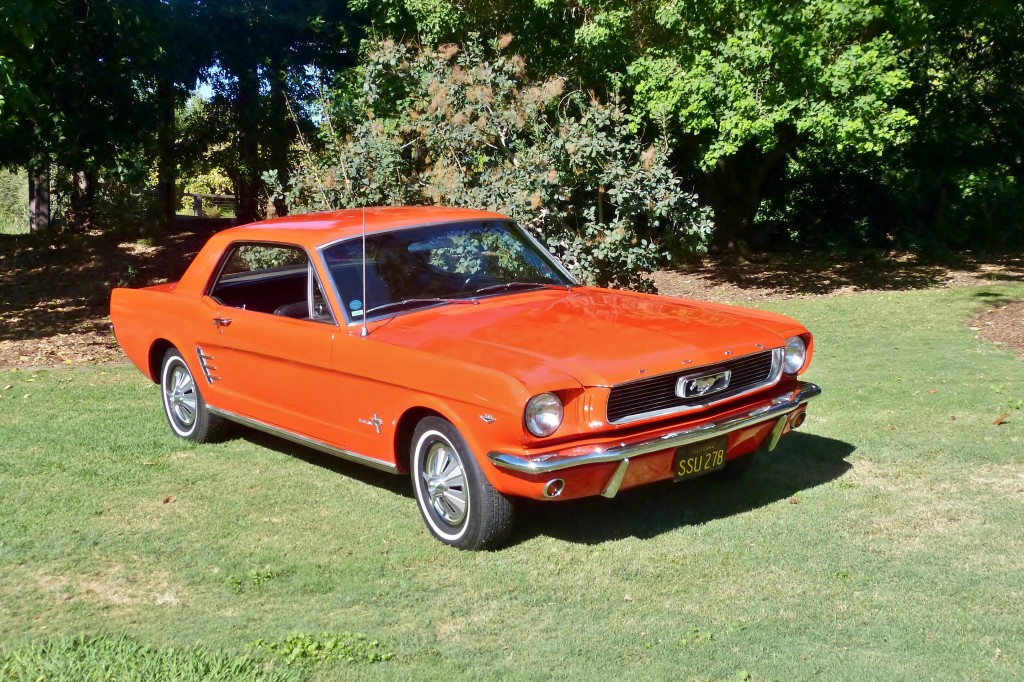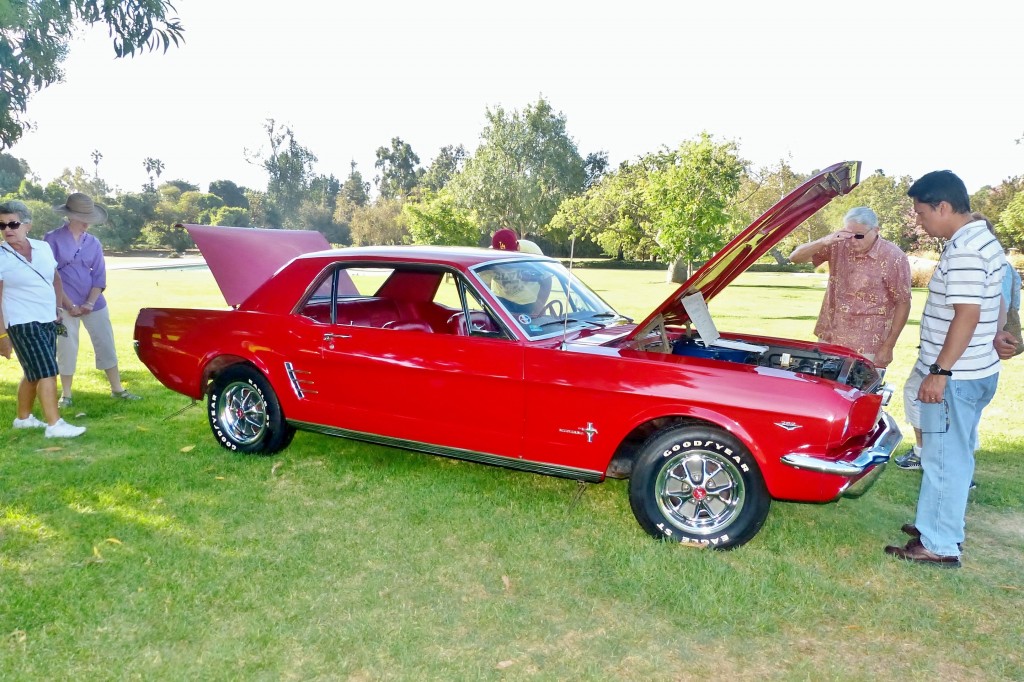 There were several examples of the early 1965 and 1966 Mustangs on display. Most of the cars were original or only mildly restored, and were clearly drivers. There was a nice base Mustang with a straight-six, 3-speed manual and 4-lug wheels. Of particular note was an early red over red car that was all original. The paint and interior, engine and trunk were near perfect. The owner was overheard saying, when asked when the interior had been done, "ask Ford, it was done the day the car was built."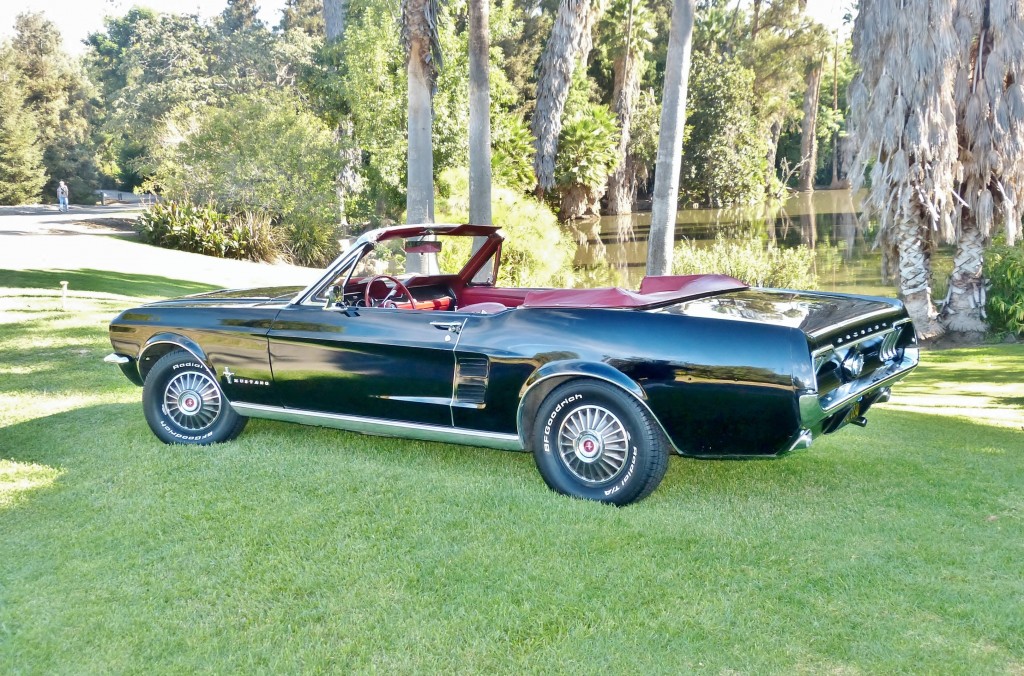 There was a nice example of the 1967 convertible and a 1968 fastback.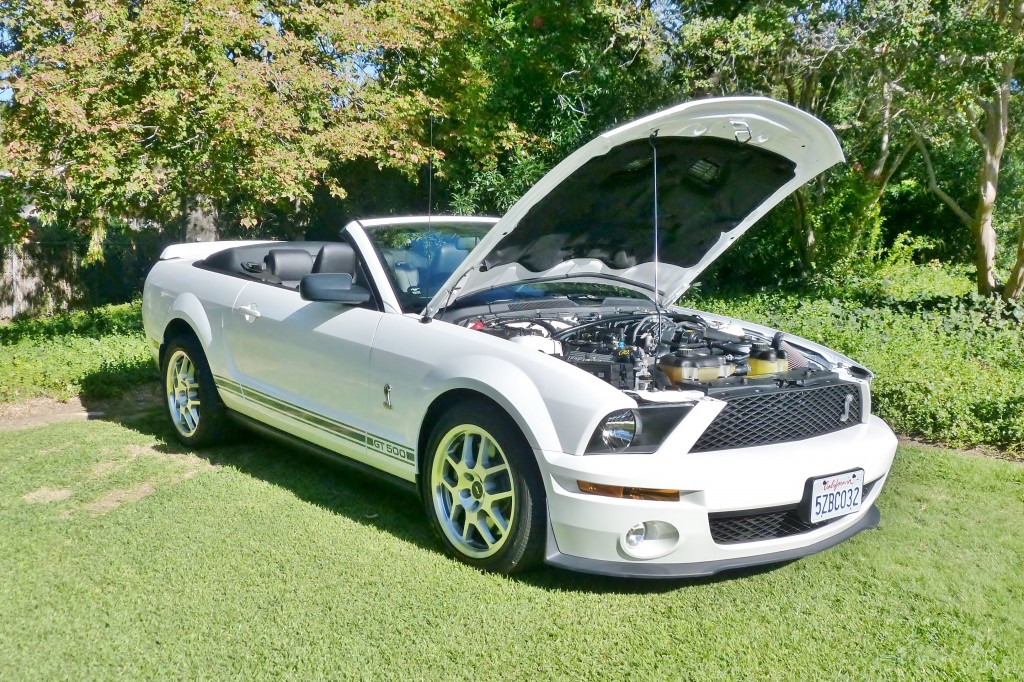 From that point on, chronologically speaking, the display got a little thin. No late 60s or early 70s Bosses, Machs or Cobra Jets to be found, and not a single '71-73, nor Mustang II. There was one handsome black over black 1969 with a touch of custom work (picture). Sadly, some of the most iconic Shelby GT350 and GT500s were missing from the display, but there was a beautiful 2007 GT 500 convertible and a custom Shelby as well . Not a single Fox era car to be found, nor any '99-'04s either. Just a one FOX4 car, that being the lone '96. Representing the most recent generation of the Mustang was a beautiful 2014 convertible.
On this beautiful day there were excellent examples of Mustang history to enjoy; just not enough of them, as the expansive grounds looked a little sparse. There are no doubt thousands of Mustangs living in Southern California. The cars on hand were worthwhile, but the venue and attendees deserved so much more, as the property would have held hundreds of cars had they been procured; there's great untapped potential here.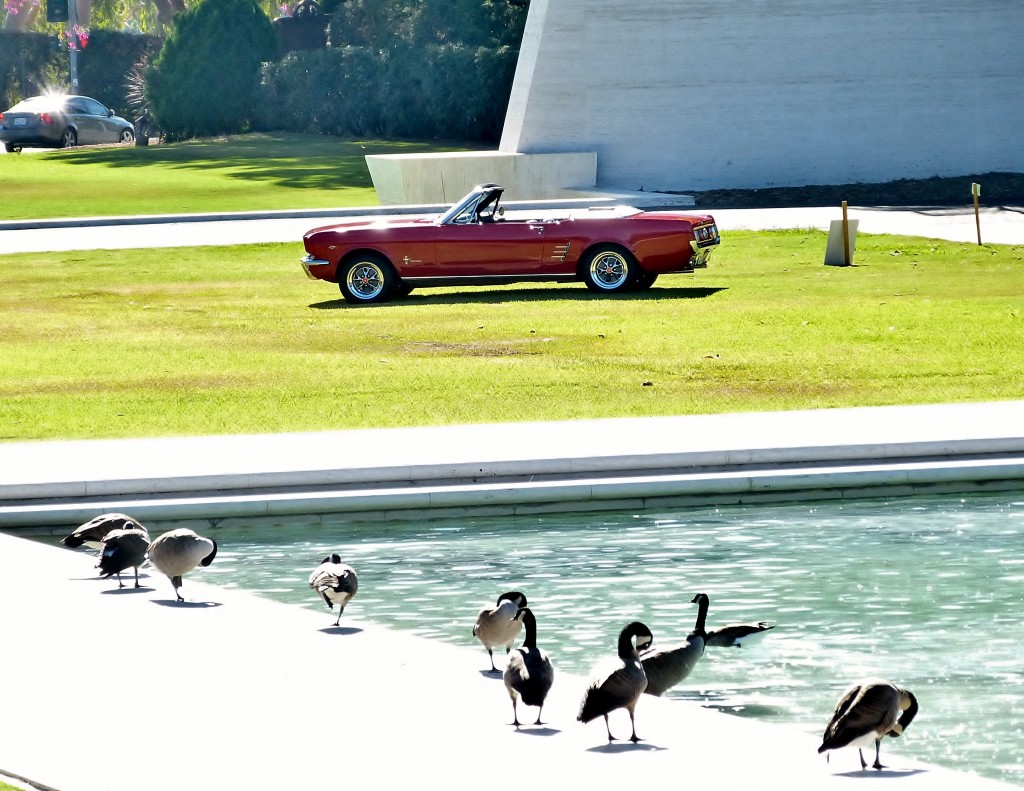 If you are in the Southern California area, please visit the Arboretum. In addition to the outstanding grounds, in the past two years the Arboretum has supported the car culture with "Spyders in the Garden" and "Cobras in the Garden." The web site is http://www.arboretum.org/