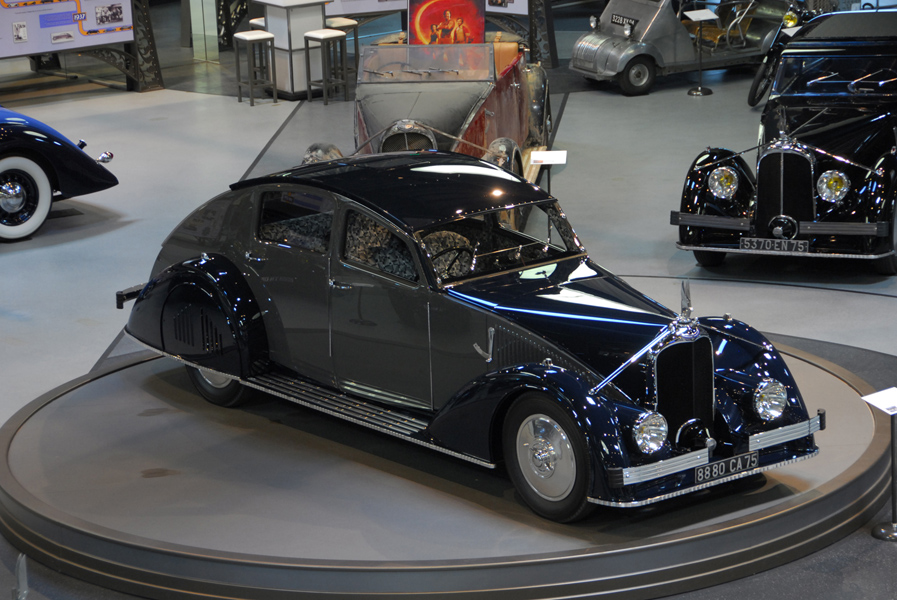 Oxnard, Calif. (April 4, 2013) – The Mullin Automotive Museum, an institution dedicated to the preservation and celebration of French art and automobiles from the Art Deco era, announced today that it has extended its "La Vision de Voisin" exhibit through June 25, 2013, due to its popularity and an overwhelming demand from museum guests.
numerous industrial designs while honoring the life and work of famed designer Gabriel Voisin (1880 – 1973), has attracted more than 6,500 attendees since its opening in November 2012, with demand growing by the month.
The exhibit which was assembled after nearly a decade-long effort by Mullin and his staff, is the world's largest collection of Voisin designs ever to be displayed. The remarkable collection features what can be referred to as the most stunning Voisins in existence, and includes such automobiles as the 1935 Voisin C25 Aerodyne, 1934 Voisin C27 Grand Sport Cabriolet and 1939 Voisin C30 S Coupe.
The exhibit also features a breadth of other examples of Gabriel Voisin's innovative work including rare footage of Voisin's early flight experiments and a replica 1907 Voisin biplane.
"The success the Voisin exhibit experienced over the past six months has been amazing," said Peter Mullin, founder and chairman of the Mullin Automotive Museum. "We are so excited to share Voisin's story with our visitors. It is with great personal pride that we continue to recognize and showcase such a design visionary and aviation pioneer. We are glad that the increasing public interest has enabled us to extend the exhibit's initial run."
For more information on the Mullin Automotive Museum as well as further updates on the exhibit, please log onto www.mullinautomotivemuseum.com. Reservations to see the "La Vision de Voisin" can be made online for April 13, 19, 27; May 11, 24; June 8 and 22.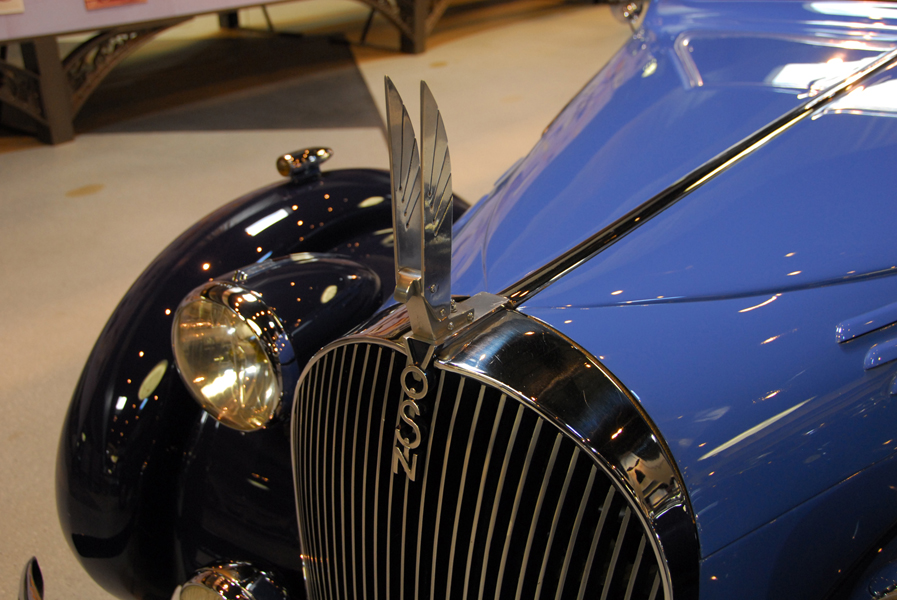 About the Mullin Automotive Museum
The Mullin Automotive Museum is a facility that pays homage to the art deco and machine age design eras (1918-1941) that produced exquisite art and magnificent automobiles. It officially opened its doors for the first time in the beach community of Oxnard, Calif., in spring 2010. For more information, please log onto www.mullinautomotivemuseum.com.