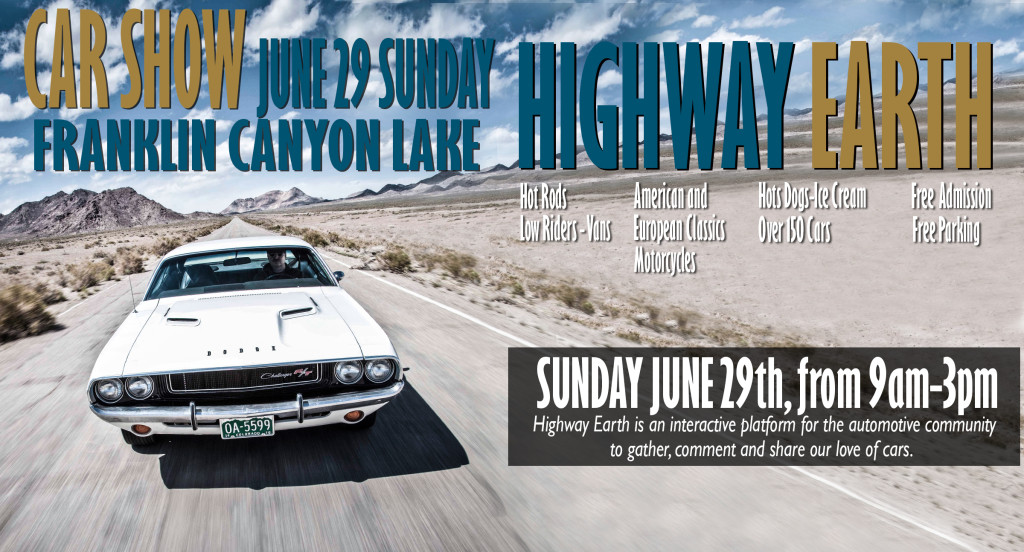 I want to clue you in on a what I'm positive will be a great new car show that you'll want to attend either as an entrant or spectator. It's called Highway Earth, and it's a show by and for real enthusiasts of any sort or stripe. You'll see some fabulous high dollar cars there, but that's absolutely not a requirement. You'll also see rat rods, low riders, customs, bikes, sports and muscle, old trucks, you name it.
Bring your family and spend the day, because the location is fabulous, that being historic Franklin Canyon Lake Park in Beverly Hills; the filming site for many great movies and TV shows over the years. There's no ticket cost, and no judging, trophies or other BS either. Catering provided by an accessable combination of food trucks, ice cream carts, and other non snooty, not pricey food vendors.
The field is filling fast, there's only room on the show field area for about 120 show cars (plus parking), but entries are still needed and welcome, and the entry cost is piddly.  I'll be there with a car and hope you will be too, should be a great day.  Sign up and get the rest of the details at www.highwayearth.com.