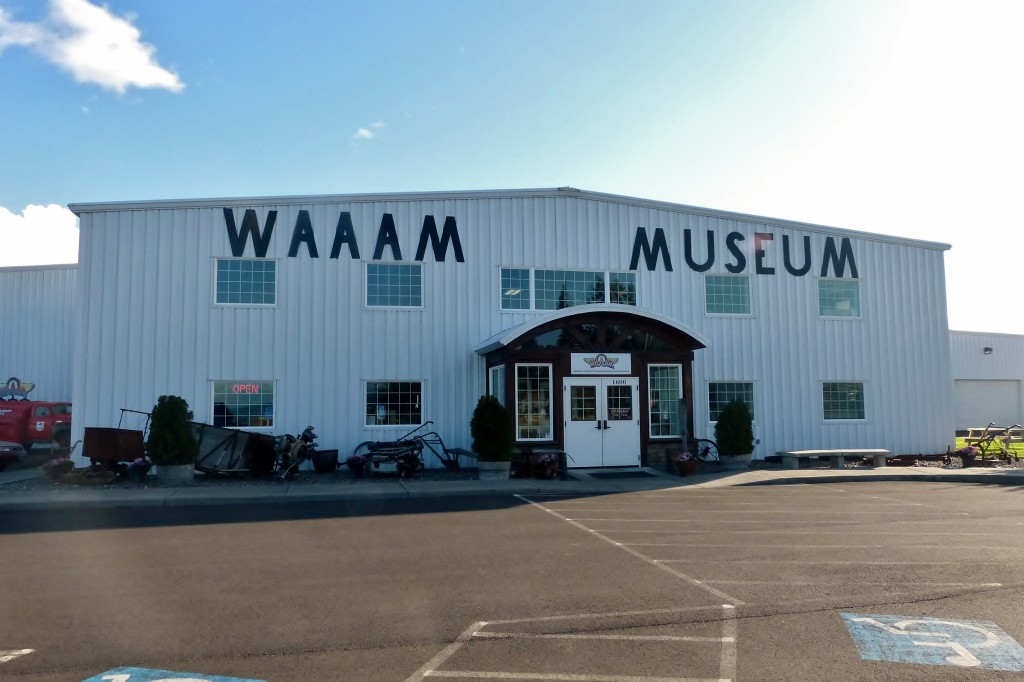 Words and photos by Kirk Gerbracht
So, my wife and I decide to take a trip around Oregon.  After a quick morning flight from Los Angeles to Portland, we spend the next day sightseeing in Portland.  Then it's off to Tillamook – cheese, cows . . . and the Tillamook Air Museum.  This museum is in a 6 acre WW II blimp hanger.  So I am thinking this is going to be good.  Let's just say that 60% of the space was RV and camper storage – disappointed is an understatement.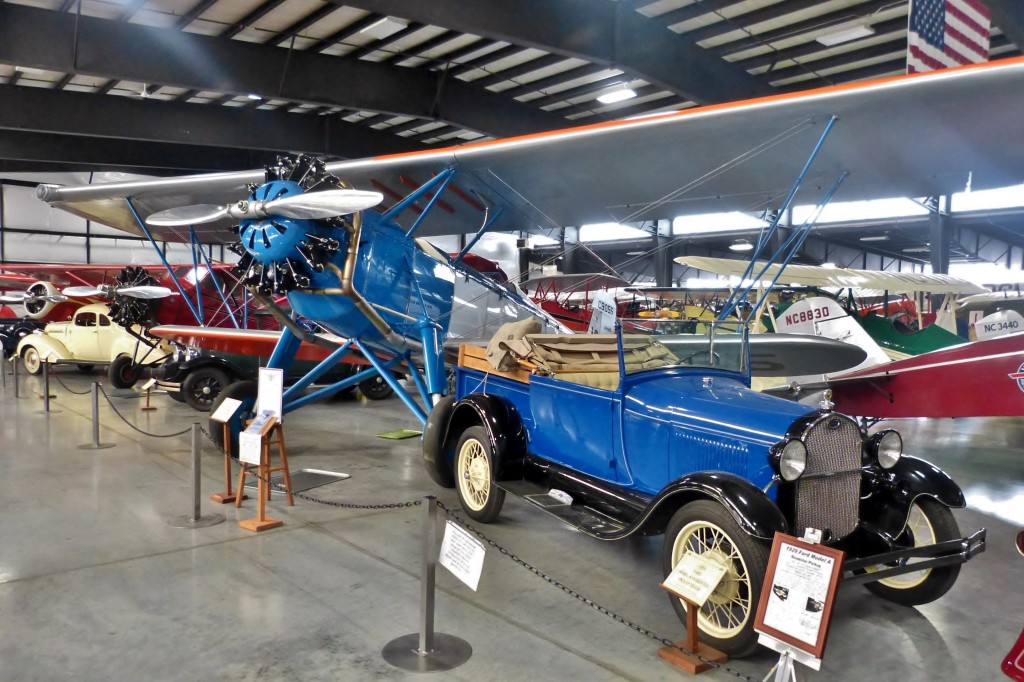 Fast forward five days, we are in Hood River, Oregon, and I see a sign for an antique airplane and auto museum.  I test the brakes on my rental, make a hard right, and ½ mile later I am at WAAAM; the Western Antique Aeroplane & Automobile Museum.  After the disappointment of the museum (and RV storage lot) in Tillamook, I was a little skeptical.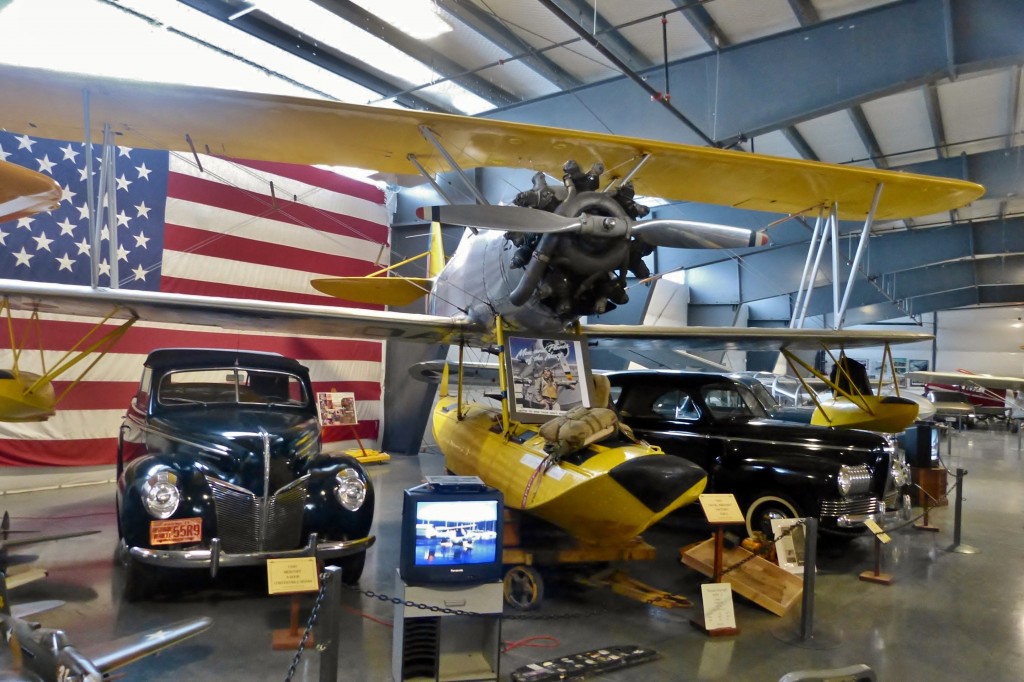 No disappointment here — this is a MUST see if you are near Portland, Oregon.  Over 2.5 acres of hanger, 120 planes, 130 cars, 40 motorcycles, and numerous other displays.  The planes date back to 1912 and the cars back to 1899.  Many of the displays are inclusive of an historic airplane, with a period car next to it on one side, and on the other side, a period motorcycle.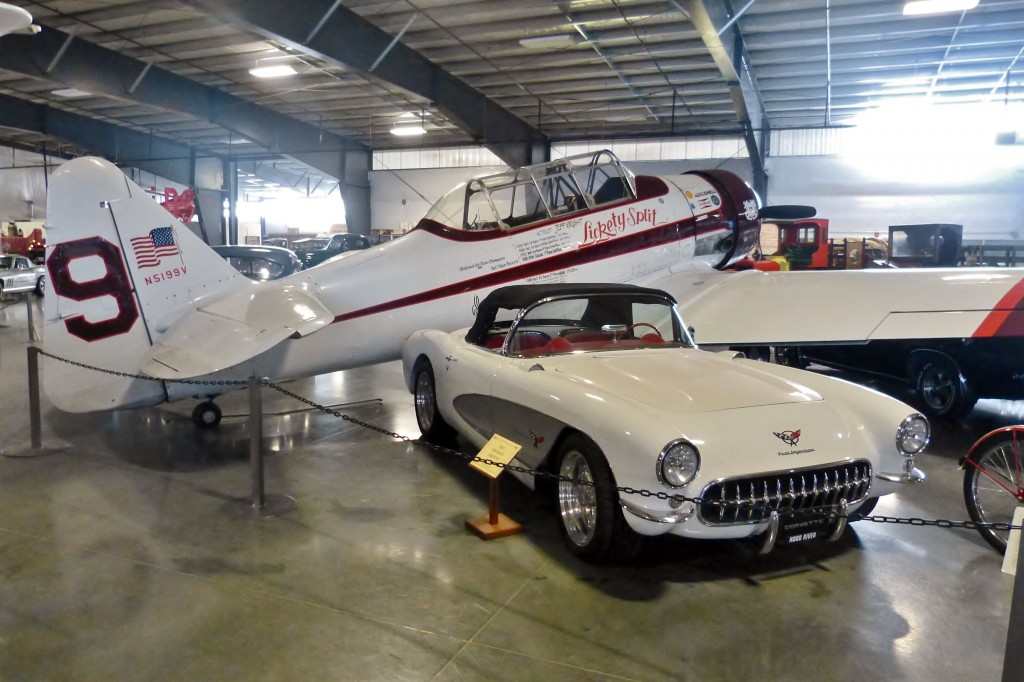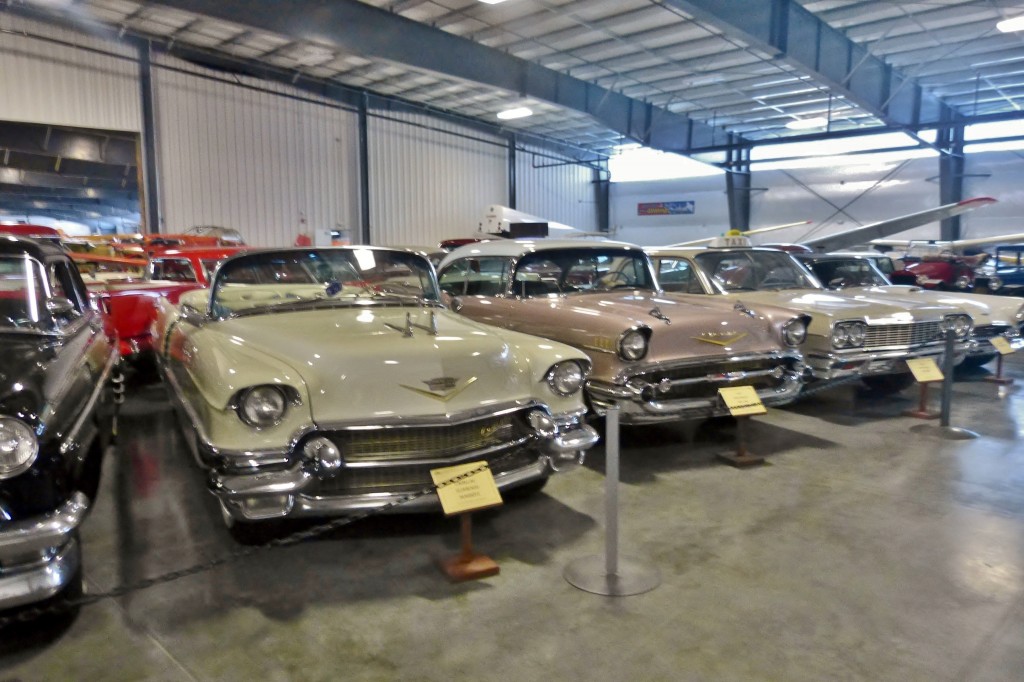 The cars included a well-rounded collection of brass era, pre-war antiques and post war classics.  Some highlights are a 1909 Franklin, a 1914 Detroit Electric, a 1916 Dodge Brothers roadster, a 1923 Locomobile, a Stanley Steamer, and a 1930 DeSoto Model CF.  There are antique C-cab trucks and Fords, as well as classic Pontiacs,Oldsmobiles, and Chevrolets.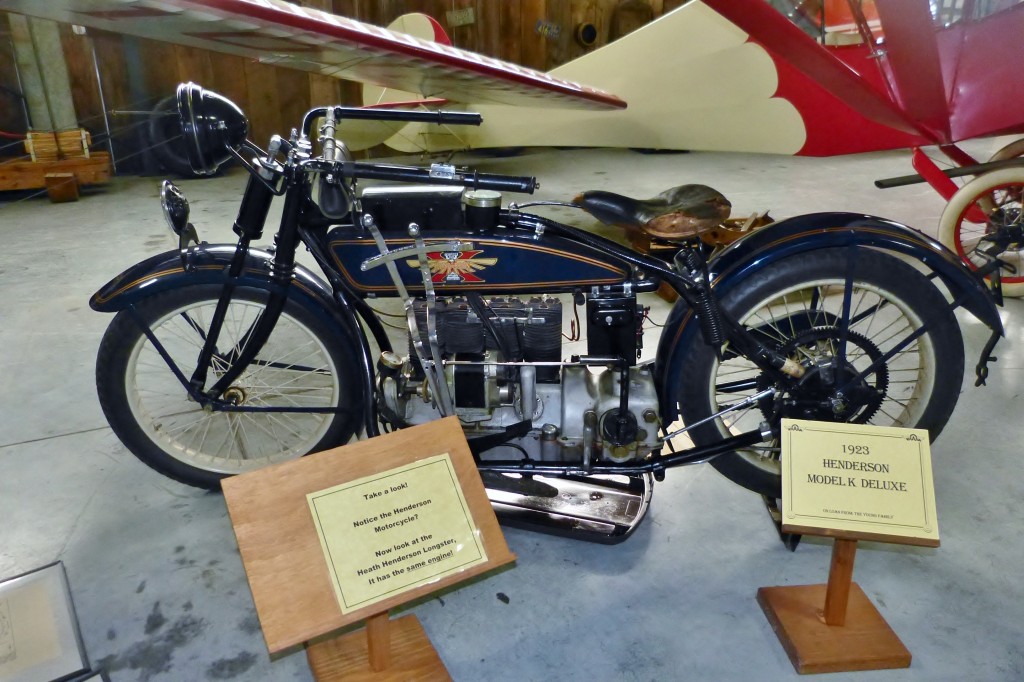 There are antique Harley Davidsons, Indians, and Cushman motorcycles.  If you are into planes there are collections of Piper Cub and WACO planes, Aeroncas, and Stearmans. Other exhibits include military equipment and jeeps, period clothing, and radio controlled model planes and cars.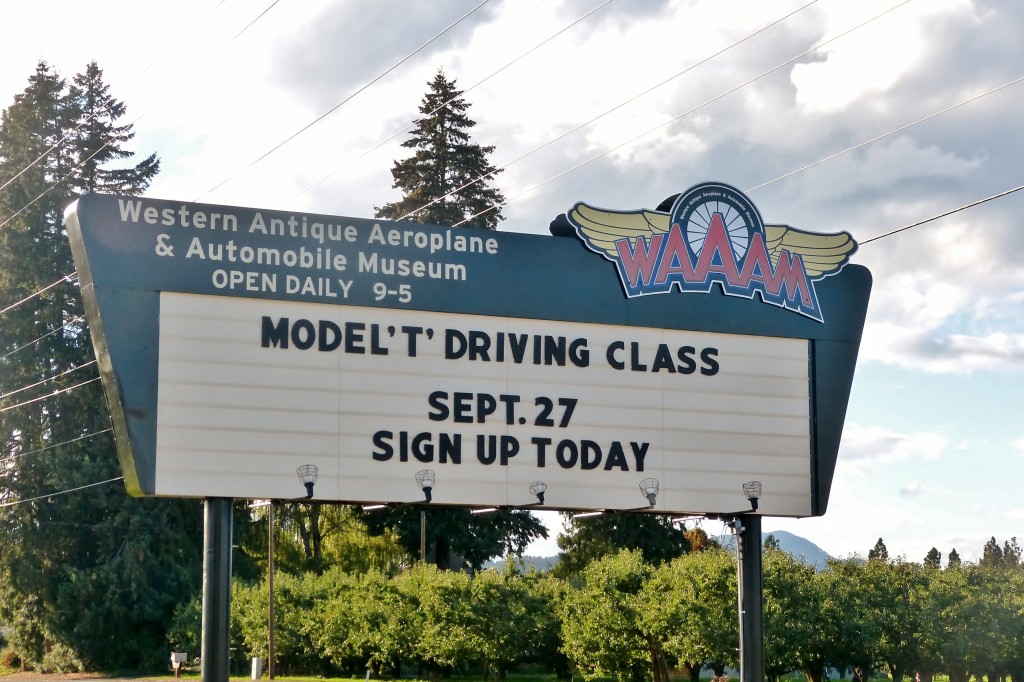 This museum is involved in the community as well.  The second Saturday of each month is a "play day."  Lunch is served, selected cars drive around the grounds, and a classic plane takes flight.  When we were there we saw a wonderful movie on the Wright Brothers, and  a video on how to drive a Model T, and a Model T to drive.  What else really impresses is that most everything in this museum is in working condition.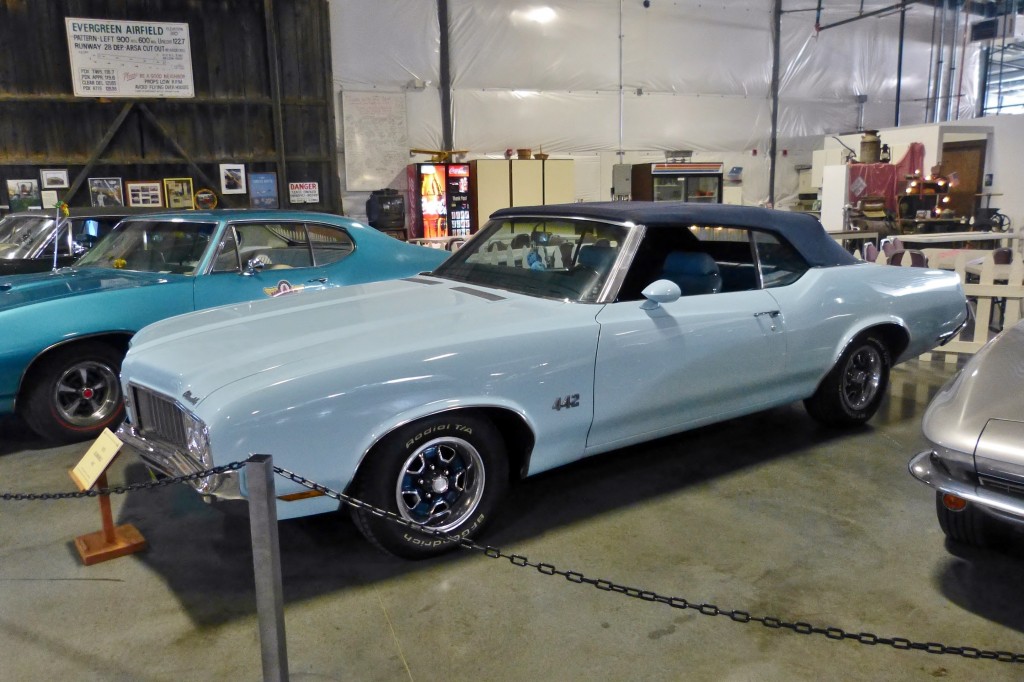 Founded by Terry Brandt who had built a collection of planes over 50 years, he decided to share his collection.  Someone suggested adding period cars, and the Museum opened in 2007 with 42 planes and half as many cars and a few jeeps.  The museum is a non-profit and there is a small charge to see the collection.  I guarantee you will not be disappointed at WAAAM, 1600 Air Museum Road, Hood River, Oregon 97031.
Get the rest at www.waaammuseum.org
Please don't leave, lots more photos just below…