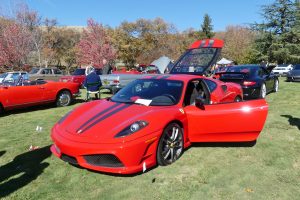 Words and photos by Kirk Gerbracht; please doubleclick on any image to see it full screen and in high res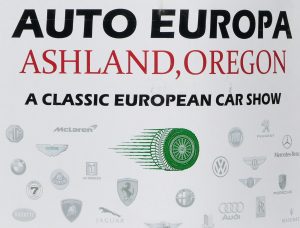 Plenty of food and wine, relaxing music, and a gentle breeze on a crystal-clear day all recently came together on the grounds of the Grizzly Peak Winery in Ashland, Oregon for the annual Auto Europa, A Classic European Car Show.   Southern Oregon has a growing car culture, and there are dozens of up and coming wineries to visit as well.  So the sprawling lawn of Grizzly Peak's beautiful 40-acre property with views of Grizzly Peak and Mount Ashland was perfect for the approximately 50 fabulous cars on display.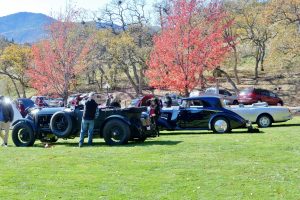 Cars spanned the generations representing almost a century, from 1929 to 2019.   From Great Britain to Germany to Italy, and from race cars to family sedans, they were all there.  Names we all recognize and love as representatives of the finest Europe has to offer the automobile world – Bentley, Ferrari, Alfa Romeo, Fiat, Morgan, Porsche, and more.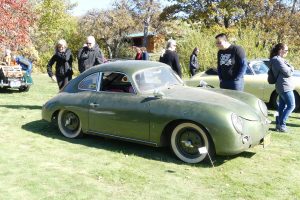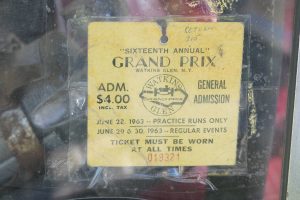 Of particular interest and one of several highlights of the show, was a rare 1958 Porsche 356 with race history and a patina the current owner has no intention of "washing off."  Bought new by a woman in the Chicago area to go racing with her husband (who had a Speedster), it was raced until 1974 and then retired.  By 1964 she had already won 22 SCCA races, and more in the years that followed.  This reputedly is only the second time in over four decades this car had been driven in public.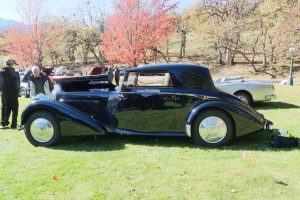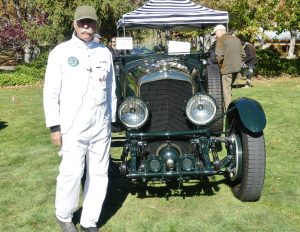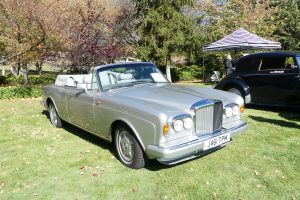 An interesting mini collection of note was a trio of Bentleys.  As 2019 is the 100th year of the Bentley marque, a local collector chose to display a 1929 Le Mans Racer (featured by the local CBS TV affiliate this day), a 1937 Darby (James Bond drove one in Never Say Never Again), and a rare (claimed by the owner to be 1 of 20 left hand drive examples  produced that year) 1992 Continental.  These cars were spectacular and spoke well of one of Britain's most accomplished sporting and luxury marques.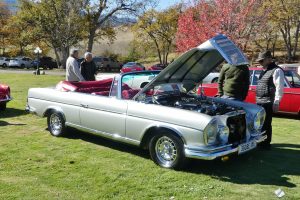 As always, there were cars with almost no miles, or lots of racing miles, but a 1965 Morgan driven almost daily with 300,000 miles – certainly deserving it's own kind of recognition.