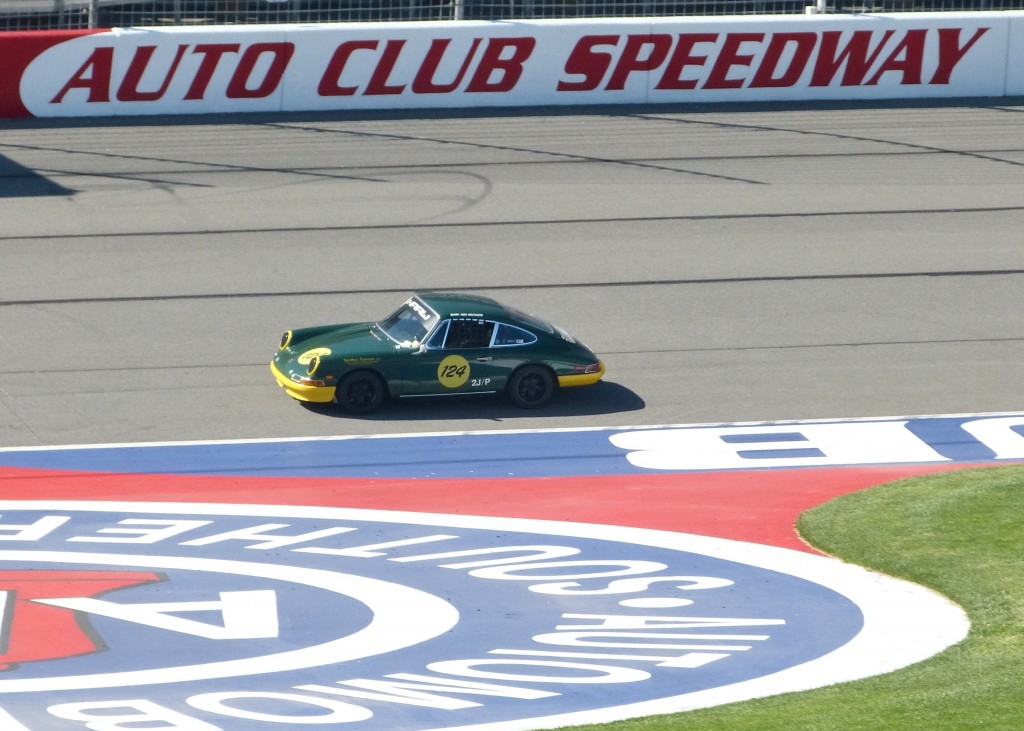 Greetings readers,
I recently attended a couple great Porsche events, the first on the day that we learned that Ferdinand Alexander "Butzi" Porsche passed away, he who designed the Porsche 911/912 then went on to launch Porsche Design.
These two events were the PCA Porsche Festival at Auto Club Speedway in Fontana, CA, which was born and I still think of as California Speedway.  The other was a fine gathering of all manner of Porsche cars on the garden green of the Art Center College of Design in Pasadena.
I'm guessing who finshed where in what race at Fontucky, or who place where in the judging at Art Center might be of less importance to you than just seeing the cars.  So, keep scrolling down, and please don't leave too soon, and enjoy these wonderful pix by my pal Kirk Gerbracht.