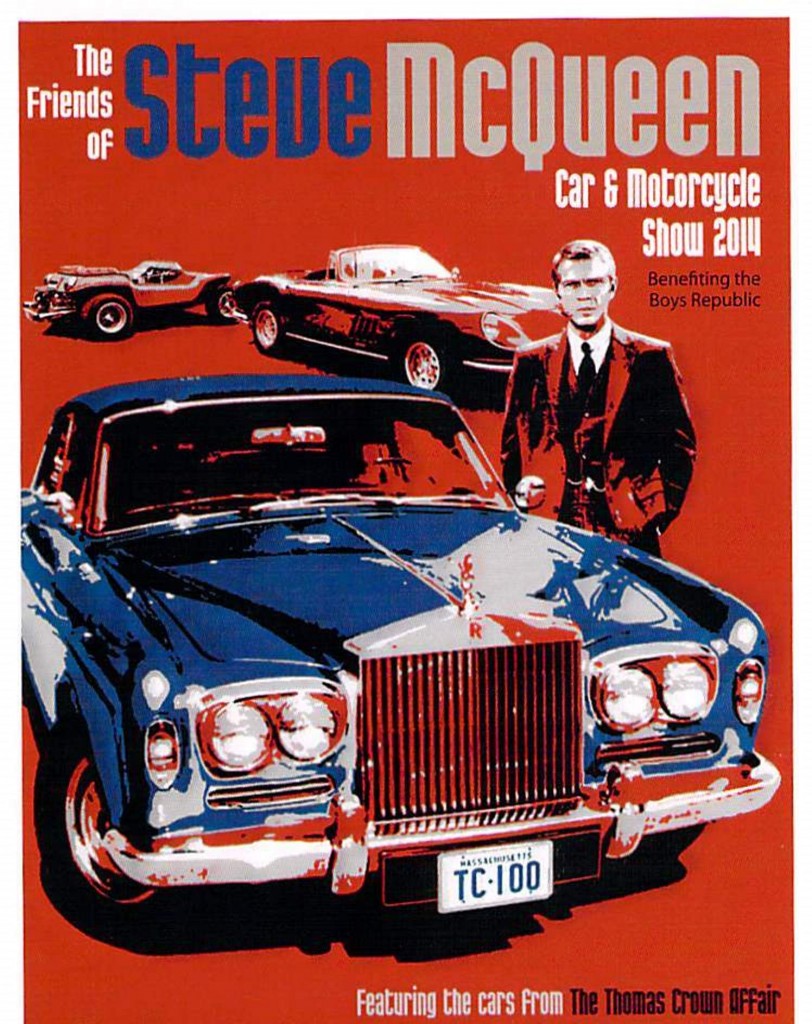 By now you must know that I have a very deep relationship with and affection for this fabulous show, which honors the memory and bitchiness of Steve McQueen, and benefits the Boys Republic, where he wound up as a wayward teen, cleaned himself up and decided to make a life for himself.  Held every June at the Boys Republic campus in Chino, each year's show is themed after one of McQueen's great films, usually those involving car and motorcycle action of some sort.  This year was no different, themed for the original Thomas Crown Affair, which featured several cool cars and some worthy driving action.  The show's other main reason for being is to raise all important funds for the school, which always has construction and remodeling projects underway.
While this is generally a run what you brung kind of show, there are often many very special, rare, and purely show quality cars on hand, plus a lot of great bikes, and a special display of "hit and miss" industrial pump engines put on by the club that specializes in restoring and maintaining these interesting bit of America's industrial and agricultural history.
The highlight for me was seeing the actual Ferrari 275 GTB/4 NART Spider driven by Faye Dunaway's character in The Thomas Crown Affair, plus the fabulous deep blue Rolls-Royce Silver Shadow Coupe piloted by McQueen's Crown in that film.  Add to that a Bruce Meyers-built replica of the modified Manx Dune buggy from the action driving scene on the beach.  The original buggy, to the best of my knowledge, lives in Hawaii with a very private, very anonymous owner.  I'd have room for that in my garage in a minute.
The whole show has a relaxed, family friendly, somewhat carnival vibe to it, which I like a lot.  It was again my honor to host the Friday night, pre-show dinner / fund-raiser, which is fun because it takes place on the show field, and the boys who live and work at the school cook and serve the dinner.  You can learn more about the school and Steve McQueen's connections to it at www.boysrepublic.org.