By now you know that I'm a huge supporter of this wonderful charity event, and I'm happy to tell you that the dates are now set, and that vehicle entry registration is now open (and please don't wait until the last minute, as the field does fill up).  You can learn all about it here:  https://stevemcqueencarshow.com/car-show-registration/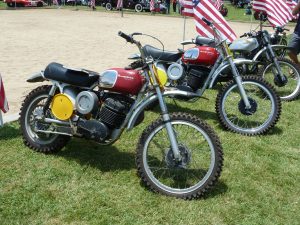 This is a great run what you brung show with something on hand for everyone and every taste.  Nearly any car, bike or truck that's somehow interesting, special, collectable or otherwise cool has a place in this event.
Each entry includes a new T-shirt designed just for this year.  The dedicate movie this year will be The Great Escape, and there will be a special charity showing of Escape at the world famous Grauman's Chinese Theater in Hollywood should you wish to participate.
This is a marvelously fun, no BS, low impact event, for great causes, and I encourage you to participate either as an attendee, vehicle entrant, sponsor, donator, or however you like.  Please join, you'll enjoy the experience I promise.