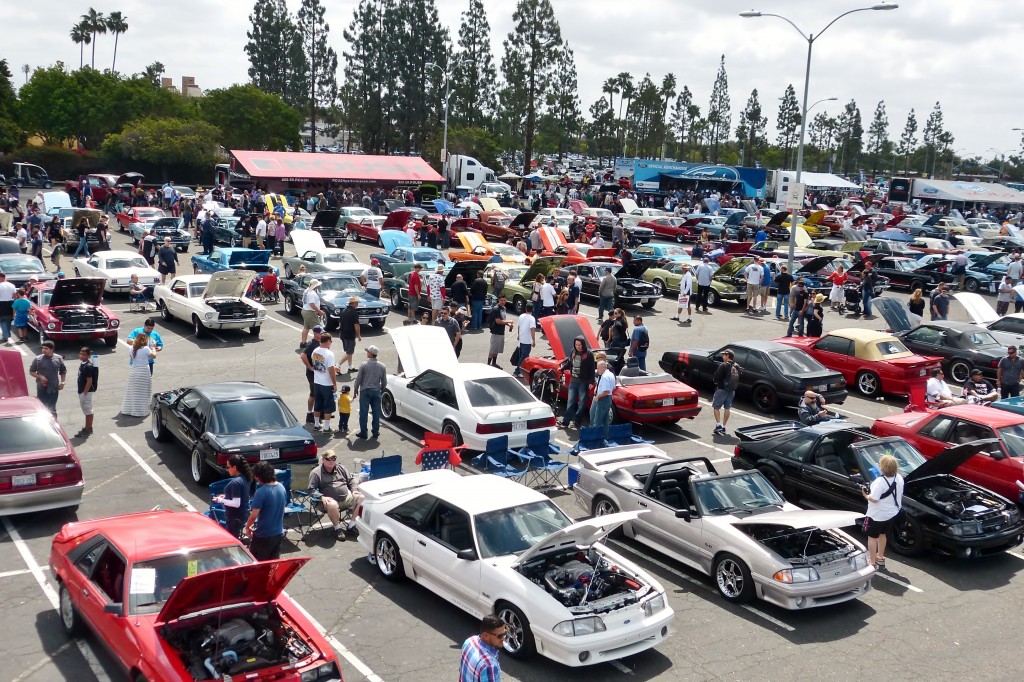 Photos by Kirk Gerbracht
Yes it has, and we've no reason to suspect this event will ever cease to be the world's greatest one day gathering of Ford, Lincoln, Mercury and Ford-powered cars, trucks and racing machines. Ford Motor Company and the Ford Car Club Council did it again on Sunday, April 27, 2014, putting together another fab Fab Fords show filling the massive parking lots of Knott's Berry Farm in Buena Park, California. And the photos only do the event partial justice because no matter where you stand, you're overwhelmed by Ford Blue Ovalness.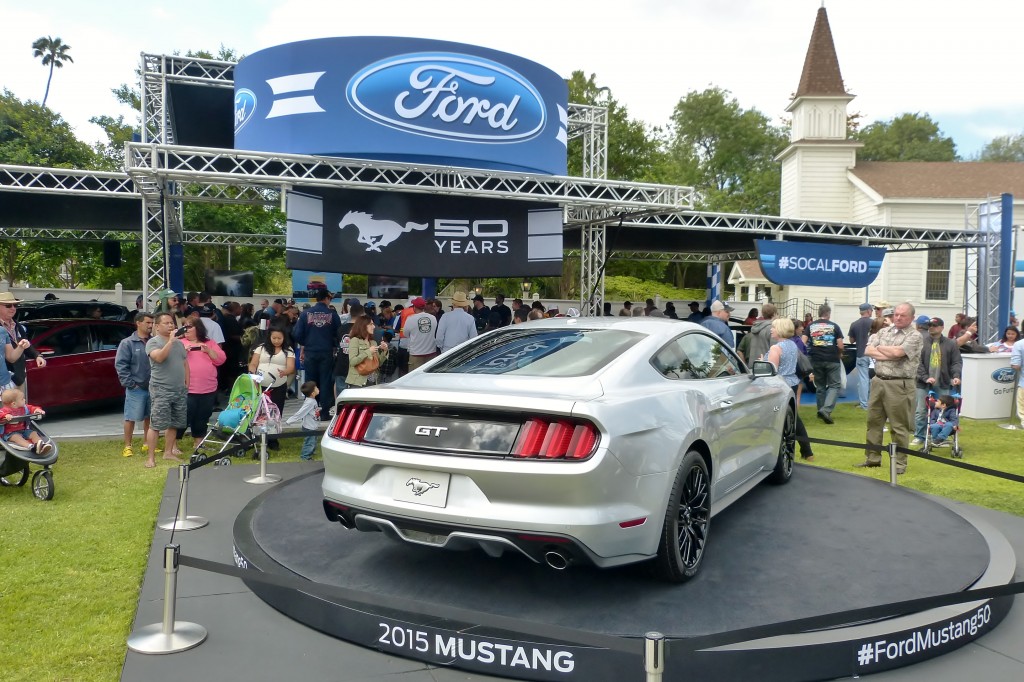 Naturally the event further celebrated the Mustang's 50th Anniversary, and continued the rollout of the new 2015 Mustang. But one of the gathering's greatest appeals are all the other great Ford or Ford related cars that you see here that you may otherwise not see so often: Sunbeam Tigers, Mercury Cougar Eliminators, (5.0-liter Mustang powered) Ford LTD LXs, tricked out Econoline vans, every iteration of Shelby Mustang and Cobra you can imagine, Pintos, Mavericks, Edsels, every year and and configuration of Model T and Model A you could imagine, and yes…Mustang IIs.
Autograph hounds had plenty of heroes to visit with too.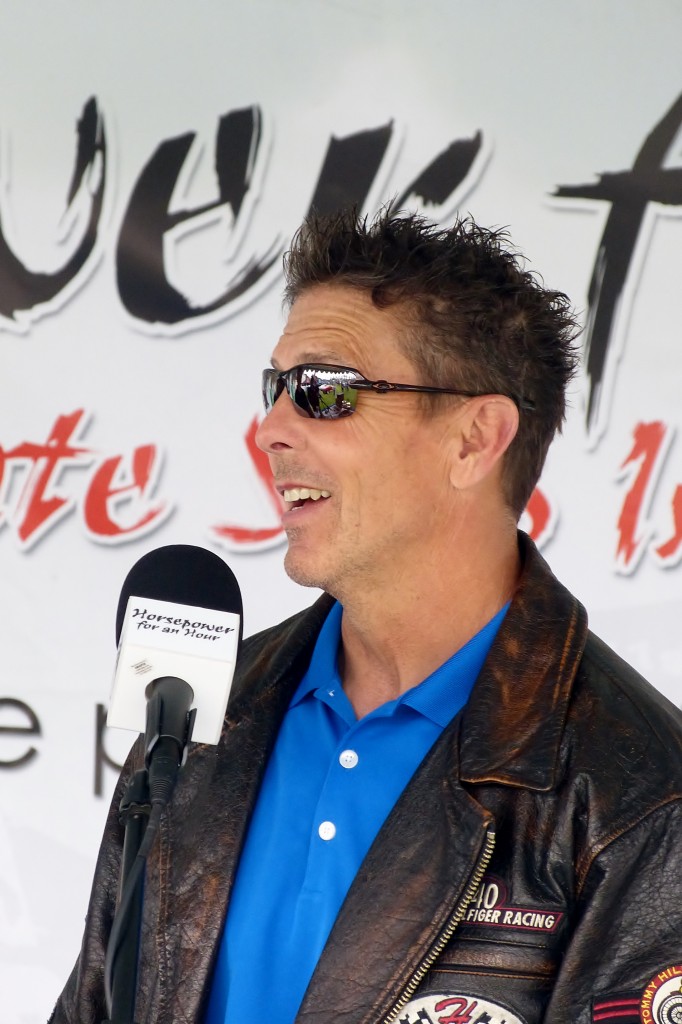 On hand, signing their hearts out, posing for selfies and accessible to all were many Ford Racing greats, including Steve Saleen, George Follmer, Parnelli Jones and, pictured above, one of the world's most successful road-racing champs, Scott Pruett.
Plus everyone's favorite motorsports ambassadress Miss Hurst Golden Shifter Linda Vaughn, and her gal pal Cleo (Mrs. Carroll) Shelby. Accessibility really describes Fab Fords too, because the event is easy to get to, there's tons of parking, and no admission charge. And as always, many of the Ford car clubs had information booths, and so many other vendors had booths and trailers full of T-shirts, die-cast models, performance and restoration parts, literature, and countless other goodies to spend your money on.
How many cars made up the Fab Fords field?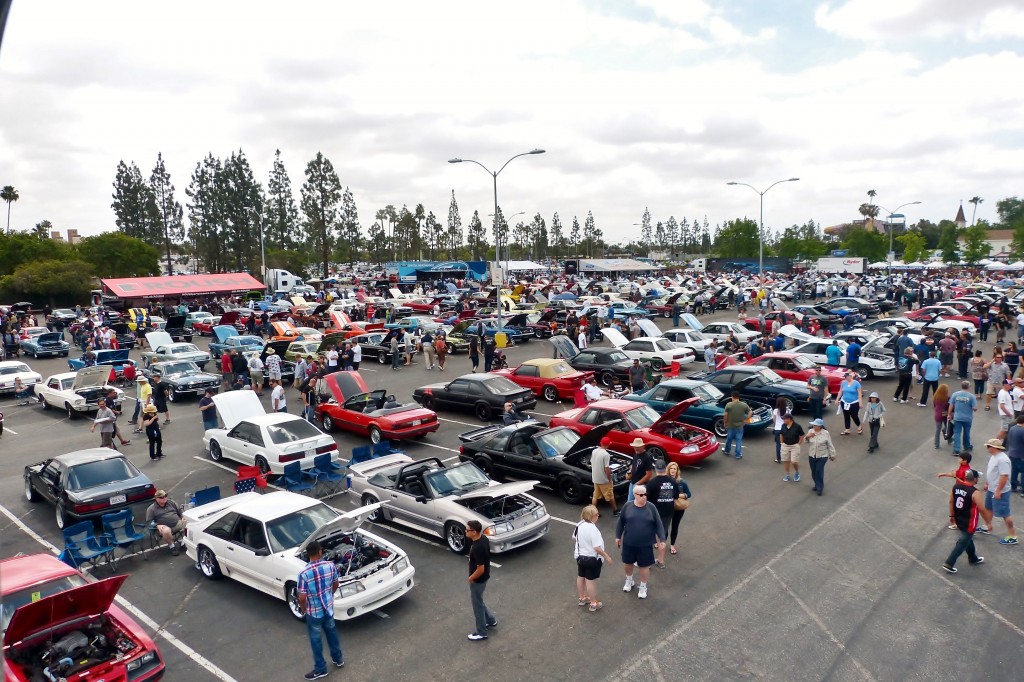 It's hard to say for sure or get an accurate count because it's all so massive, but the early plan was 1800 vehicles on display, and we've heard that the actual total was nearer 2000.
What are Ford and the car club council going to do next year to mark three decades? They haven't said yet, but it's likely to be the largest and best Fab Fords yet. And we'll be there to see it, and so should you. Stay tuned at www.fabulousfordsforever.com.
Please don't leave, many more great photos just below…