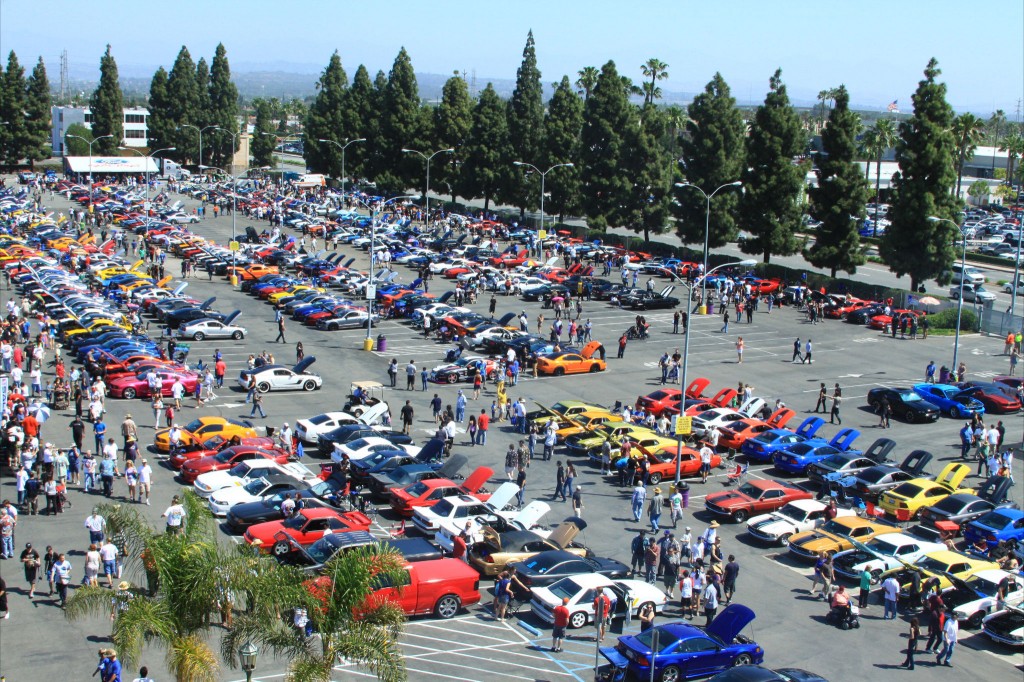 The largest single day Ford gathering in the world really is – Fabulous!
By Matt Stone
Photos by Jim Smart, courtesy Ford, and Kirk Gerbracht
28 years ago, Ford Motor Company and the Ford Car Club Council decided to put together an all Ford show in a massive parking lot at Knott's Berry Farm amusement park in Southern California. They did, and nearly 2000 cars and tens of thousands of spectators participated. It was off the hook, as so few of the people there had ever seen such an event. Any Ford, Lincoln or Mercury, and nearly anything with a Ford motor in it, was welcome to show. Knott's was an ideal location because if dad wanted to hang out and look at cars all day, and mom and the kids wanted to hit the park and ride the rides, everyone was happy. What's more, there were always Ford-related celebs (big name Ford racers like Parnelli Jones and the late Bill Stroppe; Ford TV commercial actress and spokesmodel Lindsay Wagner was always popular with the crowd) on hand for an autograph session, and spectator admission to the show has always been free.
With much dedication and commitment, Ford and the FCCC have kept it up for nearly three decades now, and thus "Fab Fords" has become a don't miss on Blue Oval fans' annual spring calendar. The event's size and success has ebbed and flowed a bit over the years; on certain years, it went head to head with the highly popular Long Beach Grand Prix, which during its heyday often drew So Cal crowds of 100,000. The Fab Fords organizers really rededicated themselves to the event this year, wanting to edge the car count back up to over 2000, and fill the parking lots with happy Ford freaks. And they did it in fine style; it was a warm sunny day, and everybody was there.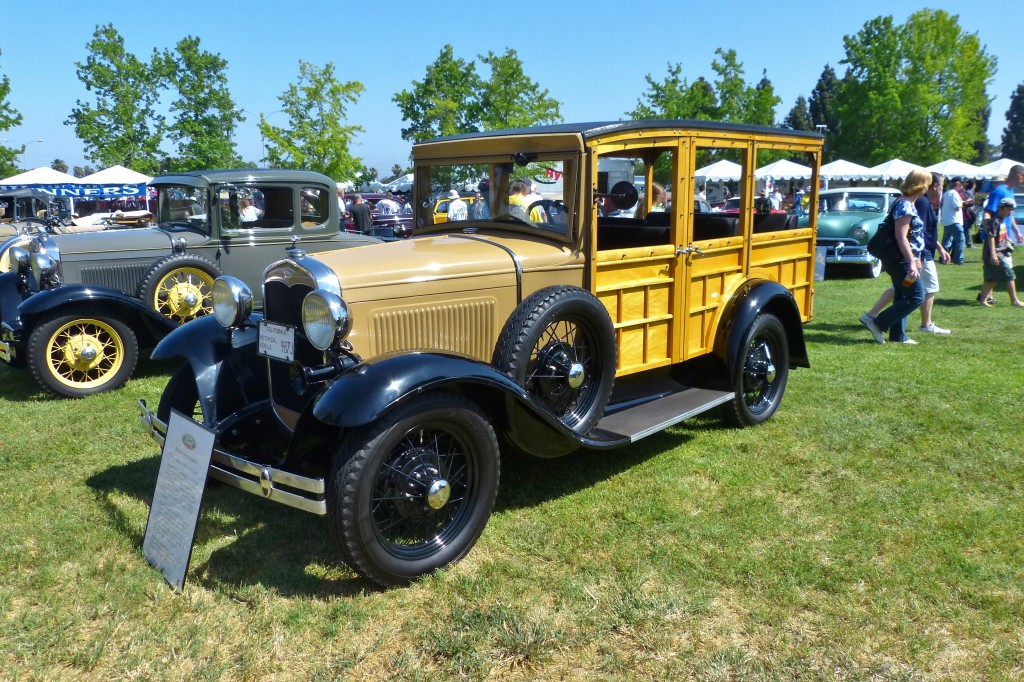 There were lots of significant anniversaries to celebrate this year, including Ford Motor Company's 110th birthday, plus 85 years of the all-important Ford Model A. The Torino turns 45 this year, and the Ford Special Vehicle Team celebrates its 20th anniversary in 2013 (has it really been two decades since that first SFT Lighting truck and SVT Mustang Cobra? – yes it has!).
Ever wonder how much space 1100 Mustangs takes up? Several acres at least. And there were at least 154 Broncos on hand, not to mention nearly 100 Thunderbirds. Plus Mecurys and Lincolns and Fairlanes and Falcons and Effies and Fords of every stripe, model and color. Exhibitors from 13 states, plus Canada and Mexico, filled the huge Knott's parking lots to capacity – more cars wanted to enter but had to be turned away. And there were several highly popular semi-truck style displays on hand from Ford Racing, Shelby American, Roush, RTR, and Saleen. Lots to buy, and there were plenty of spectator goodie giveaways too.
The organizers worked double overtime to fill the celebrity roster too. Ford powered drift king Vaughn Gittin, Jr. was likely the crowd favorite, as the line for his autograph stretched a hundred yards. Also on hand were big name Ford drag racers including Ed, Terry, Butch Leal, Larry Knapp, and John Calvert. Willie Stroppe represented his legendary father Bill, Steve Saleen greeted his many Saleen Mustang and S7 owning fans, and what would a car even be without Miss Hurst Golden Shifter herself, the "First Lady of Motorsport" Linda Vaughn, whose beauty, friendliness, and southern friend accent never fail to charm any crowd?
Ford promises us next year's event will be even further over the moon, as the company plans to unveil its new-for-2015 Mustang, and celebrate the ponycar's 50th anniversary in fine style. And we suggest you plan your spring vacation for Southern California come April 2014.
LOTS MORE PICTURES JUST BELOW: