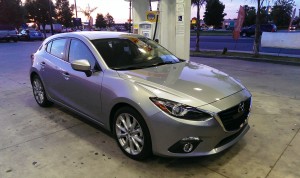 I generally love Mazdas.  Mazdas are generally more sporty and more expressive cars than the models by other carmakers with which they compete.  And the Zoom-zoom brand has also given us great sports cars such as th RX-7, RX-8, and the best compact British sports car ever built, the MX5 Miata.  So I had high confidence that I'd enjoy a 1000 mile road trip in this handsome, sporty, and uber practial Mazda3 5-door, sportwagen, or hatchback, as you choose to think of it.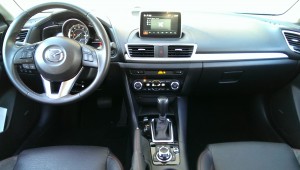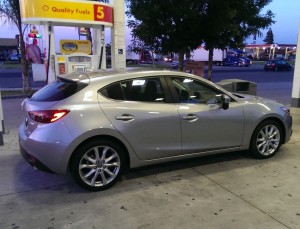 As you can see from the window sticker below, my tester came loaded to the gills, in a particularly handsome shade of metallic gray; not as light as silver, but not charcoal either — even though the color was named Liquid Silver Metallic.  Handsome, modern, and accentuates the cars great lines and curves.  This unit also contained the full suite of SkyActiv technologies, plus upgraded audio, connectivity, and nav systems.  Nice leather interior, etc.  The 2.5-liter DOHC four came attached to a 6-speed automatic trans with manual shift capability.  184 horsepower with 185-pounds feet of torque, seemed just right for this size and weight of car.  Naturally aggressive 18-inch rolling stock with 215/45-18 all season rubber.  The previous generation Mazda3 5-door wasn't as shapely as this one which comes down on the sport side of the hatchback/wagon curve.  Really handsome, inside and out.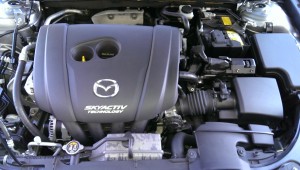 My trip was a varied mix of freeway, and curvy mountain roads, with a fair bit of around town driving too.  The Mazda3 attacked it all with glee.  Acceleration proved quite punchy — I of course played with the manual shift function, which worked well, but since the transmission is so well calibrated, giving me up and down shifts right when my right toe asked for them, I ended up leaving it in Drive and not bothering to do much manual shifting.  The engine is smooth and relatively lusty, with a modestly zoomy (sorry) note from the twin exhaust pipes.  The car's quiet and serves up great ride quality too.  I cruised at 80 plus for miles at a time, although the car was happy at legal speeds, it really liked to buzz along a little faster.
You expect good handling from a Mazda, particularly one that bills itself as "grand touring" and running 18-inch rubber, and this car does that.  The steering is quick and direct, and the front end really responds to your commands through the wheel.  Road feel is also solid and communicative, with no torquesteer that I could provoke.  Curvy mountain road passages were dispatched quick and easy, and damn if this car isn't really fun to drive.  The instrumentation is complete, clear, and easy to see and read.  The nav also proved easy to program and spot on to find anyplace I asked it for.  Comfortably supportive seats, and lots of cargo room rear seat up or down.  High quality fit and finish.  And I had no problem meeting the EPA fuel economy ratings.  It does what it says it does.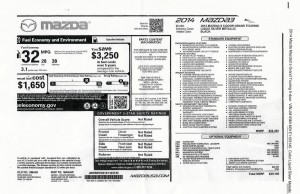 My only quibble is that the car strikes me as expensive; just a few bucks shy of thirty grand.  Now, content levels are high, the drive is fun, and the car is beautifully finished and built.  In order to make a final call on this aspect, we'd need to do some serious research on the price levels of similarly equipped competitors.  Even fully stacked and packed, I expected it to price out closer to $27,000, and the $29000 total popped my eyes open a bit.  Perhaps you could give up a few options and not lose much in terms of the experience, but I'd like it better for just s smidge less dough.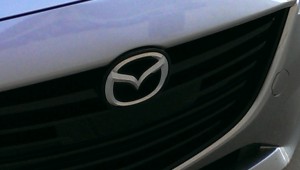 Other than that, this is a brilliant car.  I'd be proud to own it and drive it every day.  Perfect for a kidless couple, small family, or anyone that just wants to go out and enjoy a fun drive in a handsome, practical sporty package.  Well done Mazda, zoom zoom and all that.