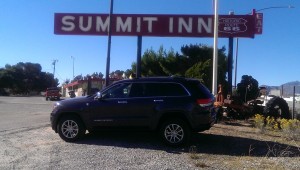 The Jeep Grand Cherokee is a bit of a phenom, maybe a little bit of an American Range Rover. The GC was a runaway sales success from its first day, and Jeep (and its various owners) have aimed to continuously improve it. I have long felt this vehicle would be ideally suited for a high tech, clean running, powerful turbodiesel engine, and its finally here. Plus I was anxious to drive this newest iteration of the GC, I think about the 4th or 5th gen Grand Cherokee.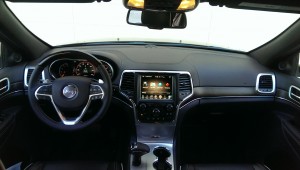 My fully loaded tester was beautifully built and finished inside and out, not something the earliest versions could say. The cabin was beautifully appointed and done up with nice high quality materials and good fit and finish. The paint was lustrous, the chrome shiny, and trim fit and panel gaps up to snuff. No squeakes, no rattles, no loose trim – built nice and right.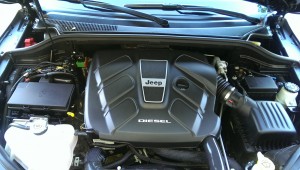 Given that the Fiat in Fiat Chrysler Corporation has is own engine development concern, appropriately enough called Fiat Power Train, you'd figure it would be a home grown 3.0-liter turbodiesel V-6 underhood. But not it is not. The engine is supplied by another Italian engine producing concern called VM Motori, a solid, well known outfit that makes everything from tiny little single cylinder engines to much larger and heavier duty powerplant system. This engine gurgles out 293 horsepower and a meaningful 260 pounds-feet of torque, all delivered to the differentials via a paddle shifter constrolled 8-speed automatic trans.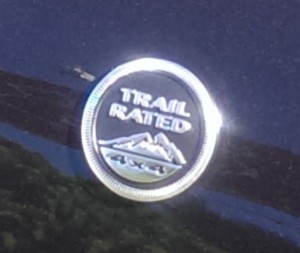 The EPA ratings on this powertrain are pretty solid for a luxury SUV with ever accessory you could want, and serious off road capability., at 21/28, 24 combined. I found on my run to and from Las Vegas that it was more like 30 on the highway — try that in your Escalade. The engine idles with the "rattle/purr" you'd expect of a modern diesel, but it super quiet on the run, and absolutely doesn't smell, smoke or anything nasty no matter how or where you drive . The transmission is a jewel offering a ratio for every rpm range with smooth shifting and no strange hunting up or down the gears.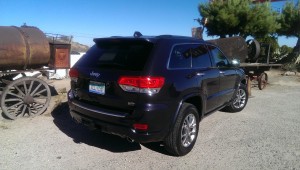 The Grand Cherokee, IMO, has gotten better looking with nearly each generational update, and this one looks great, and I got nothing but compliments on its styling and design. A joy to drive and it would be a joy to own.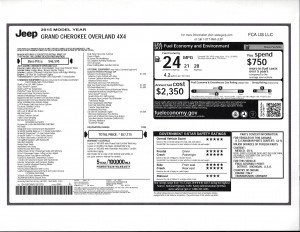 In fact I have no complaints with the piece as an automotive product. It does nearly everything, and everything well. My biggest question is the price — now again my tester was the top model offered, and was packed to the gills with every option available. But it amazed me how quickly that $46,000 base price climbed past $57,000. Still competitively priced against any similarly equipped Mercedes-Benz, BMW, Audi, Lincoln, Cadillac, Range Rover, or up brand Japanese luxury SUV, many of which don't offer such a high tech and capable diesel powerplant.
Here's a trivia note you'll enjoy; this is the same engine you'll find beneath the hood of a Maserati Ghibli Diesel (granted that one is tuned for higher horsepower with a marvelous sounding quad exhaust system and this same VM Motori V-6 also powers RAM EcoDiesel trucks.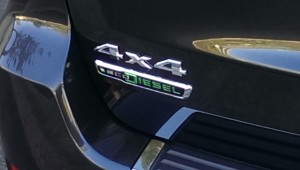 A really great rig, but a lot of dough; if you are interested, I'd say to shop carefully and keep and eye on the cost of options; otherwise, you'll love this premium luxury sport/utility.