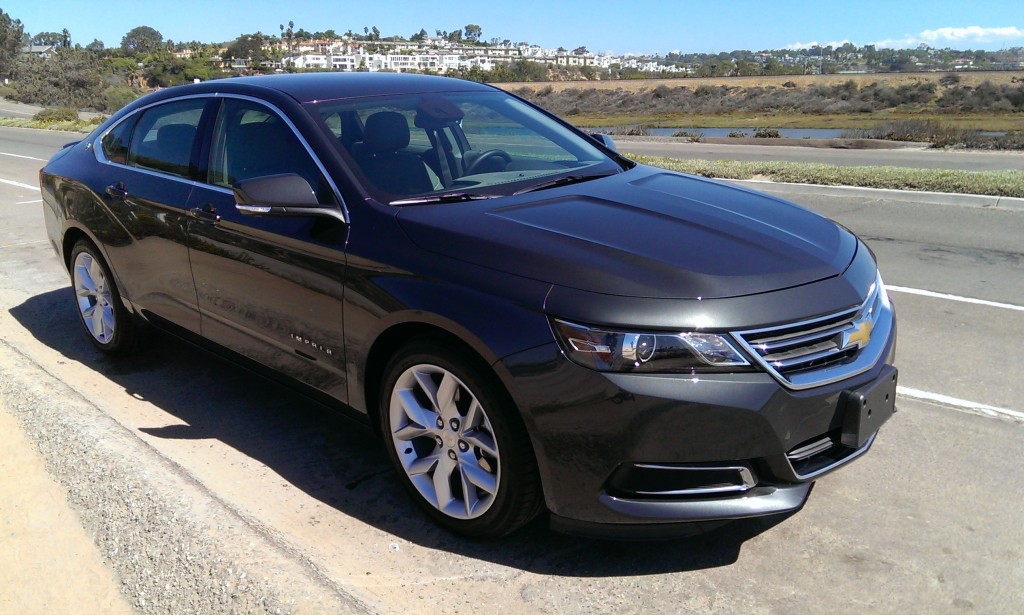 I grew up during the heyday of what I'll call the Great American Sedan; big comfy conventional four-door cars with lots of room inside, rear wheel drive, and a big trunk out back. Large displacement, lazy overhead valve V-8s up front that would run forever, and never complain or make a sound doing it. Cars that could handle the daily commute or the family vacation drive across America. For a while it seemed as if these cars had all but dried up on the American landscape. In some cases for good reason and some that left a sense of loss. Impalas and Caprices. Bonnevilles and LaSabres. LTDs and Marquis. Monacos and Furys. And such.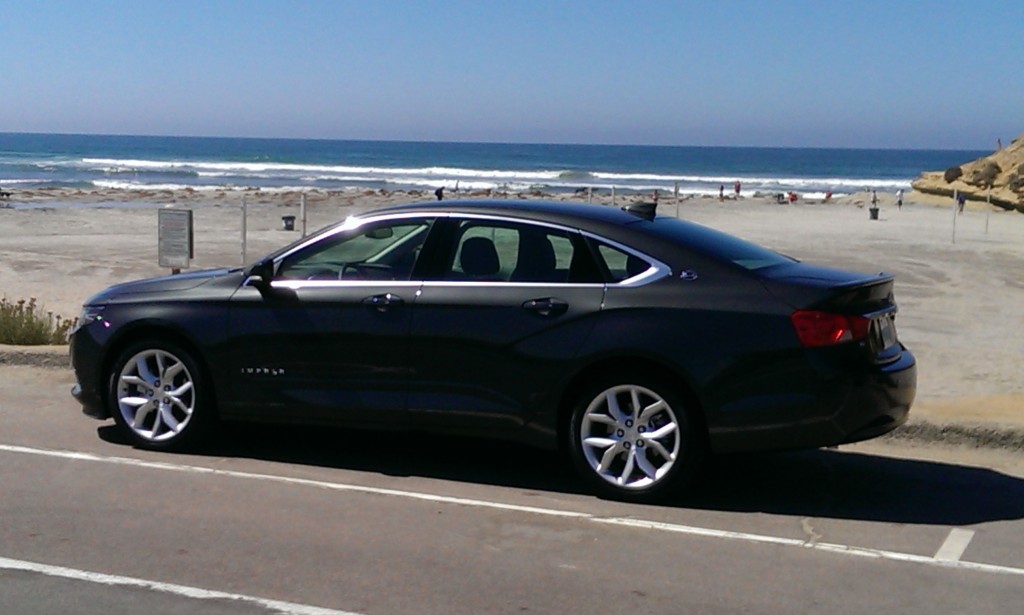 It's been decades since I've been impressed by any Chevy Impala. The last generation barely deserved the name as far as I'm concerned; it was perfect for fleet sales and rental car lots. The first series of previous gen Impala was a dorky looking front drive sedan based on an aged and widely used GM "Corporate" chassis architecture. There was a tepid SS version with dual exhausts, bigger wheels, and an old tech V-6 with 200 "screaming" horses. It was updated mid life, and got only a little better looking. The SS version got a real V-8 engine, about its only meaningful calling card.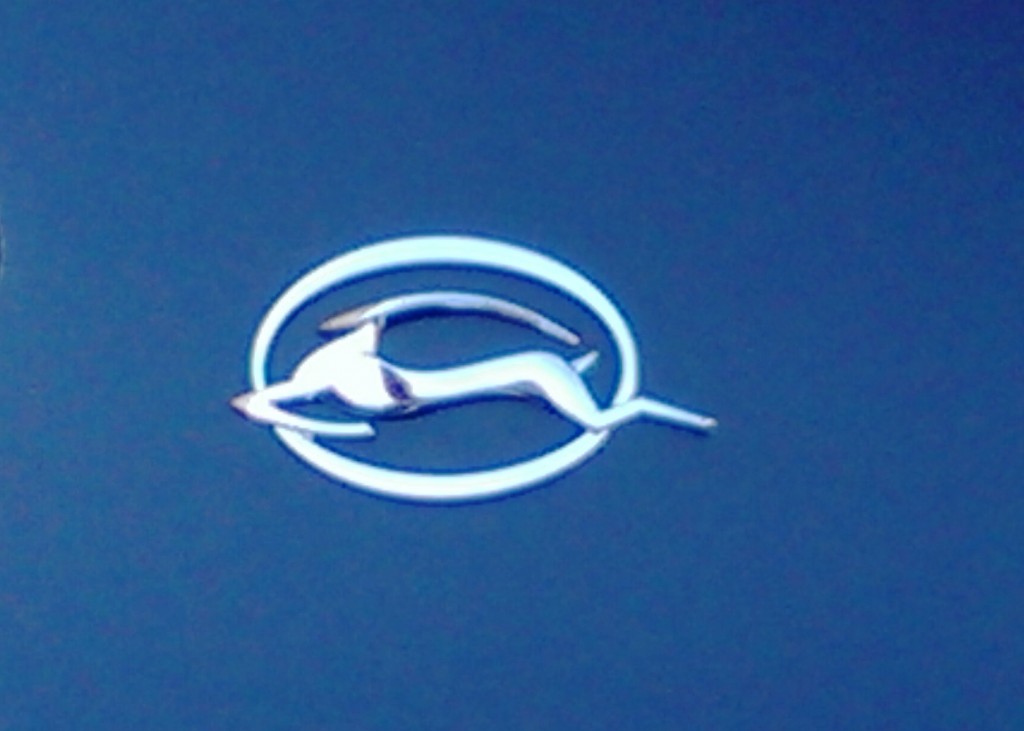 No matter, for 2014 Chevy threw the whole thing in the bin, and started over with a really handsome new design with nice proportions and some flare. It's still a front drive, V-6 based platform, but with altogether different and more appropriate bits, style, and specs. You can decide for yourself based on the photos, but this car now looks terrific. The windowlines are airy and make for a large interior with good headroom, the face is appropriately current Chevy, and the rear fenders have a lovely haunchline pressed into them which gives the car "shoulders" and a muscular look. My tester was painted an elegant "Ashen Gray Metallic" over a Jet Black and Dark Titanium leather interior, and looked muscular and premium all at the same time.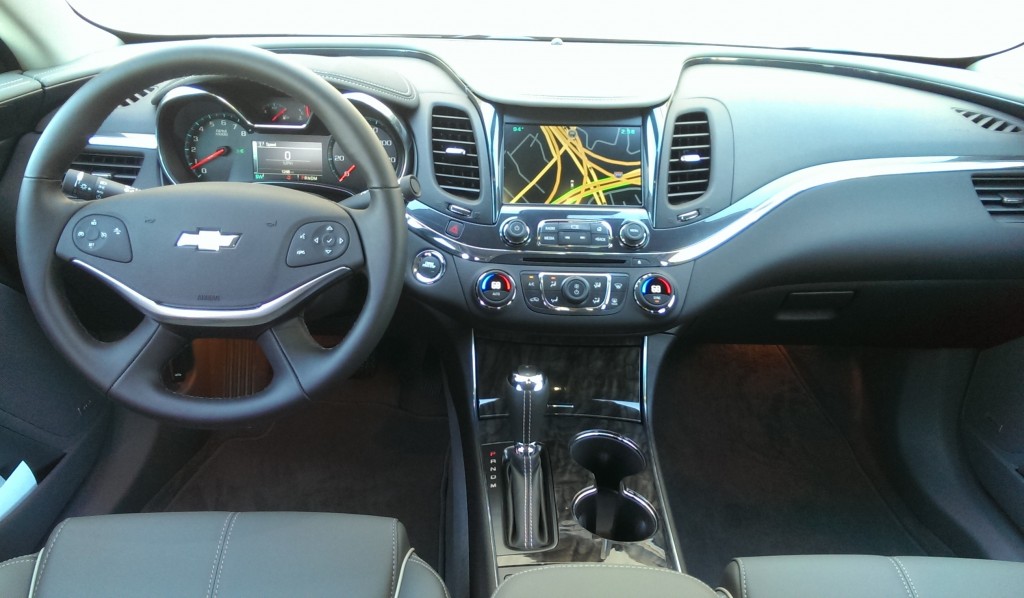 Lots to like inside too, with generally high quality materials, and every infotainment goodie known to man with a big bright nav screen that's easy to use and works well. Not to mention a fully integrated WiFi hotspot that allows impressive connectivity to your devices. Lots of legroom, solid yet comfy seats, and great visibility plus a large trunk aft.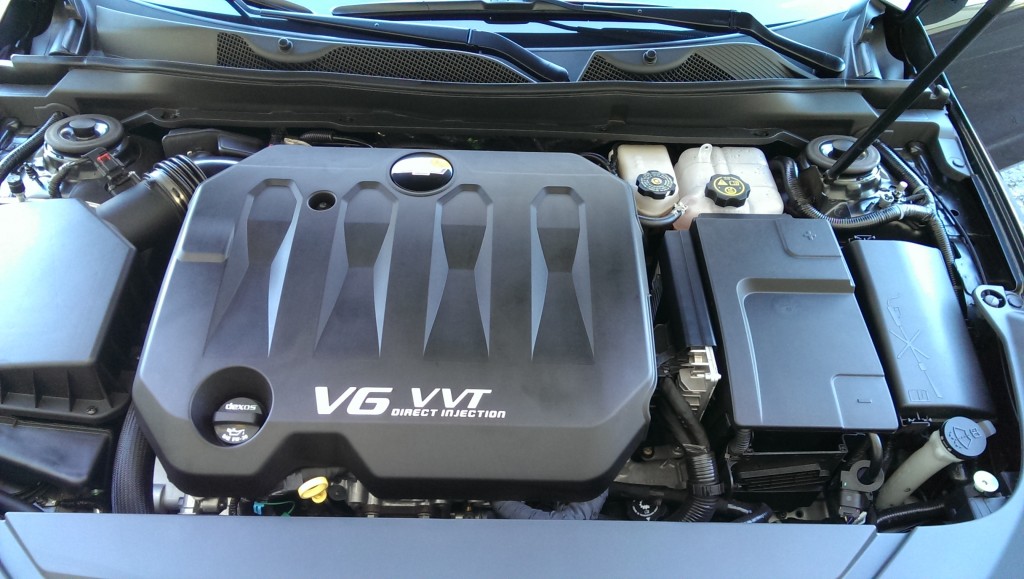 Up front is GM's 3.6-liter SIDI V-6 punching out a solid 305 horsepower. It's backed by a 6-speed automatic transaxle (remember the old Impalas were running yestertech 4-speed automatics until just a few years ago). It all exhales through a stainless steel dual exhaust system that sounds great. Not musclecar loud, but with a throaty rumble that speaks with some enthusiasm and authority. GM's 3600 V-6 is becoming the New Age Small-block Chevy V-8; this high tech double overhead cam, four valves per cylinder V-6 can be found in everything from trucks to Cadillacs, and powers them all handily. Its smooth and revs relatively easily, with good low end torque for solid off the line punch. I didn't do any timed acceleration runs with it, but this car felt particularly punchy, and stronger than 305 horses to me. One online source said it runs 0-60 in six seconds flat, which I believe.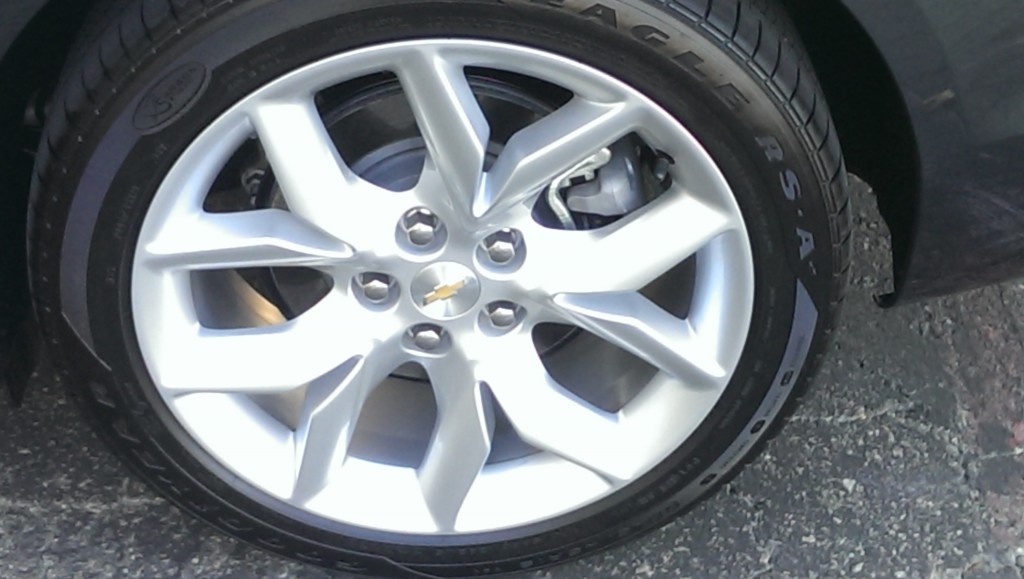 And it also handles well for a large heavy car. Some of that credit goes to a more well developed chassis, plus good springs and shocks, some more credit to the massive 19" wheels and tires which are responsive to your steering wheel commands and offer relatively high grip. And all said and done I feel that this car offers good value; this 2LT model comes standard with the larger of two offered V-6s, and a fair amount of equipment within its base price of $30,135, and packed fully loaded with every imaginable option my tester bottomlined at $35,725; you'd pay that much for any other similarly sized and equipped sedan. And more for some.
You can peruse the window sticker to see every last little bell and whistle on this car, but overall I liked it a bunch. Handsome, safe, nicely built and finished, a superb driver with a measure of enthusiasm and performance. Said and done I'd say it's a modern day, worthy replacement for all of the Great American sedans I mentioned a few paragraphs up. It this is the type of car you want and need, I encourage you to check one out.