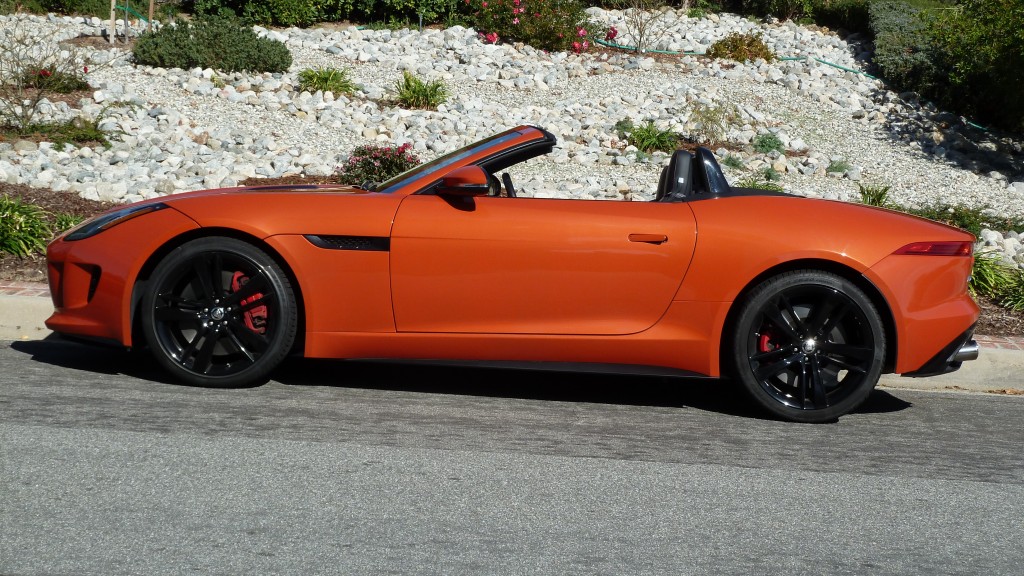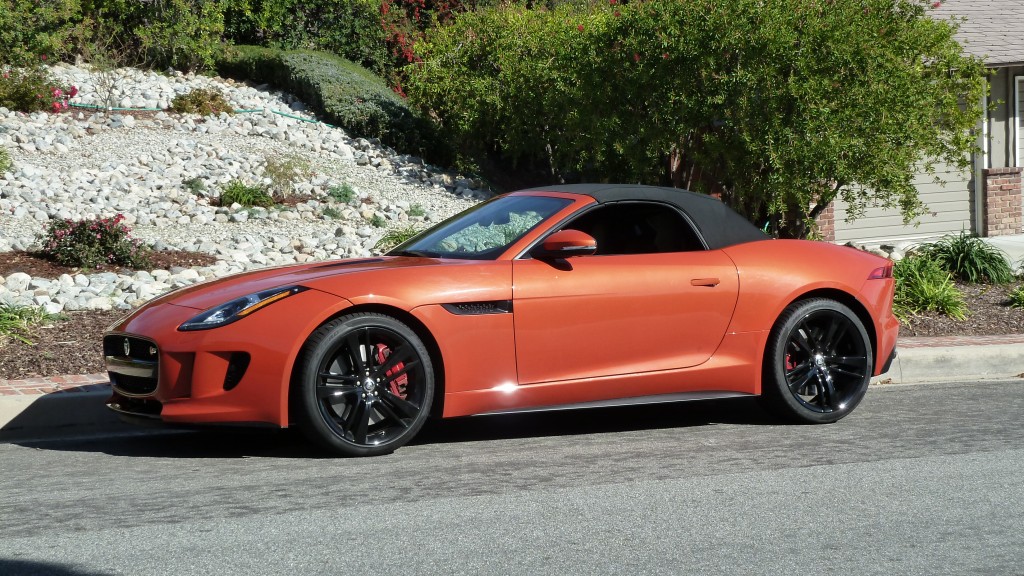 My friend Jeff is a serious car guy, and a seasoned driver. He's been interested in the new F-Type as a possible replacement for his Porsche Cayman S Sport, and has asked me a lot about this exciting new car from Jaguar. He's also 6'7″, so packaging (not just the car's but also his within it) is really important.  So when I had this dazzling Firesand Orange V8 tester, it was a forgone conclusion that he be allowed a few laps at the wheel.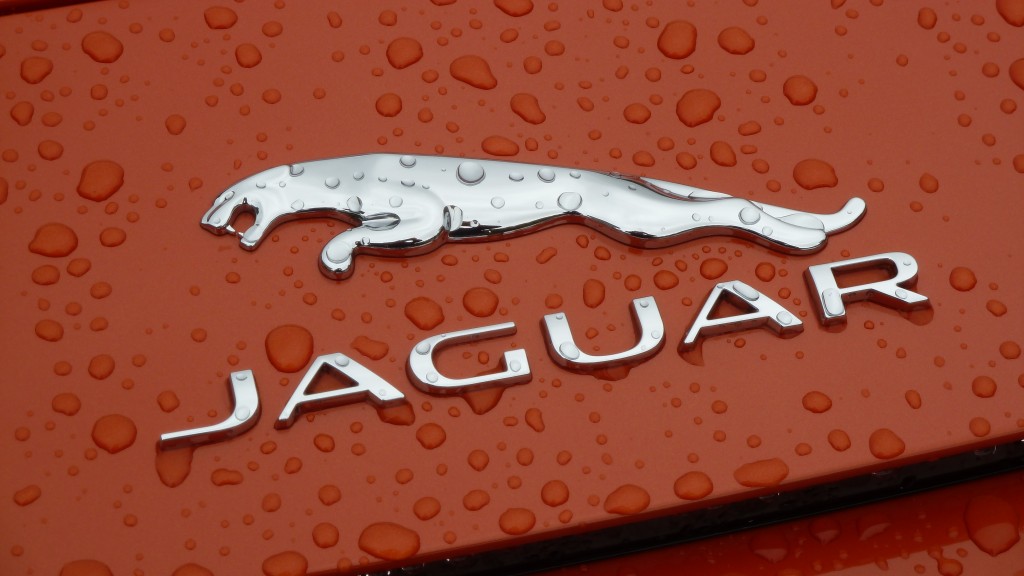 Here's his thoughts, and my photos (just to give you a different voice on something, for a change.:
– Very tractable around town; throttle not too sensitive, brakes not grabby, suspension not too firm (although by no means plush, but that was fine), exhaust was properly toned down
– Controls were laid out well and I could easily see what I was switching on and off

– Gobs of power; needed less than half throttle to shoot from corner to corner on the tighter sections of the Crest; the one time I poked the pedal down further, I was thrown back in my seat and reached license-losing speeds in seconds (I concluded that 380 bhp would be plenty in a car of this weight)
– Although I did not get close to the limit, steering was sharp and the car, aided by a taught suspension, did what I expected it to do when I turned the wheel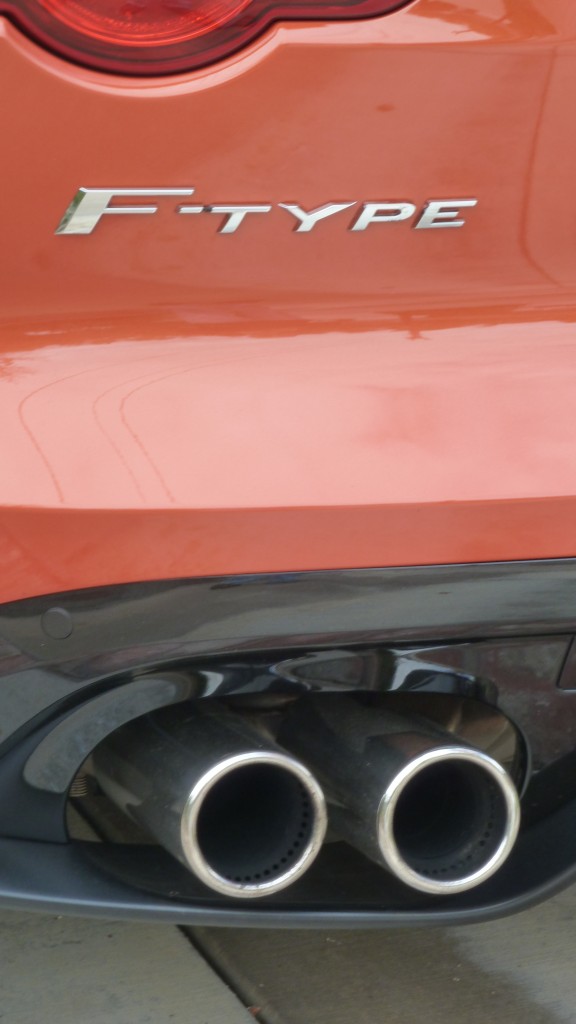 – Simultaneously loved and hated the exhaust note in Dynamic mode; wish you could, as you can on the R Coupe, turn off the extra exhaust if you want to; it was really, really loud [actually, Jeff, you can tone down the muffs — I guess I just forgot to show you that button — MS]
– Again, probably because I did not approach the limit, I couldn't really feed a big diff in suspension behavior when in or out of Dynamic mode; not sure if this a good thing (could be), but I expected to immediately tell, as I can on the Cayman with its PASM, when I was stiffening things up; so, not really a criticism as much an observation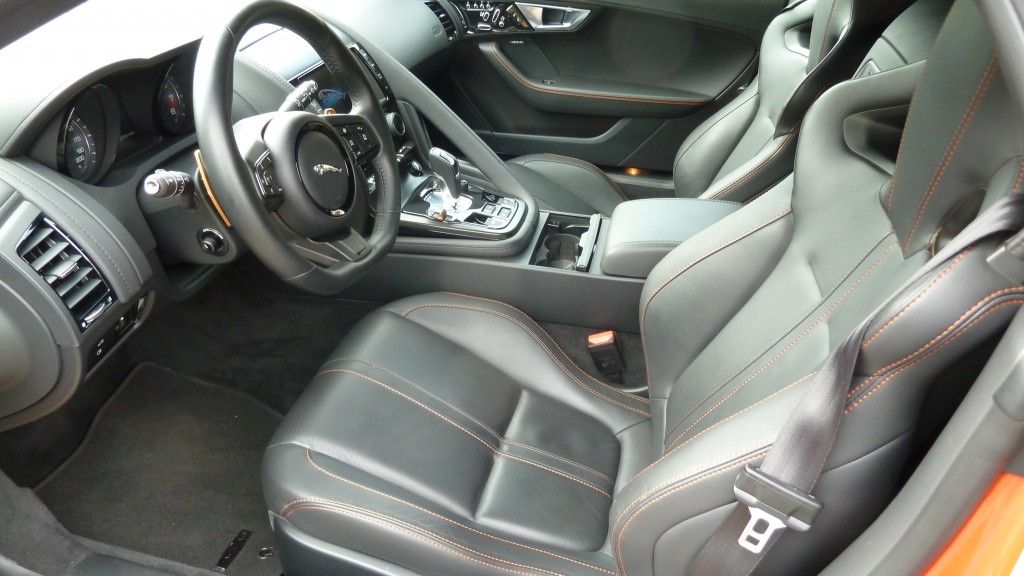 – QuickShift was pretty quick, but only in Sport mode (maybe it took Dynamic mode to really quicken up the shifts, can't recall) was it satisfactorily so; that is probably fine as, when in normal mode, one would prefer a more leisurely feel to moving about
– Biggest negative for me were the brakes; yes, they stopped forward motion with ease, but the feel was not there and, even with Sport and Dynamic mode on, I felt the throw of the pedal, before one felt the pads bit the rotors was rather long; while this was fine for around town driving (see first comment above and compliment on the brakes), I wanted a more positive and quick reaction from squeezing the whoa pedal than I actually got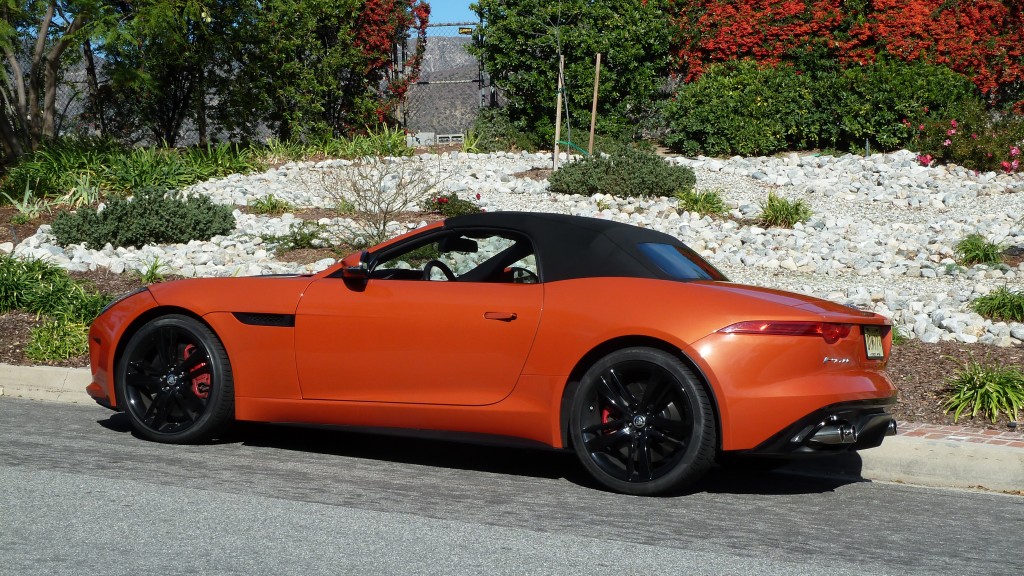 Overall, what a great car though. Would take one in a heartbeat (but probably the 380 bhp version, as mentioned above).