Click on any photo to see it full screen in hi res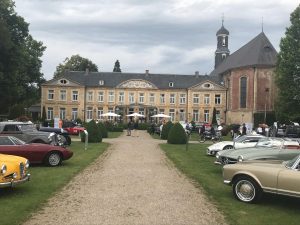 No matter if it's the next county, state, country, or around the world, when I travel I make it a goal to visit local automotive events.  Of course lots of Googling helps locate and sort out these visits, and if that doesn't yield any solid hits, I reach out to a local car club to help dial me in to the scene.  I of course want to meet new people, and become familiar with and understand varying car culture wherever I go. The kinds of cars they collect, build, restore, race, and otherwise enjoy, the type of enthusiasts they are, and what sort of events populate the local calendar, and how they differ from what I see routinely here in the United States.
So I was really pleased to receive an invite to judge a new concours event scheduled June 18-19/22 for the Maastricht area of the Netherlands South Hills region, hosted by a Belgium based company called InterClassics.  You may know of them as the purveyor of large, indoor, "convention center" style events, much in the flavor of Retromobile and TechnoClassica Essen.  The new concours, called Days of Elegance, was to be based at Chateau St. Gerlach, a sprawling, elegant castle/hotel complex.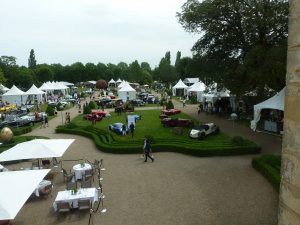 Already this promised to be something different, based and placed at a centuries old chateau, instead of the all-too-usual country club golf course.  That said, many golf course properties are quite spectacular, home of some of the world's most beautiful real estate (I'm happy to mention The Lodge at Pebble Beach, fronting the Pacific ocean, as a textbook example).  No matter, the castlelike Gerlach estate promised a different look and vibe while still offering the sprawling lawns, and hospitality infrastructure needed to support such a large, public event.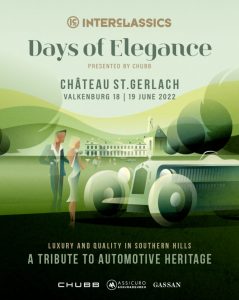 The judging and car classes were somewhat similar to other large, big-game concours – in this case, ICJAG/authenticity/originality judging much the same as Pebble beach.  Underpinning much of the field was the expected roster of "heavy classics" but sprinkled on top was a dazzling gathering of sports and racing cars, GTs, and recent era exotics; Ferrari F40, modern day Spyker, Jaguar XJ220, final gen deTomaso Pantera, Countach, and the like added a bit of extra sizzle to the field, seemingly to the appreciation of most if not all attendees, crucially and beneficially younger enthusiasts who may not always follow the traditional concours trail.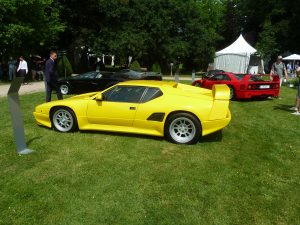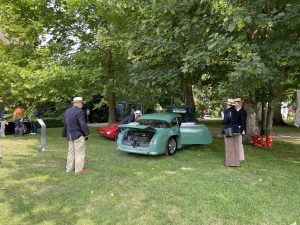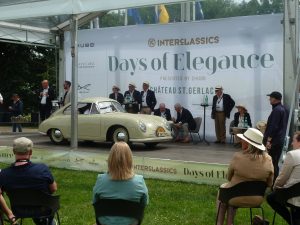 One factor that was decidedly undifferent were the universal languages of automotive passions and enthusiasm; no matter what languages we technically speak, read, or write – put a several thousand like-minded car people onto a field full of cars and guess what – we all understand each other.
No matter where we go or what type of automotive happenings we prefer, it is this principle that unites us.