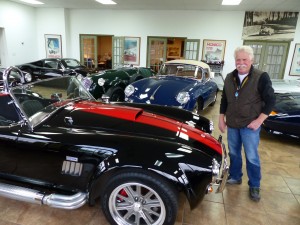 I'm privileged to call Wayne Carini my friend.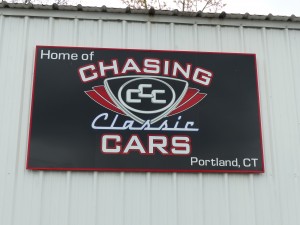 If you visit this site, you likely know Wayne from his outstanding Velocity television show, Chasing Classic Cars. It is leaps and bounds better than so much of the other automotive television content out there.
And the smart, savvy, affable, well spoken, enthusiastic silver-haired Wayne you see on that show is as genuine as can be. What you see is the real Wayne. He has a marvelous way of interacting with clients, and would be clients, to either buy cars for his own purposes, help someone sell an old car, or coaching them as they buy collectors cars from his dealership, a private party or an auction. His style is low key mixed with confidence and knowledge. Wayne knows everyone in the collector car universe, and we all know him.
I was recently travelling in the northeastern U.S. and spent a wonderful afternoon knocking around Wayne's F40 Motorsports, which consists of a dealership showroom, repair and restoration shops, paint shop, and vehicle storage warehouses.  Its a great little property, comprised of what used to be two small foreign car dealerships.  The showroom alone will stop you in your tracks, and Wayne encourages your visit should you be in the Portland, Connecticut area sometime.  And yes there are plenty of CCC hats and t-shirts to be bought.  And it's a real working dealership and shop, not a faked up TV set.  Wayne's late father was an internationally known expert in Model A restoration so these traits run in the family.
I hope you enjoy these photos of Wayne's great business and that you equally enjoy his great TV show.  My kinda people.  Please don't leave – More photos below.
F-40 Motorsports
464 Portland-Cobalt Rd
Portland, CT 06480
www.f40.com