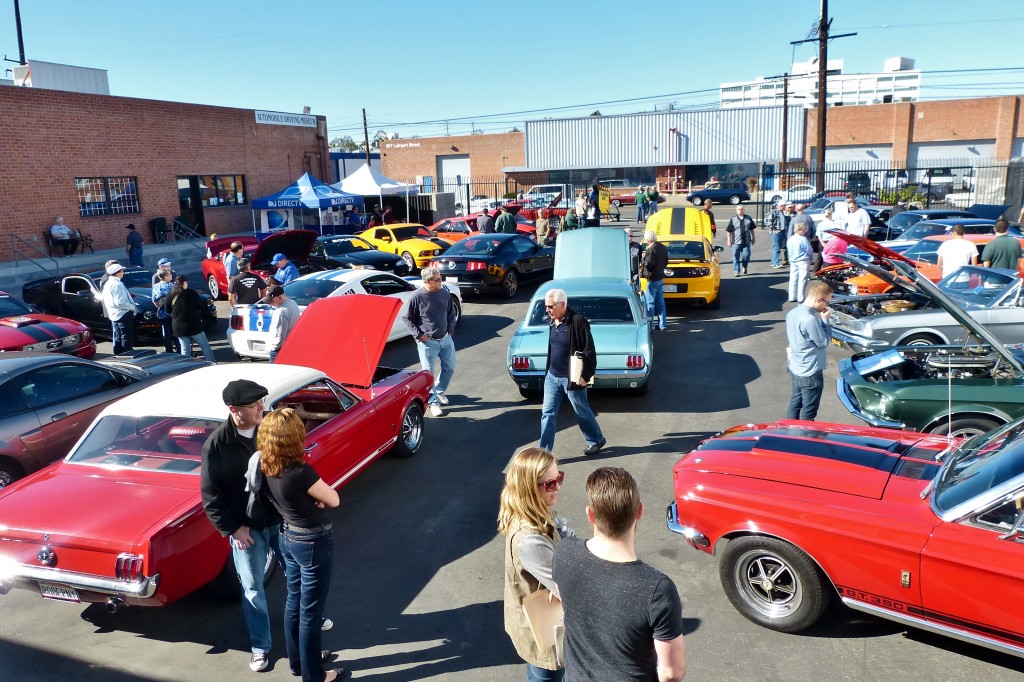 Photos by Kirk Gerbracht
The Mustang 50th Anniversary celebrations have begun and will certainly build to a fever pitch during the rest of this year as countdown to the 2015 Mustang's arrival in dealer showrooms (and enthusiasts' garages) this fall. Some of those festivities will be large, like the ones being planned by Ford itself. Others will be smaller, such as those hosted by regional Mustang Clubs all around the world, or the dandy gathering held February 1 at the Automobile Driving Museum in El Segundo, California.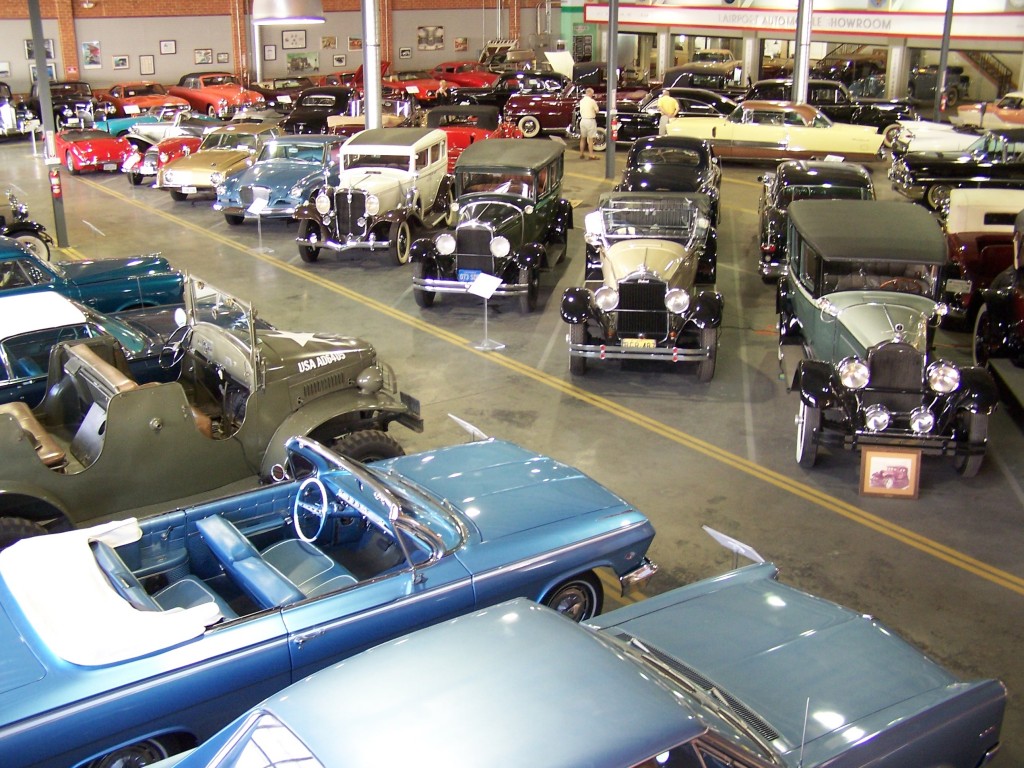 "The what in where?" You may ask.
The ADM is one of those too-well kept automotive secrets that you must visit next time you're anywhere near Los Angeles International Airport. The ADM is a compact pearl of a museum and collection that focuses not only on the history and static display of great classic cars, but also on sharing the in-motion experience of them with visitors. One of the most intriguing aspects of this museum is that each Sunday, the staff chooses a small collection of cars, and gives rides in them. The list of weekly "drivers" is published in advance on the museum's website, and all you have to do is show up, sign up and take a ride. As a visitor, you can't drive the cars – staff and docents handle the wheel duty – but in case you've ever wondered what it feels like to motor along in a pre-war Packard Limo or perhaps a Studebaker Hawk or Avanti, this is how you find out. And it's Free! That's right, there's no charge for the rides. And ditto for ADM admission, although donations are requested and appreciated – trust me that when you drop a fiver in the jar on your way in, you'll feel it was the automotive bargain of all time.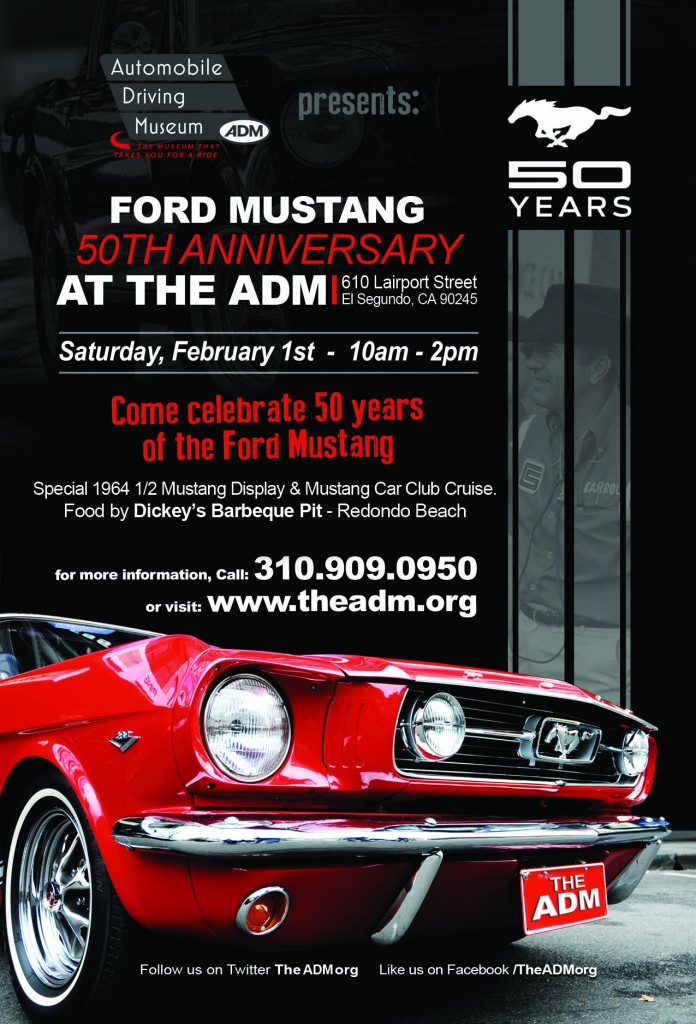 The ADM's "Mustang at 50" day was well organized yet casual. There was some interesting signage, and a special display of "64 ½" Mustangs inside the museum, but the main show took place in the facility's outdoor courtyard. Several dozen cars showed up – no cost to show your car, or see the show or museum that day – a few vendor booths, a brief welcome and presentation by Ford Public Affairs and Events executive John Clinard, and chow served up by a local legendary BBQ joint. Compact and perfectly formed.
For its size, the variety of cars on show was impressive. From totally stock to substantively modified, from very early to current day Mustang.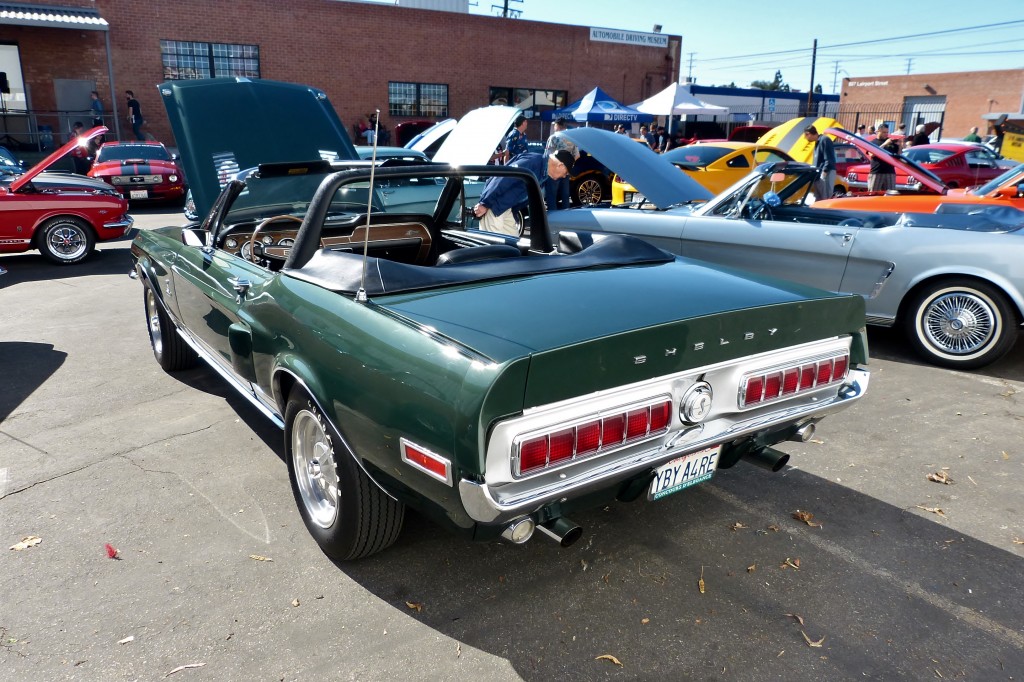 There were a handful of Shelbys present, a dark green '68 GT500 convertible seeming to draw the most drools from the crowd.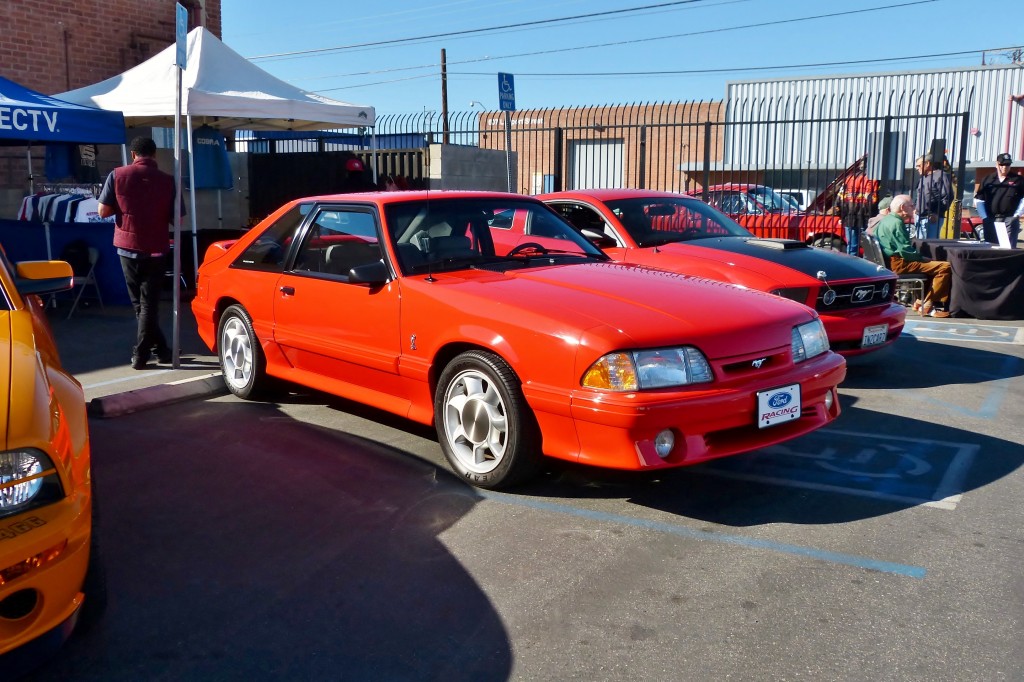 There was but one Fox-era car on hand, although it was a good one, in the form of a red, low mile, stock and immaculate 1993 SVT Cobra – nice!
The rest of the hardware ran the gamut, from concours level early cars to later V-6 and a rare Laguna Seca edition Boss 302, resplendent in the yellow/orange livery worn by those Trans-Am championship winning Bud Moore Bosses from 1970. A little something for everyone, but no judging hassle or trophies involved, which likely made it all that much more casual and pleasant.
And, stick around, please, lots more photos below.