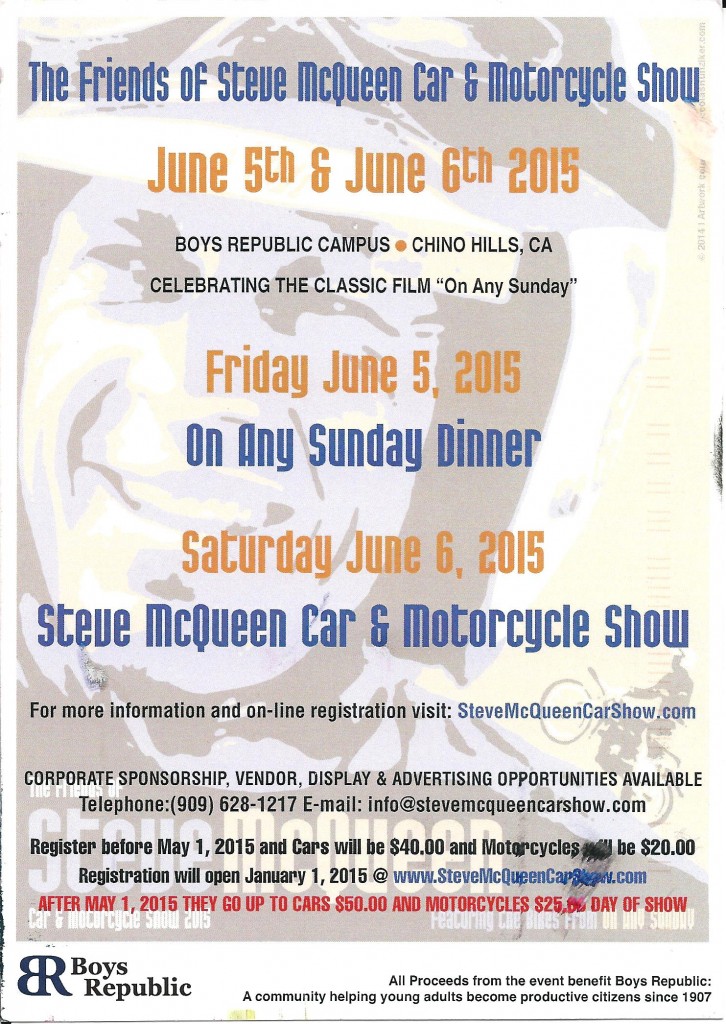 It's time again for one of my very favorite car shows; something for everyone, a low key day, and all for a great cause.  This year's show and pre-show dinner/gala are dedicated to the Steve McQueen motorcycling classic, On Any Sunday.  The location, and charity benefactor is again the Boys Republic School in Chino, California.  See the flyer just above for a few more details, or visit the website at www.SteveMcQueenCarShow.com.  The show committee will be looking for great cars and bikes to populate the field, and almost anything interesting goes; judged or otherwise.
I'll be there with a car in the field and a camera on my neck, hanging out with friends, celebrating Steve McQueen, and supporting a most worthy cause.  Please bring your family and friends and come out and do the same.
Here's a few happysnaps from 2014's show.
I hope I see you there, thank you,
MS