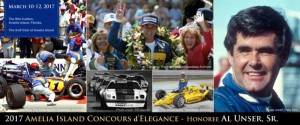 Amelia Island is one of the world's greatest concours; I've been attending for years now, and it is my honor to be a member of its esteemed judging team.  About half the show is dedicated to more classical type concours cars, the rest given to sports and racing cars; prototypes, and at least one "special" class of cars you're not likely to find at most other types of concours.  Plus each year honors an important motorsports figure, most often a legendary driver.  This year's motorsport honoree is "Big Al" Unser, one of only three four time Indy 500 winners.  I will be at Amelia for the entire concours weekend, and I hope you'll come up and say hi if you see me.  Love to meet you and talk cars. — MS
While the Grand Classics are always well represented, it is the unique and iconoclastic special classes that have helped The Amelia Island Concours d'Elegance earn the unofficial title of "The People's Concours."
On March 12, 2017 a full class of famous Movie Cars will trigger memories of sitting in a dark movie theater, or, better yet, a drive-in, daydreaming about a famous, or, perhaps infamous, movie car. Hero or villain, we loved them all.
Nine cars made famous by feature films from 1964 through 1988 will trigger fresh nostalgia at The Amelia in 2017. It's an all-star cast: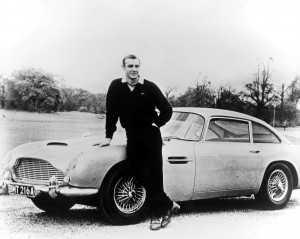 -James Bond's Aston Martin DB5 from Goldfinger- 1964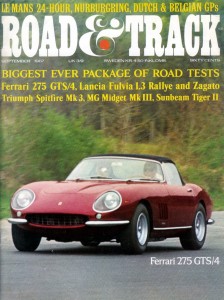 -The Rolls Royce Silver Shadow Two-Door Sedan and Ferrari 275 GTB/4
Nart Spyder from Steve McQueen's Thomas Crown Affair – 1968
-Steve McQueen's Porsche Gulf 917K from Le Mans – 1971
-The Corvette Stingray prototype showcased in Elvis Presley's Clambake – 1967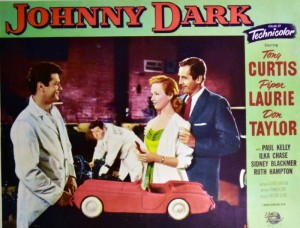 -The Woodill Wildfire from Johnny Dark starring Tony Curtis – 1954
-The 1958 Chevrolet Impala that appeared in American Graffiti – 1973
-The Ferrari 365 GTB/4 Daytona Spider from Gumball Rally – 1976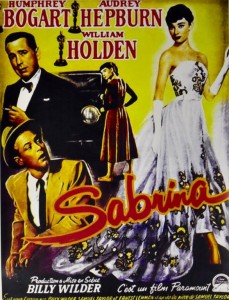 -The 1924 Rolls Royce Silver Ghost Riviera Salamanca used in Sabrina-1954
This list wouldn't be complete without The 1949 Buick Roadmaster convertible that practically starred in the multi-academy award-winning Rain Man of 1988.
"Great cars and special movies are among the most evocative and enduring elements of modern American life and culture," said Bill Warner, founder and Chairman of the Amelia Island Concours d'Elegance.
"When Wayne Carini brought the 1949 Rain Man Buick Roadmaster to Amelia last year it triggered something important. Memories of special cars and movies often frame the central moments of our emotional lives. Usually they resurrect happy memories. Those feelings and memories are precisely what we're shooting for with the Movie Cars class," said Warner.
About The Amelia Island Concours d'Elegance
Now in its third decade, the Amelia Island Concours d'Elegance is among the top automotive events in the world. Always held the second full weekend in March, "The Amelia" draws over 250 rare vehicles from collections around the world to The Golf Club of Amelia Island and The Ritz-Carlton, Amelia Island for a celebration of the automobile like no other. Since 1996, the show's Foundation has donated over $3.0 million to Community Hospice of Northeast Florida, Inc., Spina Bifida of Jacksonville, The Navy Marine Corps Relief Society, Shop with Cops, and other deserving charities. The 22nd annual Amelia Island Concours d'Elegance is scheduled for March 10-12, 2017. For more information, visit www.ameliaconcours.org.