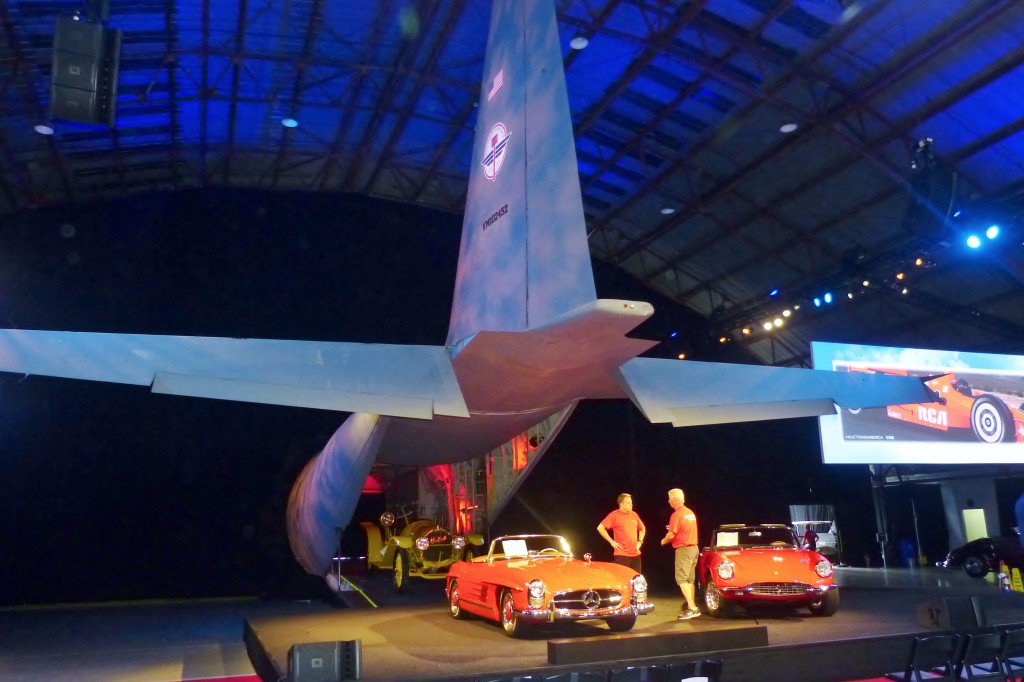 A few entries back, I previewed Auctions America's upcoming California classic car, motorcycle, and automobila sale, moving to a new location from Burbank to Santa Monica, focussing on less cars and higher quality more engaging offerings than its larger past sales. So here's AA's results release and some great photos by Kirk Gerbracht.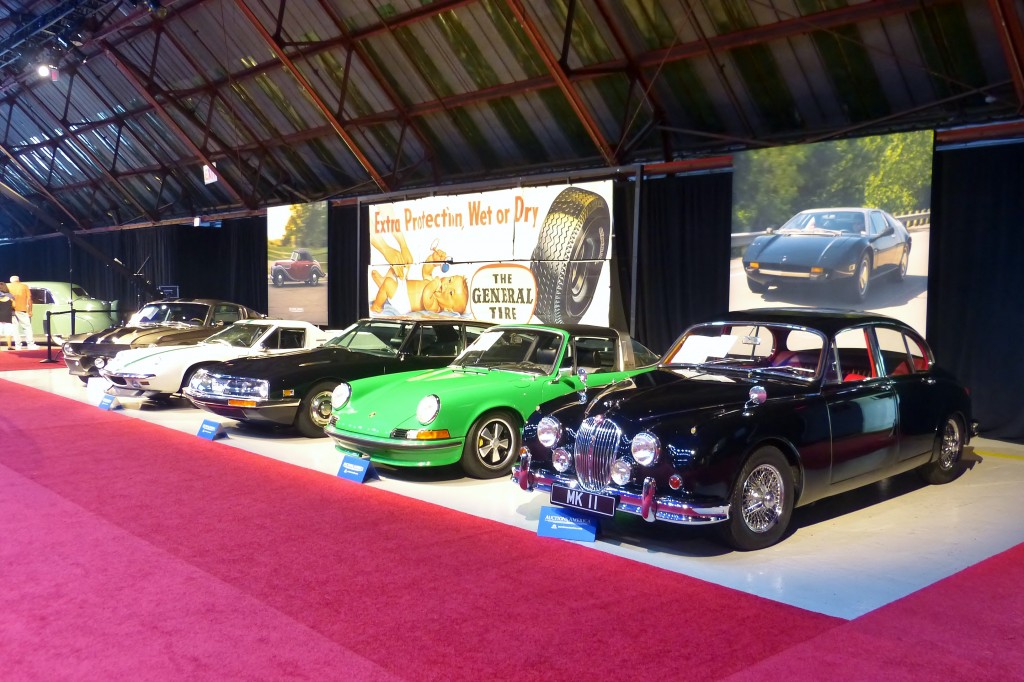 CULVER CITY, California (July 21, 2015) – Auctions America wrapped its third annual California sale on the weekend (July 17 – 18) with more than $15.4 million* in total sales. The multi-day auction, held for the first time at Santa Monica's historic Barker Hangar, lifted the gavel on approximately 300 collector vehicles and select memorabilia, with numerous spirited bidding contests erupting over the course of the two days.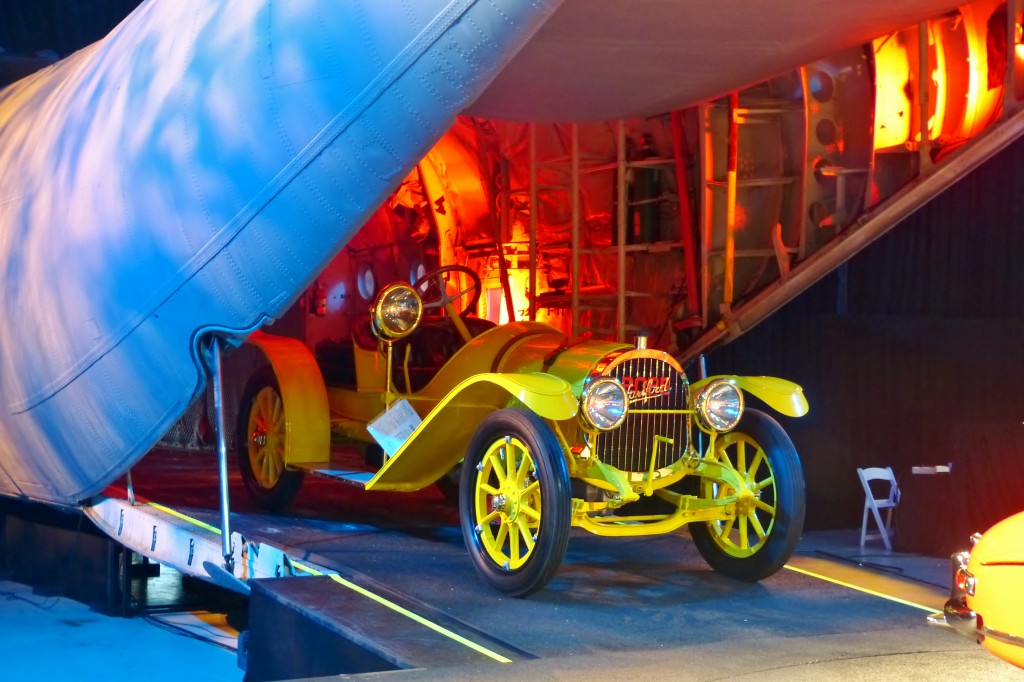 Reflecting Auctions America's international reach, bidders hailed from 11 countries around the world; significantly, 43 percent of bidders represented first-time clientele. The event also provided a fantastic illustration of Auctions America's inventive presentation – playing upon the event's airport hangar location, the sale delivered a new take on automotive auction staging, with vehicles driving onto the auction podium via the tail section of a C130.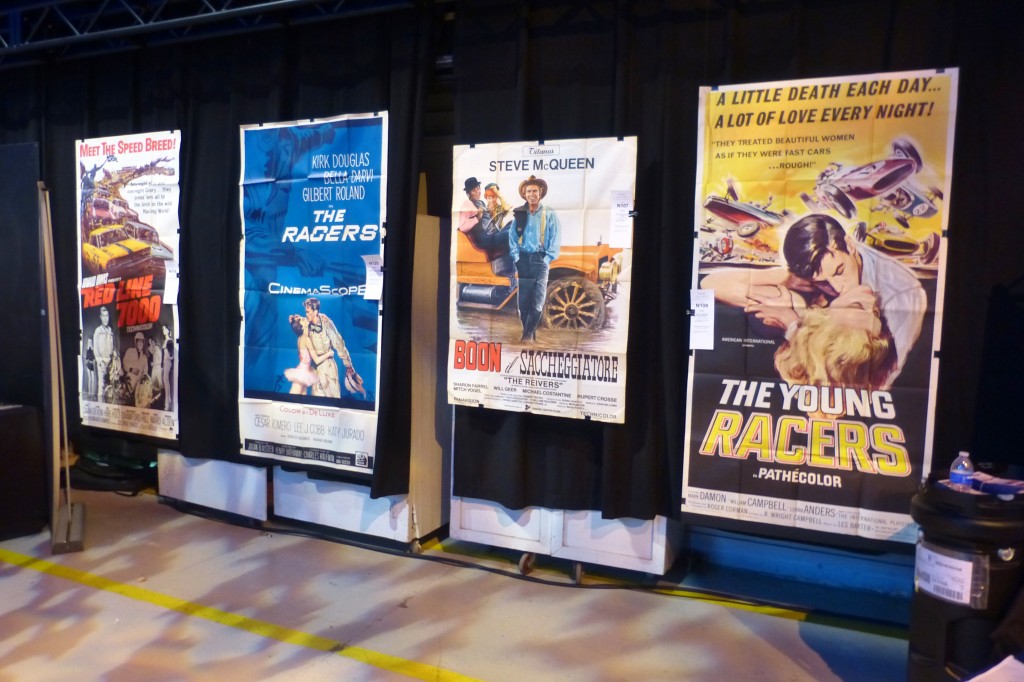 "We're very pleased with results from our third annual California sale, which cements our reputation as the leading auction house serving the Southern California collector community," says Ian Kelleher, Managing Director, Auctions America's West Coast Division. "Despite the rainy weather, we enjoyed strong attendance on Saturday, with some solid prices recorded across the board. Our new venue at the Barker Hangar proved particularly popular among attendees, and provided us with a great opportunity to showcase our team's creativity. All in all, the event was a success on all fronts and created an excellent foundation for us to build on in the future."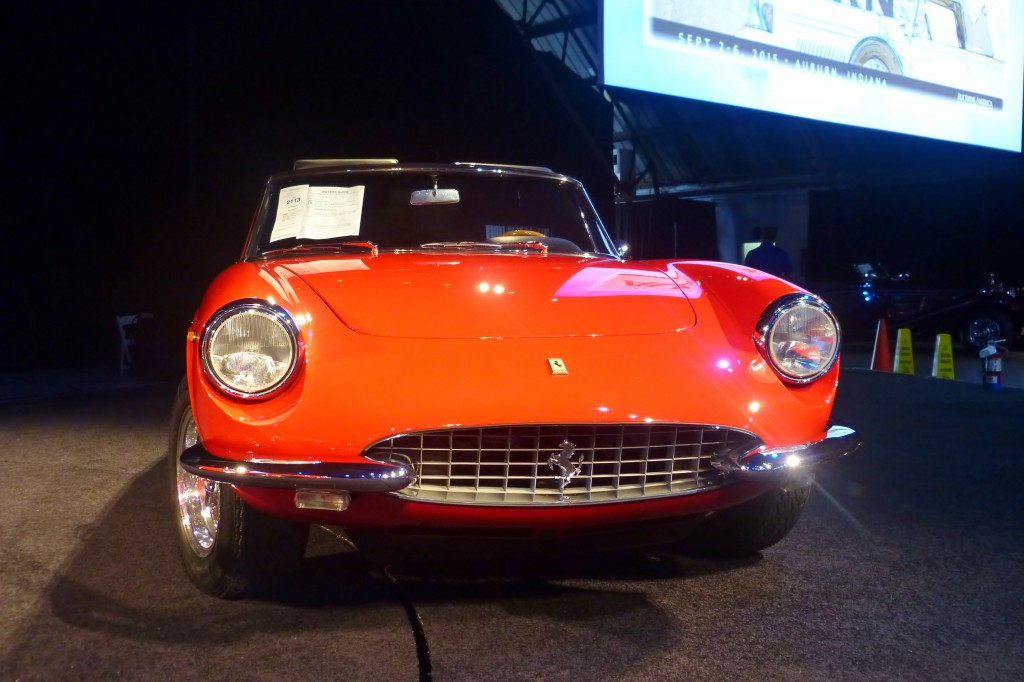 Top sales honors were tied by two cars from very different eras: an exquisite 1938 Mercedes-Benz 540K Special Roadster, a model that represented the height of luxury and sporting elegance in period, and a 2004 Ferrari Enzo, one of the most exciting and iconic cars of the 21st century. Originally built as a 540K Cabriolet B before an expert rebody, the 540K glistened under the auction lights, drawing strong interest to garner a fantastic $1,870,000. The Enzo also drew significant attention from those in attendance, roaring onto the auction stage before also selling for final $1,870,000. Rounding out the sale's top three and also achieving seven figures was the 1967 Ferrari 330 GTS, the epitome of mid-sixties Italian supercar styling, which realized $1,622,500.
Additional notable sales included:
a beautifully restored 1971 Mercedes-Benz 280SE 3.5 Cabriolet, for an above-estimate $407,000;
an iconic 1989 Lamborghini Countach 25th Anniversary Edition, one of the most widely recognized supercars ever produced and showing just 6,500 miles, for $360,250;
and,the eye-catching 1955 Ford "Beatnik Bubbletop" Custom, the world's largest bubbletop custom car, offered by eclectic collector and star of A&E's "Storage Wars", Barry Weiss, for $165,000.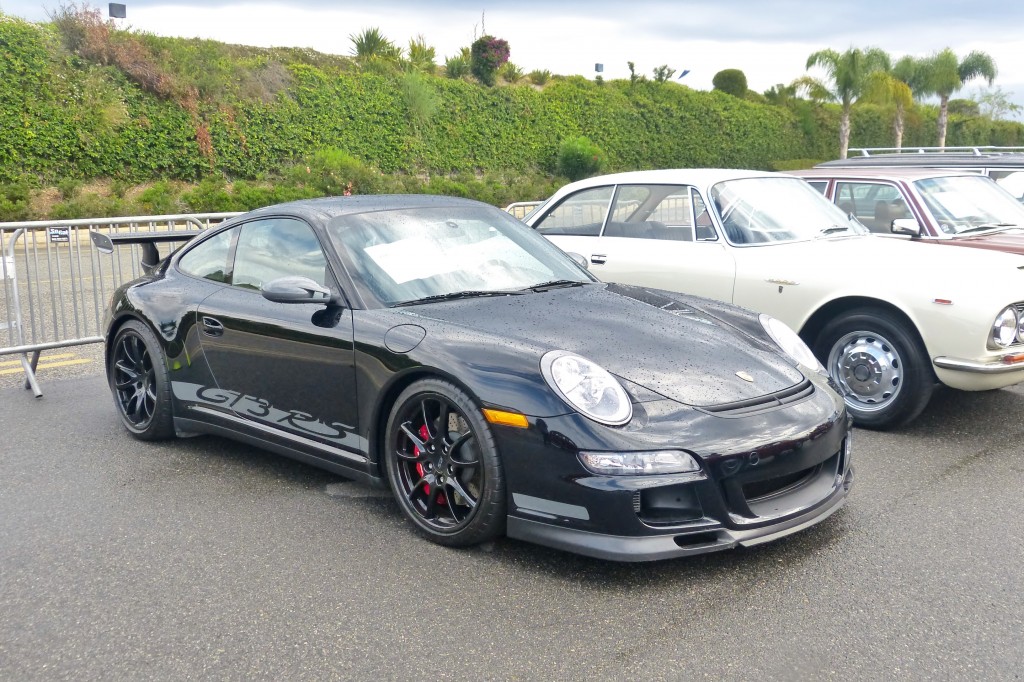 In addition, solid results were also recorded for a variety of Porsches included in the sale, illustrating a growing appetite in the marque. A freshly restored 1972 Porsche 911T Coupe, striking in Gemini Blue Metallic, commanded $140,250, while a 1996 Porsche 911 Twin Turbo, one of the most desired models of the Porsche series, garnered $165,000, and a 2007 Porsche GT3 RS, a true street legal racing machine, $192,500.
Auctions America California – Top Five Sales:
1. 1938 Mercedes-Benz 540K Special Roaster – $1,870,000
2. 2004 Ferrari Enzo – $1,870,000
3. 1967 Ferrari 330 GTS – $1,622,500
4. 1971 Mercedes-Benz 280SE 3.5 Cabriolet – $407,000
5. 1989 Lamborghini Countach 25th Anniversary Edition – $360,250
More grist for the photomill, just below…