2021 GT500 ROAD (AND TRACK) TOUR REVEAL FORD'S BEST-EVER MUSTANG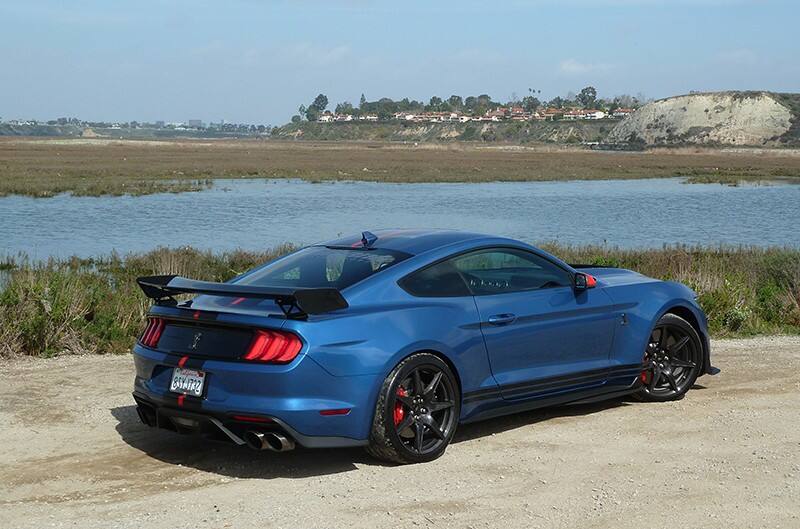 IRVINE, Calif. — By now you've read of the new Ford Shelby GT500's legendary performance and scintillating test numbers; you know those well sub-4.0 second 0-60 times and quarter-mile times in the low 11's. Not to mention its high grip levels, anchor-dropping brakes, and Formula 1 fast-shifting dual-clutch 7-speed tranny. Contest-winning caliber stuff.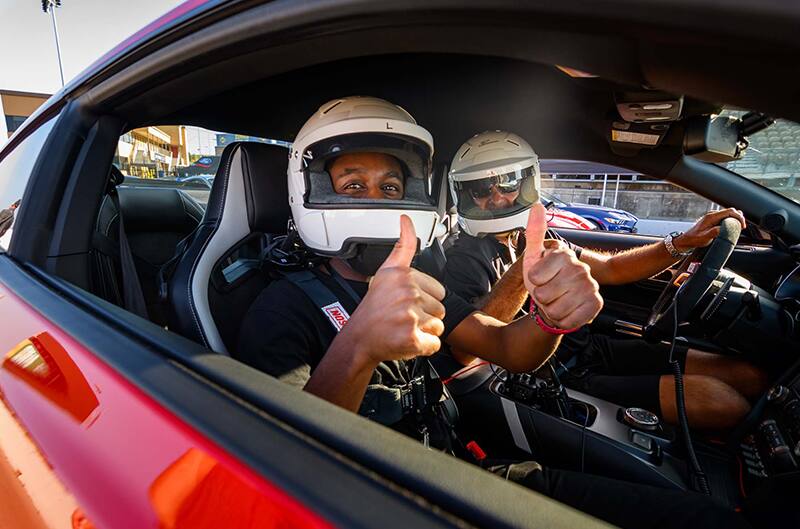 But what's it like to live with on the road, as an everyday car? Countless carmakers have built amazingly capable track toys that punish and torture on the highways and byways of commuting or distance travel. These crazy-fast, overly harsh, untenable monster cars either end up being sold off, or supplemented with an easier-to-live-with "everyday car." So after attending Ford Performance's Shelby GT500 Track Tour at Sonoma Raceway (AKA Sears Point, Infineon, and other names over time) this was our question: How's this 760-horsepower supercar that looks just like a Mustang to live with, you know – like a regular car?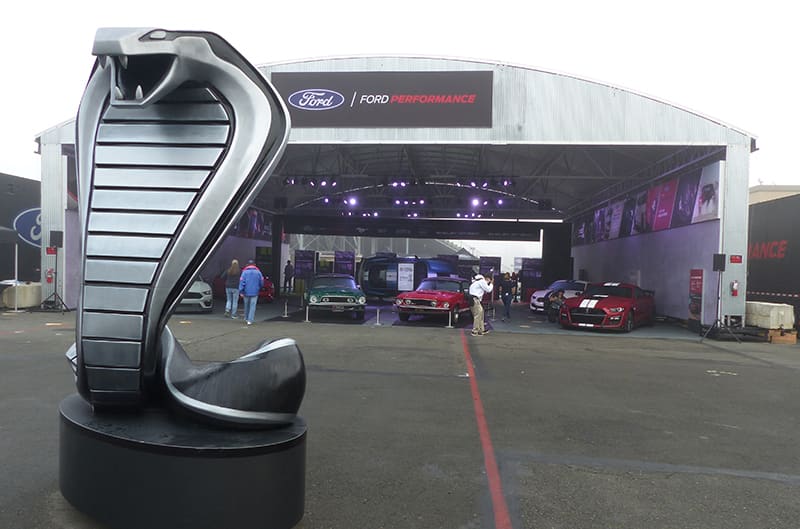 First we can tell you that the Track Tour was a thrilling and informative experience. After deep tech dives with several of the Ford development engineers (and aftermarket partners (such as Brembo and Recaro) who sweated every detail, all materials usage and every ounce of sprung and unsprung weight, it was time for some demonstrations and drive-time on Sonoma's fast-yet-highly technical road course and drag strip. We got to see some fabulous bleach box-style burnout demonstrations, and also the chance to play with the Launch Control and other driving and racing modes. Trust us when we tell you that, in Race Mode with all traction management devices turned off, the GT500 will burn rubber from California to Montana or until it runs out of gas.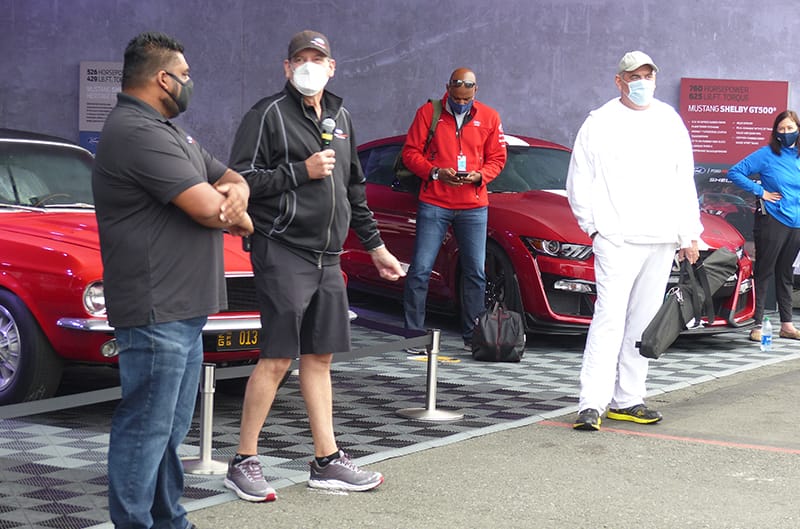 Far too many pundits and "experts" (real and imagined) predicted that the new GT500 wouldn't be as good a road racer as is the outgoing Shelby GT350. Epic Fail on them. Instead – it's actually a marvelous road racer. Its acceleration is relentless at any RPM and nearly in any gear. The supercharged 5.2L maximum-strength Predator V-8 makes power all over the tach, with nary a burp or flat spot to be found. And because it's direct driver supercharged, there's no turbo-type lag to be found or felt. And — to everyone who still gripes about the lack of, or wishes for, a conventional manual trans — trust us when we say you can't outshift this symphonic 7-speeder, neither up nor down the ratios. Both ends of the car just grip and grip and grip; the turn-in is crisp, the steering linear, and the front end is mega reliable.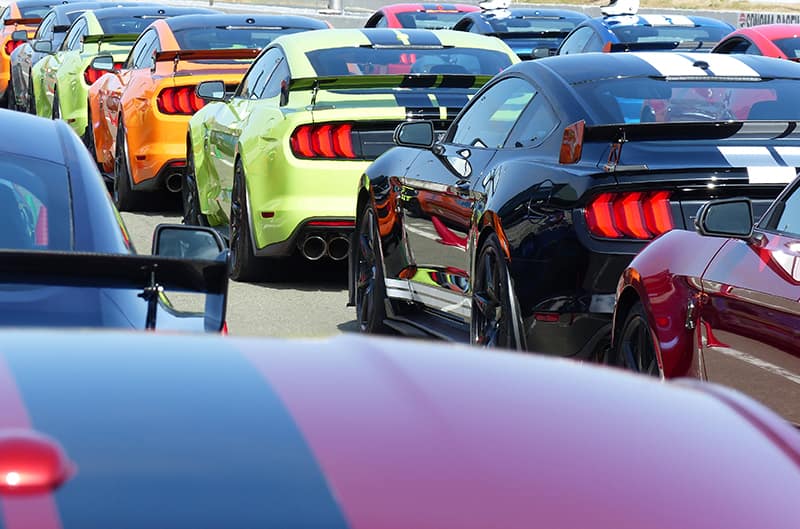 You can really lean on the front end of this car and it sticks to levels likely beyond your own (unless your last name is something like Andretti). Plus the rather massive Brembo brakes will hang you off the seatbelts, stop after stop. Compliments to Ford for hosting such a marvelous event to truly showcase the GT500s divine levels of performance and competence.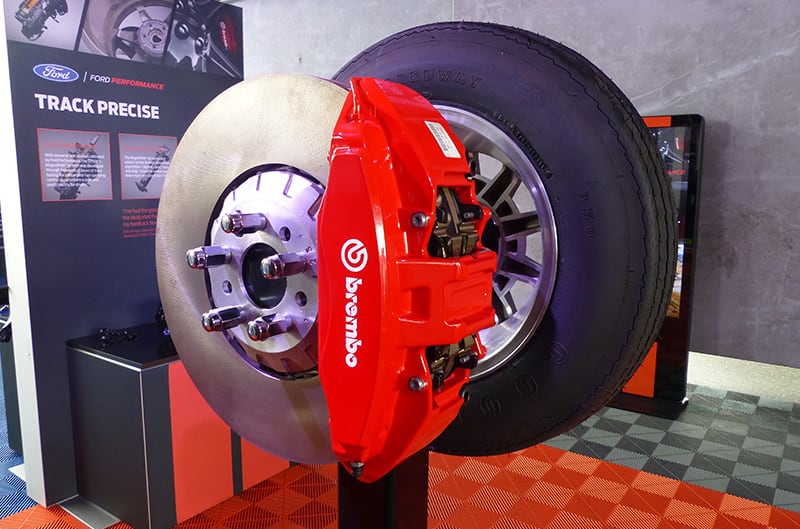 O.K., so it's good on the race track – we kinda expected that. But can you live with one? For that, we decided to slip into those Recaro seats and take one out in the real world and see how it fared. Not surprisingly, the first challenge was finding a car to borrow. Market and customer demand for this maximum Mustang is so high that Ford's internal test fleet couldn't offer us one. Of course the Track Tour program ties up a certain number of cars, and dealers are scrounging for every example they can put hands on.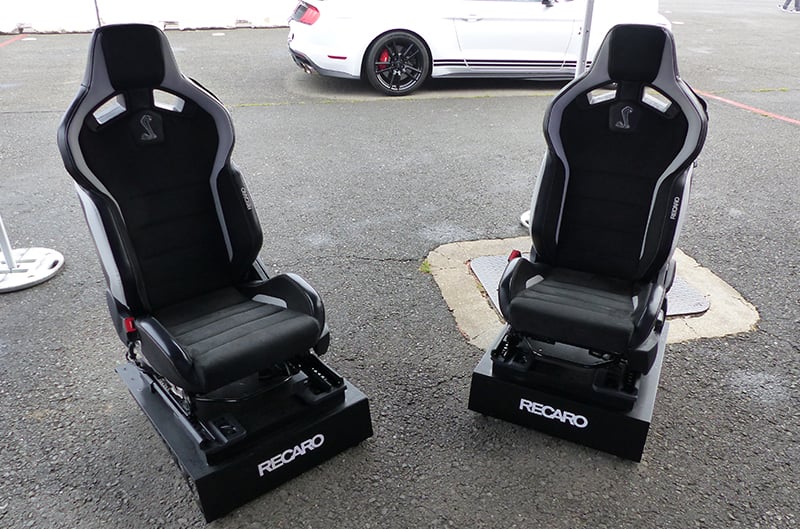 When you need a Shelby, it only makes sense to ask a guy who is authorized to build Cobras and GT40s for the folks at Shelby American; Shelby Legendary Cars (SLC) kingpin Lance Stander unselfishly offered us the use of his Antimatter Blue GT500 for a day of on-road evaluation. Stander's car wears about 5,000 miles, and other than some red pinstriping and paint details, is absolutely factory stock. It's got all the "track pack" style options, including the big rear wing and the rear-seat delete.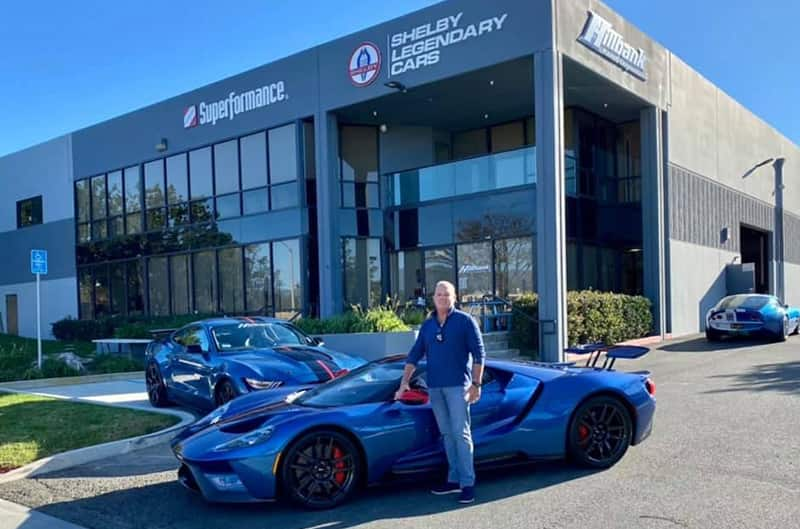 Lance Stander offered us his GT500, but not his GT.  Darn-Darn
We arrived at SLC's Disneyland for Cobras showroom/warehouse in Irvine, California, which is worth the trip on its own, and always a dazzling sight for any Ford Performance nut.  Stander's gleaming GT500 looked totally at home surrounded by all manner of Cobras and Ford GTs. His son, Ashton, tossed us the keys and said, "Have fun!"  O.K. dude, thanks.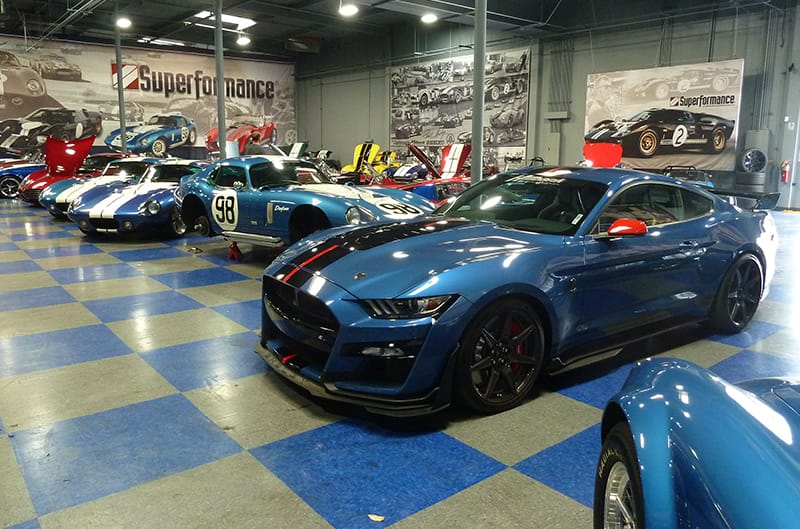 The SLC/Hillbank Motors facility is a mere 10 or so miles from Laguna Beach, so it didn't take long to set that section of Highway 1 as our first destination.  Highway 133, which connects Highway 5 and PCH, is a fast, curvy two-lane, often heavily trafficked but not too bad on this day. From there we planned to drive up through Corona del Mar into Newport Beach, and then hit the freeway back for Irvine. We elected to begin with the Drive Mode selectors all pointed toward Normal, and the transmission in Drive, seeing how it would shift for itself.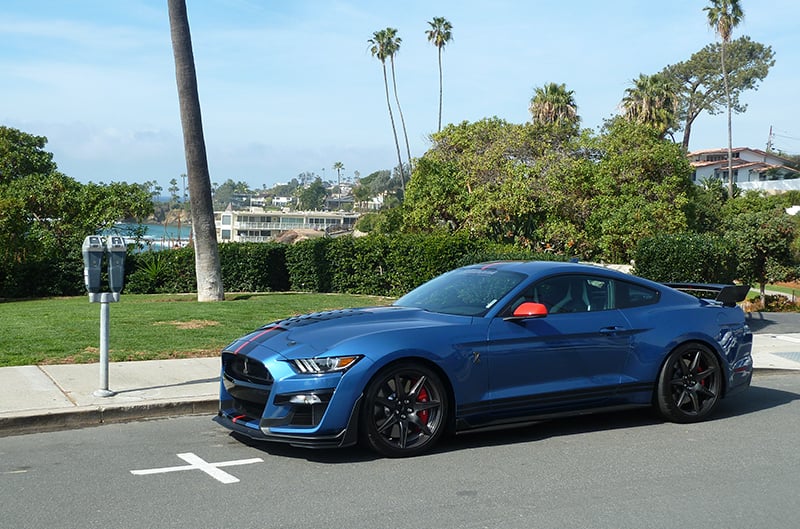 Our next critical driving decision was to play about with the configurable exhaust settings. There's Track (really loud), Sport (loud), Normal (pleasantly throaty) and Quiet (now, why would you want to touch that?). The computer-managed muffler baffles really and significantly alter the GT500's motor music from those big quad pipes, and we found that Sport became our preferred normal, and that Track was sweet for a canyon attack. We tested Quiet to see if it worked; it did, and it is. Back to Sport, please.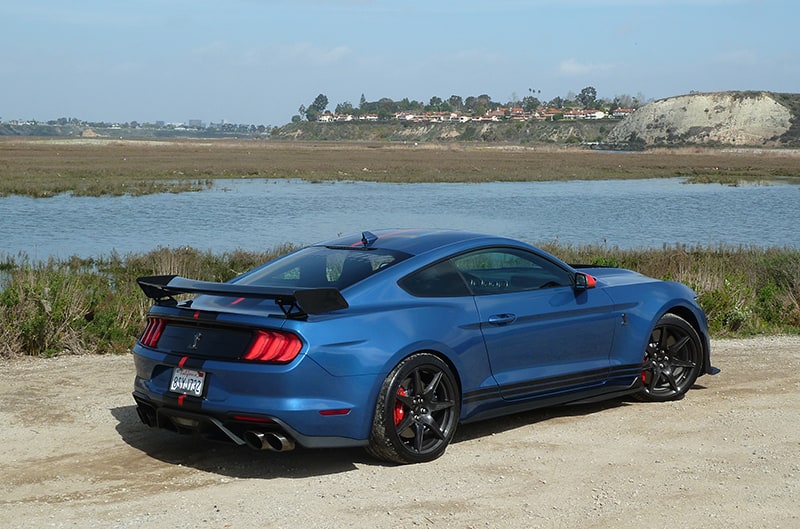 It was immediately clear to us that the new Shelby GT500 works as an everyday driver — largely to the magic of technology, electronics and engineering. In fully automatic drive, the mystic tranny shifts up and down with no more drama (although more than double the gears) of an old Ford C-6 automatic. Select the Sport mode and the up- (and down-) shifts become quicker and more aggressive, and occur at different RPM levels. Of course you can play it all on the paddles if you wish.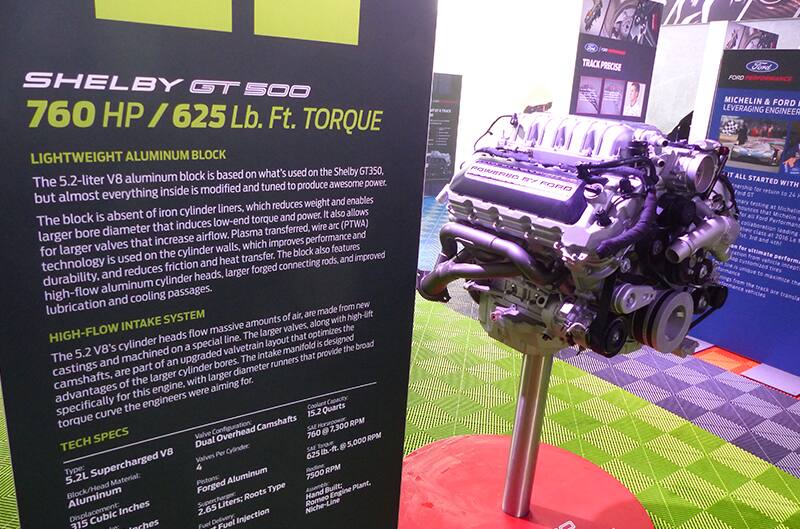 We were pleasantly pleased at how good this car rides, especially given its huge and aggressive rolling stock and serious suspension settings. It's on the supple side of firm, and the magnetorheological shocks can be reprogrammed as close as the drive modes switch. Click it between Normal and Sport, and things firm-up. Click it up to Race, and they firm-up that much more. We found Sport to be the ideal mode for all-around everyday driving and travel. Depending upon your choice of exhaust system settings, the GT500 is relatively quiet, too. Even though they've been heat-cycled many times, the aggressive tires didn't drive us out of the car with road rumble. And of course the car's aero is so carefully managed, that wind noise just isn't an issue. We've experienced street cars equipped with "racing seats" that you could neither climb into our out of without help, but these Recaros meld multiple needs; they're solid, supportive and grippy enough to keep you pinned during max-g turns on the track, and still comfortable, supportive and practical enough for an uber high-performance street machine.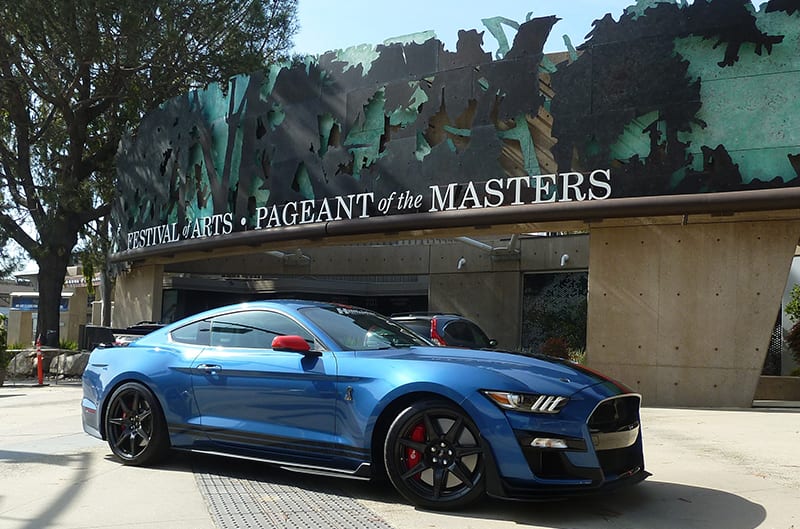 The famous Laguna Beach Arts Festival grounds
Ford Performance knew it was capable of building a track-worthy muscle machine that Carroll Shelby and everyone else with fingerprints on any GT500 would be proud of, but the question of, "Can you live with one on the road every day?" can only be answered with a resounding and enthusiastic YES! Clearly it was an important element of the GT500's developmental mission statement that it be capable in both extremes. So it turns out that this great bandwidth of purpose and ability were written into the brief from the beginning. Besides this philosophical focus, it's today's great automotive technology that enables much of this.  Computer management, supercharging, metallurgy, aerodynamics, strong weight-saving materials, and focused engineering combine to help the new Shelby GT500 achieve previously unimaginable performance matched with road-worthy manners, emissions compliance, and reasonable fuel economy — if you keep your right foot well-managed, of course.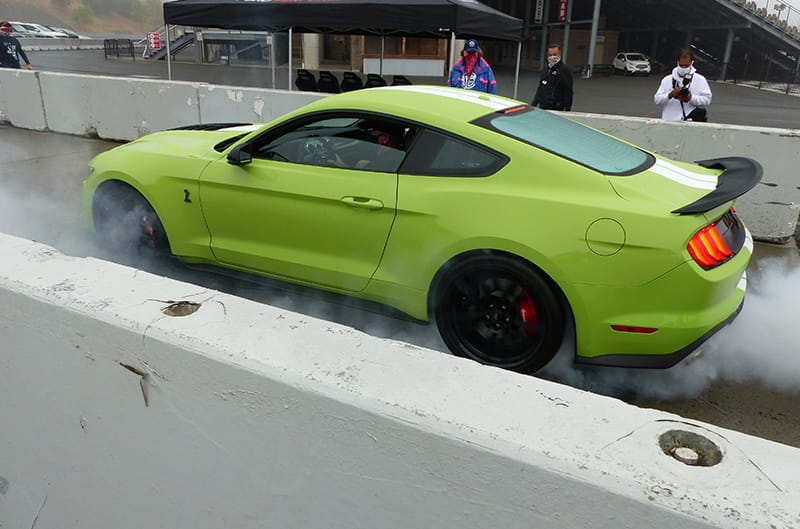 So, did Ford develop and deliver a street-legal racing car, or a street car with considerable track chops?
Yes.
Is this the best-ever Mustang?
Also yes.
Our Thanks: FordPeformance.com, Ford Performance, Shelby American, Shelby Legendary Cars, Lance Stander, and Scott Black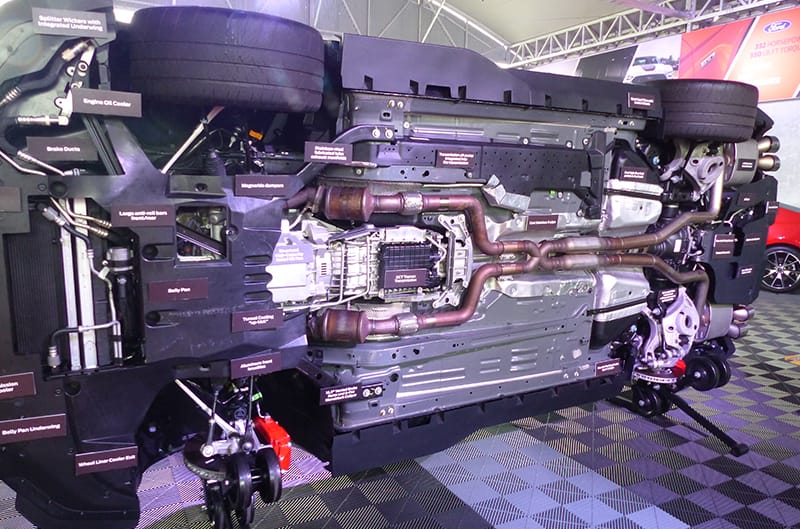 Everything above, inside, underhood and underneath is optimized to save weight and add performance where and when feasible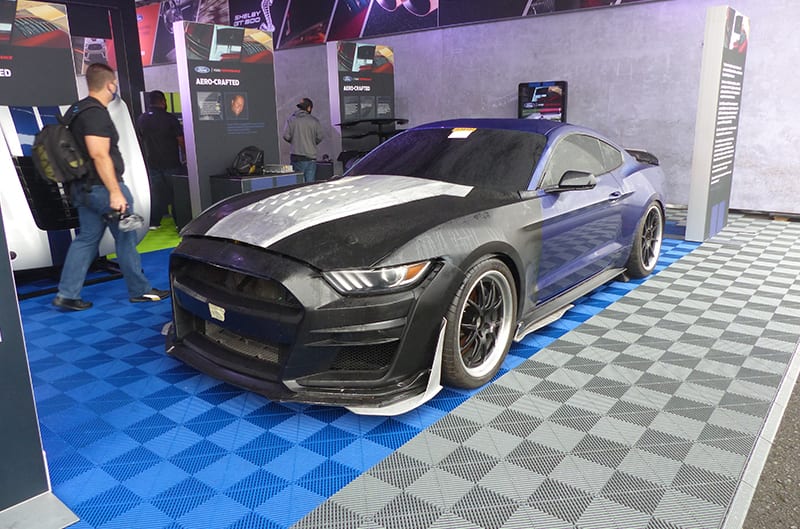 Aero mule used for mocking up future NASCAR body shapes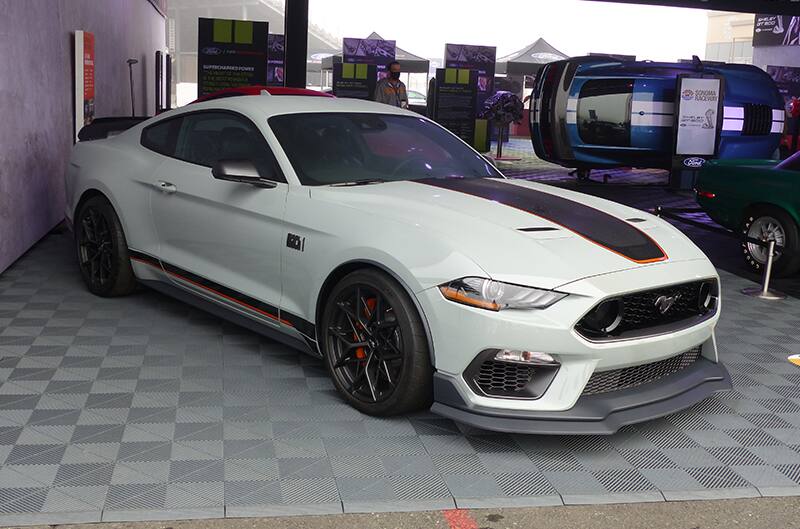 New Mach 1 combines Shelby and previous Bullitt hardware and tech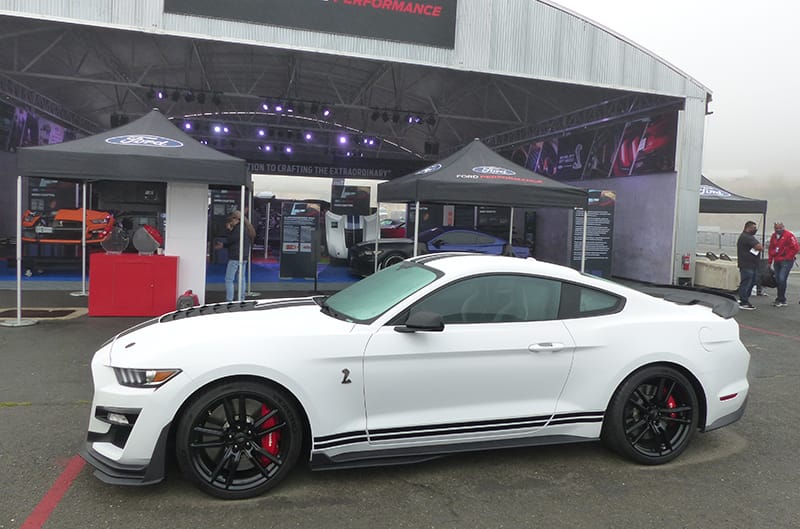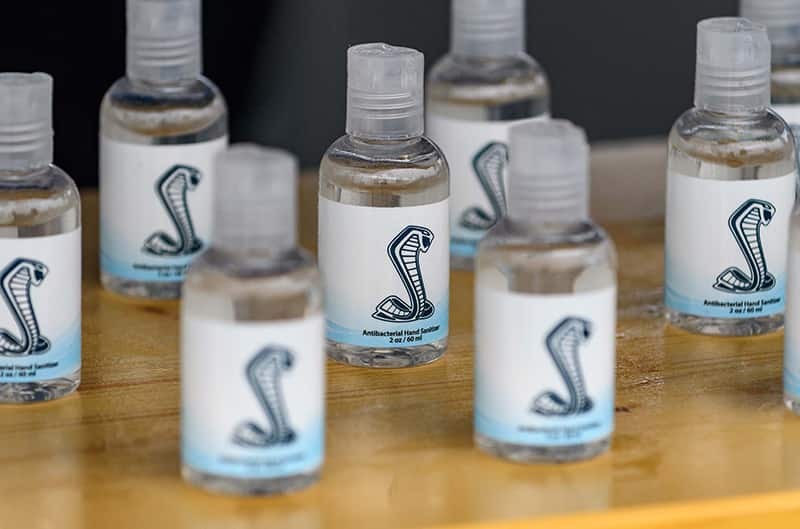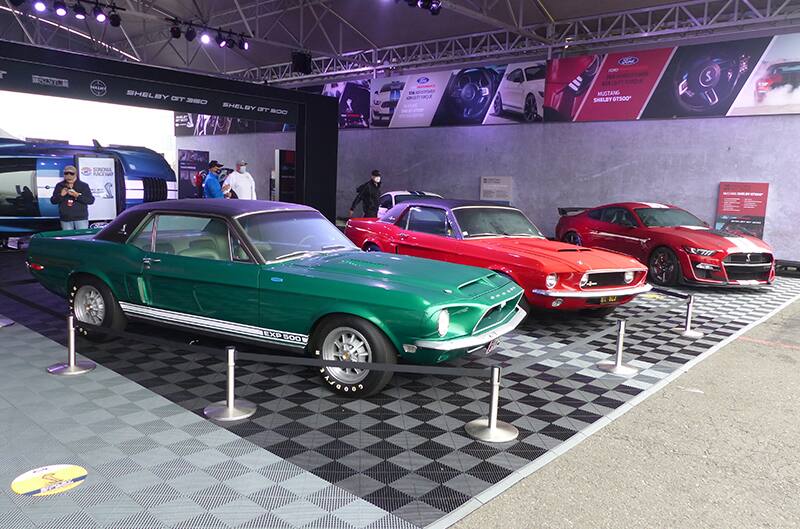 Two uber famous Shelby prototypes, The Green Hornet and Little Red