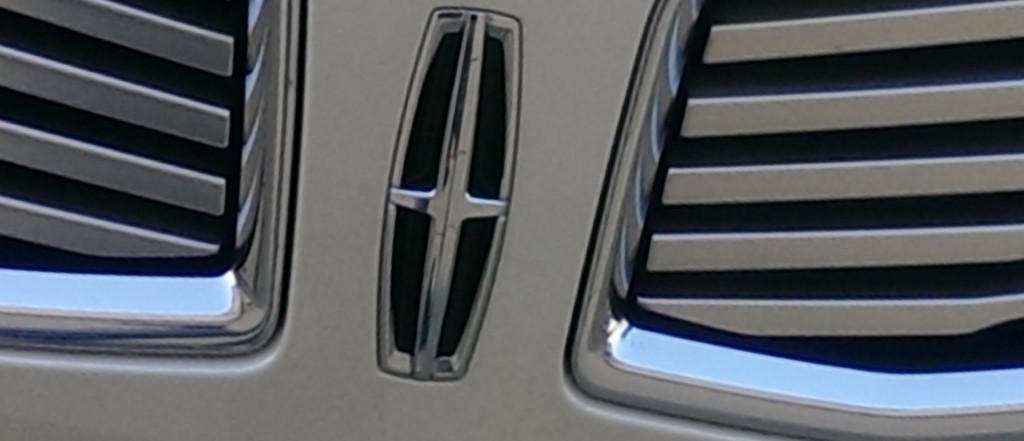 I grew up a Lincoln guy, my dad always had them in the 1960s and early 70s, and I've owned them too. One of America's great car company brands, with substance behind the name and big chrome grille. Not always, but usually.
Needless to say, it really disappointed me that Ford began to let the brand flounder in more recent times, when it seemed that a Lincoln was really only the top trim level for a rebadged Ford. With Mercury now gone, and the Lincoln brand reformed into the Lincoln Motor Company, Ford promises that it will pay attention to the brand, and back up the promise with worthwhile product.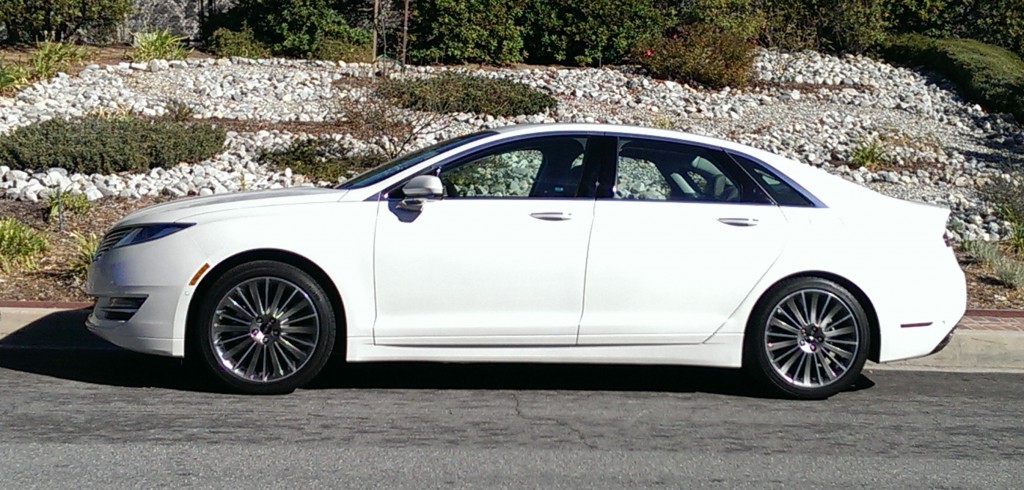 It was with that in mind that I recently spent a week at the wheel of a new MKZ. You'll recall that this model was born the Zephyr in 2006 as a mildly reconstituted Fusion, but each year, after immediately changing the name to MKZ for 2007, Lincoln continued to upgrade the car, further differentiating it from the Fusion. So when it came time to refresh the Fusion/Zephyr chassis architecture a few years ago, Lincoln decided that the MKZ needed to be something really different, with more daring style, a much upgraded interior and first rate current technology.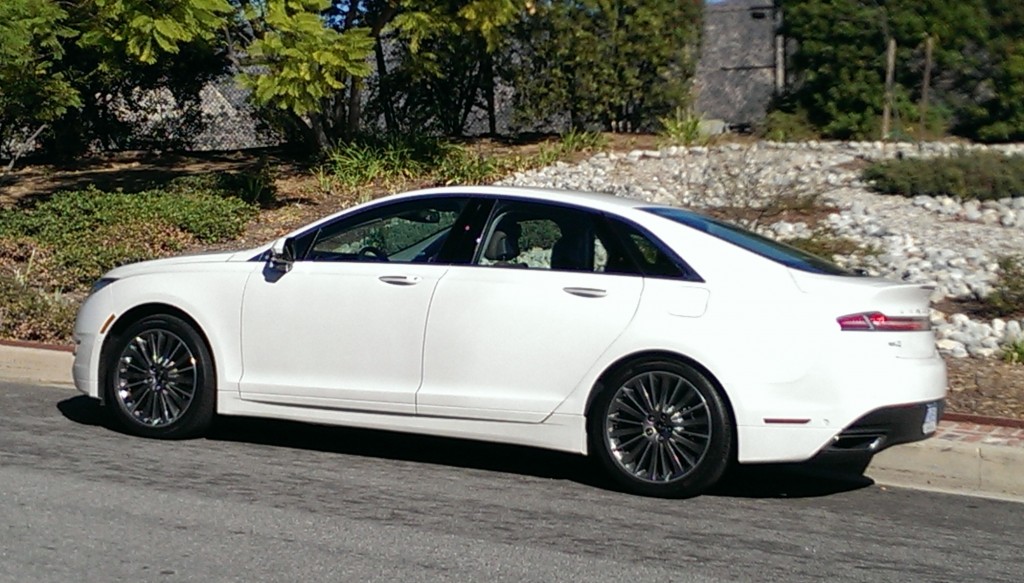 So we have the MKZ which to me looks like a concept car from the show car circuit. It's a daring look, edgy, handsome and modern. The interior also subscribes to the less is more theorem, with somewhat minimalist clean lines and touch controls. To my eye, great looking, inside and out, a proper design language for Lincoln, and adequately differentiated from its Fusion cousin. In as much as fuel mileage is such a huge issue these days, I decided to try the Hybrid version. It operates as do most, non-plug-in hybrids, in that there's an electric motor assist system that charges itself, and aids the efforts of a smallish four cylinder engine to give it power equal to that of a V-6, and much improved fuel mileage. The MKZ Hybrid carries EPA ratings of 45 city, 45 Highway, and 45 combined. I don't believe, during my week in this car that I ever got quite that much but it was consistently around 40 mpg in combined driving, not so bad for a large and highly equipped luxury sport sedan. My tester was fully loaded with every equipment group and option you can get, with a base price of $36,100 and an all-in, fully loaded bottom line of $46,800 which I feel is fair for what you get. And one note about Lincoln pricing is that they don't charge a price premium for the Hybrid technology. It's no more money than a "base" V-6, while some other brands charge you for the privilege of saving gas and reducing emissions. And I recognize and appreciate that Lincoln does not.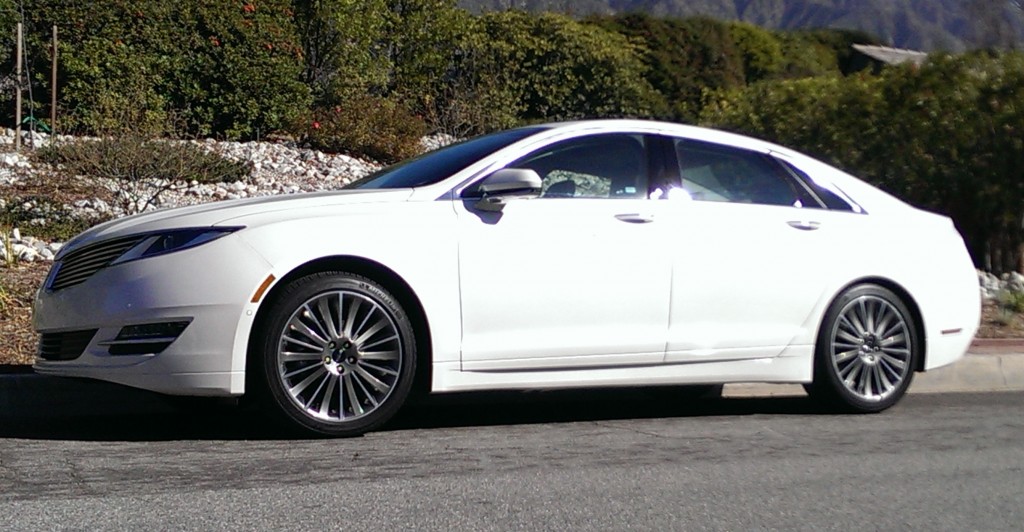 The "White Platinum Metallic Tri-coat" paint was the most brilliantly bright, dazzling white paint job I've ever seen. A perfect contrast to the black and chocolate "Hazelnut" leather inside. The cabin felt particularly rich inside, with high quality materials, and attractive technology and infotainment interfaces. Super comfy seats, lots of room in every dimension, and a large, flat floored trunk. In fact the fit and finish of the whole car was superb.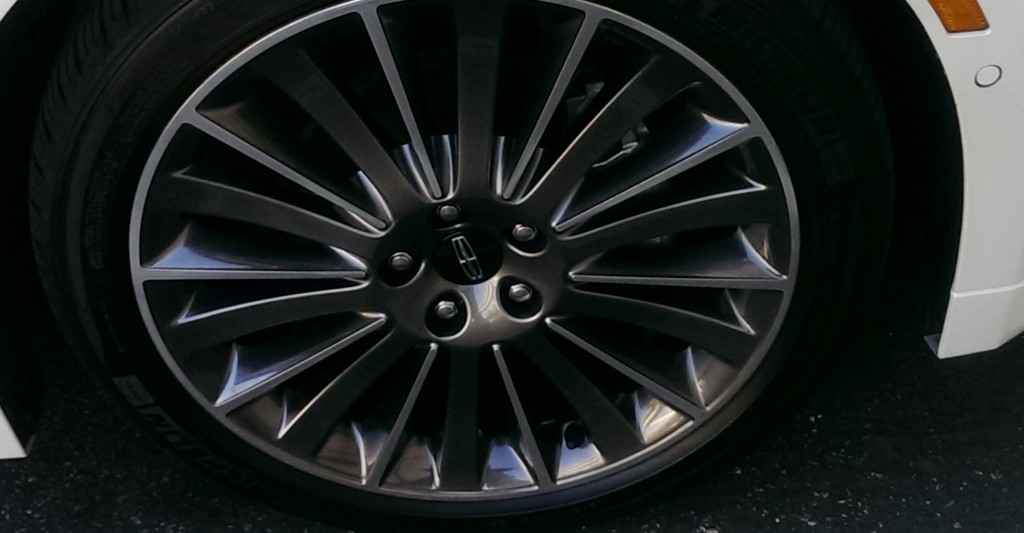 Lincoln doesn't tout the MKZ as a performance car, but it could. The handling is sharp and crisp, with high levels of grip, and very responsive steering. You'd expect a good ride in a Lincoln, and this car delivers that…and really quiet to. Yet I found myself really hustling this car along as if it were a mid-sized Bimmer or Benz. It handled so well, with big strong brakes, and well controlled body motions, that I drove it like any Germany sports sedan. And contrary to what you might expect, the hybrid powertrain really moves it along well. Not crazy fast by any means (I'm afraid the days of my old 365 horse 460 are long gone, but thankfully, so it its 12 miles per gallon thirst) but sporty acceleration with good jump off the line and good mid-range passing power.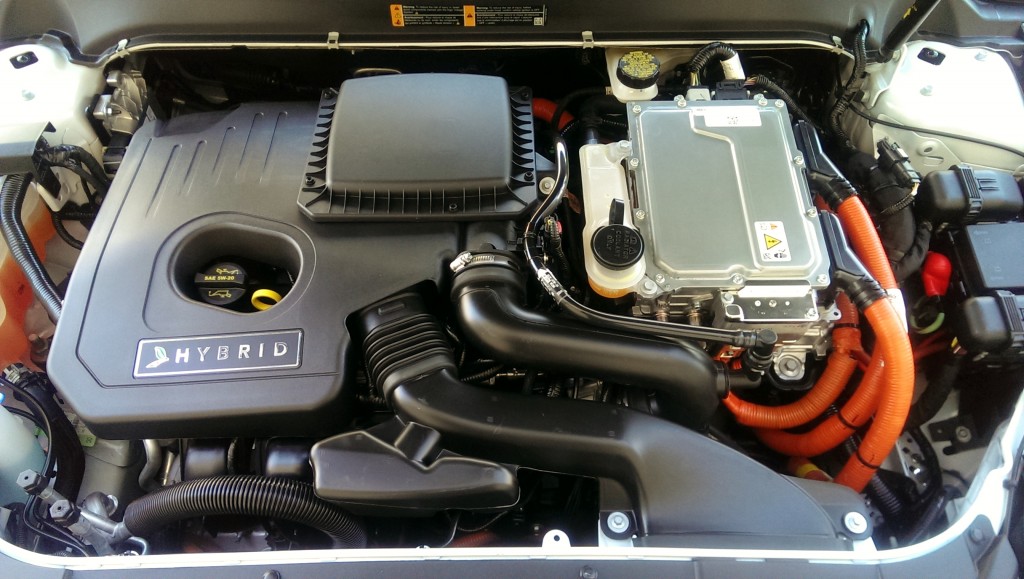 But with one disappointment. This powertrain, while delivering hybrid levels of fuel economy and better than average performance, sounds like a droning single engine airplane. There's no joy or enthusiasm to its engine or exhaust note. Don't get me wrong, it's pretty smooth, and quiet on the cruise, but when you're pushing it around even a little it just drones and thrums with no love or fun. That's my biggest, and in fact generally single, complaint with this car. I don't expect it to sound like the burbling V-8 in my old Continental Mk III, but the engine doesn't sound expensive or sophisticated in any way. Some people won't care. But I'm an enthusiast, and I do.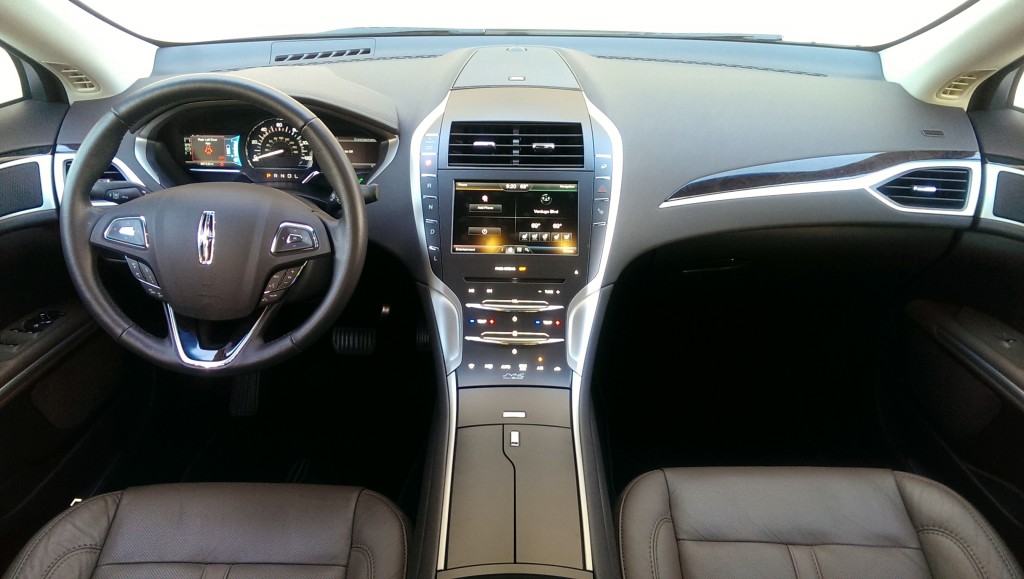 I would spend my own money for this car, and liked it that much. Beautiful, equipped to very high levels, relatively economical, with high quality finish in and out, this is an outstanding car, one that'll you'll be happy to drive or ride in. Maybe they should provide you with an audio CD that makes the engine sounds like an old Lincoln 460.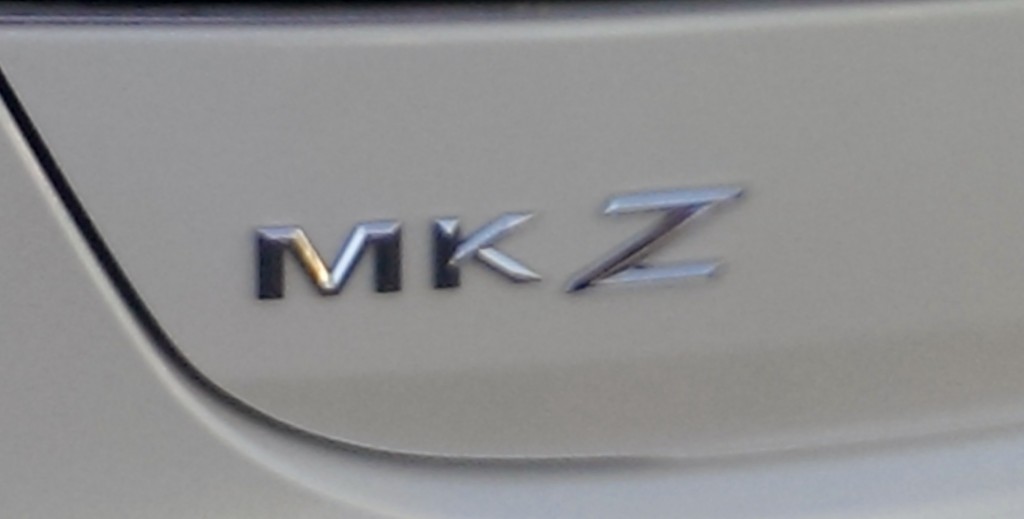 The MKZ is currently the only conventional sedan that the company produces; all the rest of the product line is made up by crossovers and SUVS. To me, Lincoln has always meant great luxury sedans and coupes. The brand's leadership tells us that those types of products are in the offing, and if the very Bentleyesque Continental Black Label concept car, shown at this year's New York International Auto Show, is any indication of what's to come for this long standing American luxury marque, then it's in for good days ahead. Meanwhile, I liked the MKZ a lot, and can't wait to see what else Lincoln can bring to market.