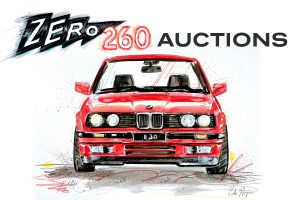 Here's a significant announcement I thought y'all might enjoy…MS
At Zero260.com we scour the internet for the best deals on the coolest collector and special interest cars for sale so you don't have to. We provide original content, market valuation, and direct links to the seller's original listing, all neatly packaged and delivered to our community on a daily basis.
We constantly get submissions from our community asking us to help sell their car, so now we're excited to announce the launch of our online auction platform and we're accepting submissions from our growing community! Our first auction will start in just a couple weeks and now is your chance to be one of the first to list your car and get extensive individualized promotion of your vehicle in order to help you realize the highest possible price that current market trends will allow.
Click Here to submit your car!
Skip the headaches of classifieds like having to deal with low-ballers, scammers and time wasters!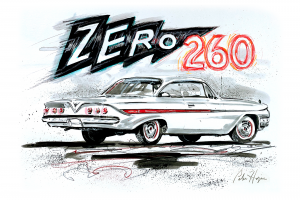 • Social media promotion with our automobile enthusiast following
• Low fees ($99 for reserve listing/$49 for no-reserve)
• We help you set a a market appropriate reserve
• Our team of experts craft a listing that best represents your car
• Dedicated auction specialist & customer service
• Auctions drive prices up instead of slowly lowering the listing price on a classified
The simple process to get your car listed in our Zero260 Auctions:
Click the 'Sell A Car' button on the homepage of our site.
Give us a few details about your car, a handful of photos, and a desired reserve price, if applicable.
We review your car details and agree on an appropriate reserve price and accept your car for auction.
A full auction write-up is created with additional photos and information approved by the seller.
Your auction goes live – be ready to engage with potential buyers and answer questions in a respectful and transparent manner.
What happens if my car doesn't sell at auction? Don't worry! We'll continue to market your car in our secondary sales platform in an effort to successfully sell virtually every car that is listed with Zero260 Auctions.
Click Here to submit your car!