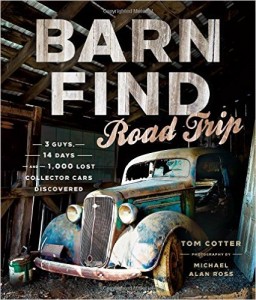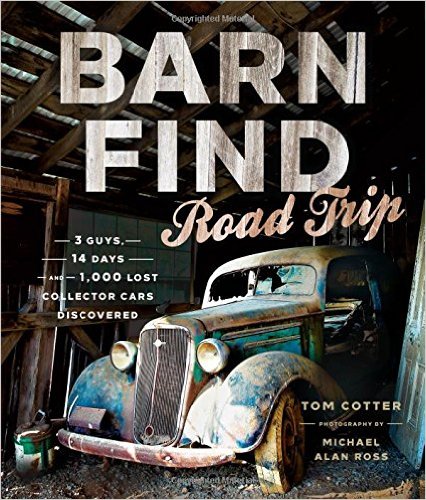 As I've mentioned to you several times, my new Exotic Barn Finds book has just been published, so I pay a lot of attention to these stories and books in this category.
When Tom Cotter and I visited a few months back at the Amelia Island Concours, we traded quips like "so, what's your next book about?"  And of course Tom being the guy who defined the modern Barn Find book, had a new title in the oven.  It's just been published, and its a damn dandy.  Large format, hardbound, and beautifully illustrated, its a treat and a half.  He and a couple friends piled into his '39 Ford woody and drove all around the South, knocking on doors and peeking in barns.  And the result is a gem.
Call up Motorbooks Publishing, or dial up Amazon on your device, and order this today.  While on Amazon, you can also order up my new Exotic Barn Finds, if you feel inclined to do so.  You can also do so publisher direct at CarTechBooks.com, and if you want an autographed copy, you can set that up through Tina or Anna at Autobooks-Aerobooks book store in Burbank, California, as I'll be doing a book signing there on November 14 and they can set it up for me to sign and personalize a copy or multiple copies for you and your holiday shopping list.
OK, enough plugs for me.  But don't miss out on Tom's new tome, because he is THE MAN when it comes to barnfinding, and my only gripe about his new book is that I wasn't one of the guys along with him on this road trip.