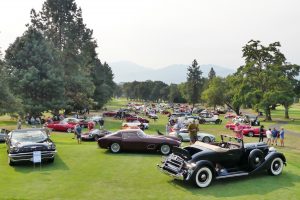 The Fourth Time's A Charm
Photos courtesy Kirk Gerbracht; click on any photo to see it full screen in high res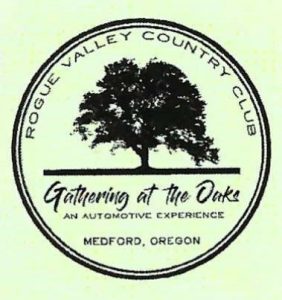 Now in its fourth year, Gathering at the Oaks is becoming a meaningful force in the Southern Oregon classic and collector car scene.  It's a very egalitarian event, offering something of motoring interest to anyone attending; including heavy classics, big game Ferraris, rods, restomods, racers, motorcycles, and more, from the highest quality concours restorations to unrestored original survivors.  With something around 100 entrants on display, the field ranged in age from the early 1900s to 2021.  Over its short history, the show has grown in terms of field size, layout, stature, and quality.
Gathering at the Oaks is held at the sprawling, comfortably scenic Rogue Valley Country Club in Medford Oregon, just 30 or so miles north of the Oregon/Cali border.  The show and club charge a modest admission fee, this year and a portion of proceeds benefitted David's Chair, an organization that developed, and produces high tech mobility chairs for those suffering the worst effects of ALS (https://davidschair.org/).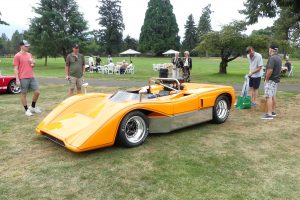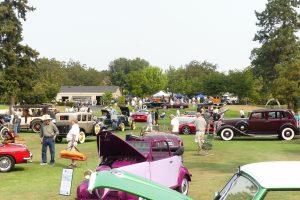 This year, skies were clear and entrants and attendees were anxious to get out and enjoy each other, and their cars.  The show's main theme, while not printed or stated in any official way, could just as well be "Something for Everyone"  although with a distinct eye toward high quality entrants – that doesn't mean pure, never driven show cars, but don't expect a golf course full of "barn fresh" dust-and-rust beaters either.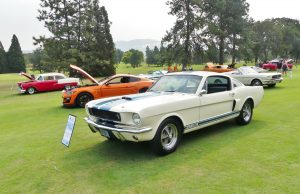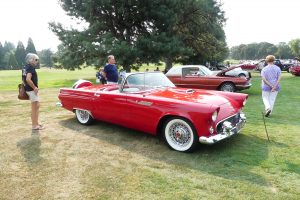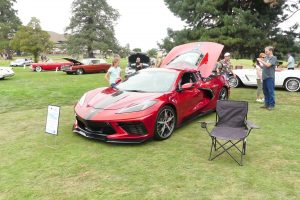 There were a couple of distinct groupings, such as Shelby Mustangs, Ford Thunderbirds (over a variety of vintages) and Corvettes (ditto).  From there the sky was the limit; outstanding trucks and panel vans, a few serious customs, lots of original, and nicely restored, a helping of exotica, plenty of muscle and Americana too.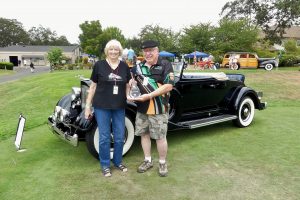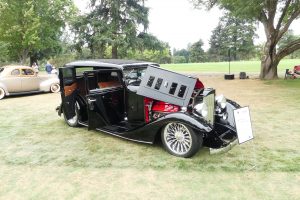 It is interesting that the two primary award winners were both Packards, although of very different stripe from each other.  One, an ex-Steve McQueen mid-30s Victoria convertible, and the other a suicide door hot rod/restomod/custom featuring a bespoke chassis and full Dodge Viper V-10 powertrain.  Both fabulous, both popular and eye-catching, both initially produced by the same company, but otherwise as different as different could be – demonstrating the bandwidth of everyone's automotive enthusiasm, and the styles and methods by which they enjoy it.
Plans are already underway for Gathering at the Oaks V5.0 (Sept '23) and if you plan to be travelling in Southern Oregon next fall, it's a hit, not a miss.  Stay tuned at https://www.rvcc.com/gathering-at-the-oaks