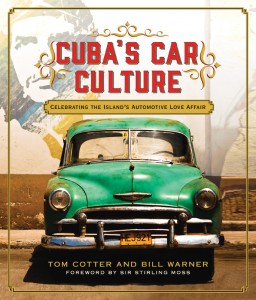 Disclosure: before I say a word about this book, I must disclosed to you that the two guys who wrote and photographed it are great friends of mine. But I promise to be as objective as I can be. And I've recently been to Cuba, and have seen the scene down there, so am qualified to call "BS" on them if need be.  No matter, just so you know, I love these guys, but trust them enough journalistically that they will do the job fair and square, and I hope you will equally trust that I'll give your honest feedback about their product.  Not to mention their earning a Foreword by the great Sir Stirling Moss, who raced in Cuba Back Then.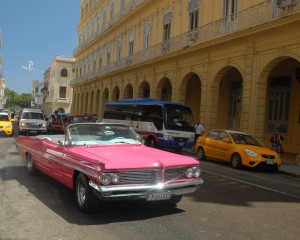 OK, enough of that. This book is fabulous. If you only have one Cuba car book on your shelf, this needs to be it. Tom and Bill have gone deep into the car culture down there, and told you and beautifully illustrated the story. As I like to say, nearly every rumor you've ever heard about the car culture in Cuba is true, and these guys have shown it to you in living color and in some cases black and white. The old American cars as classics and "tour taxis." The Russian limos. The sports car racing back in the late 50s. A Porsche here, a Corvette there. The rusty Gullwing.
I'm not going to recite or repeat the Cuba Car Culture story here, because that's what the book is for, and it does the job at very high levels. You'll read about the old racing scene, Cuba's only car museum, and '55-57 Chevys powered by Korean diesel engines.
I'll stop blathering only to tell you to order this up post-haste if you haven't already. It's the best and only Cuba car book you need, even if these guys are my pals. You can buy publisher direct from Quarto US/Motorbooks, on Amazon, or support my favorite books store, Autobooks-Aerobooks in Burbank, CA.
Enjoy.
Cuba's Car Culture by Tom Cotter
Celebrating the Island's Automotive Love Affair
Author: Tom Cotter
Photographer: Bill Warner
Foreword by: Stirling Moss
Format: Hardcover Book , 192 Pages
ISBN: 9780760350263
Publisher: Motorbooks